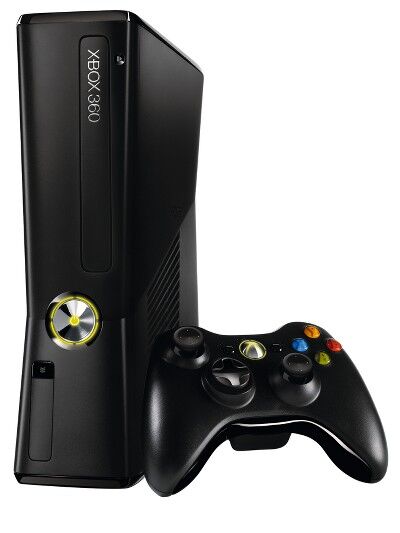 Video games have always been able to capture people's interest, whether children or adults. Since the first video games were introduced many years ago, the modern generation of game consoles is leaps and bounds ahead of its early predecessors. Although many people would like to have a video game console, some may find these consoles to be expensive. However, even if one has a limited budget, it is still possible to own a good video game console.
A video game console refers to the whole video game system, but buyers should know that the actual console is really the central device that holds the CPU and inputs, and connects to the power source. The console does not usually include any game, except when bought as part of a video game bundle. When looking for an affordable video game console, buyers must first decide on their budget and type of game console that they want. Besides just choosing the right kind of console to fit their budget, there are other tips for buying an affordable video game console, including buying used consoles and buying bundles.
Buying an Affordable Game Console
Modern video game consoles can not only play games, but also play movies and music, connect to the Internet, and even act as an all-in-one media device. Many consoles have quite a sizeable hard drive for users to store their game files and other media files. Some consoles also come with extra features and accessories to enhance the game play. No matter what game console buyers are looking for, there are several tips for buyers to purchase affordable consoles both online and offline.
Tip 1: Choose the Right Video Game Console
With so many kinds of video game consoles on the market, it can be difficult to choose the right one. However, choosing the right kind of game console can help buyers to keep within their budget. Buyers should also consider the kind of games that they want to play on their console, as most consoles have some exclusive games that no other console can support. It can be disappointing for gamers to buy a console only to find out that the game they want is not available on their game console.
| | |
| --- | --- |
| Video Game Console | Exclusive Game Titles |
| Nintendo Wii and Wii U | Metroid Prime Series; Zelda Series; Wii Fit; Mario Series |
| | Halo Series; Gears of War Series; Forza Motorsport Series |
| | God of War Series; Final Fantasy Series; LittleBigPlanet; Uncharted Series |
Buyers can purchase a game console with extra data storage and accessories. However, these extra features cause the game console to cost more than the basic set. Therefore, buyers should decide whether they really want the various extra features available for their console. If one does not want to store many media files on the console, it may not be necessary to buy one with a large hard drive. Most video game consoles support motion sensor gaming, but to play those games one must buy extra accessories like the Xbox 360 Kinect and Playstation Move, which means that buyers need to spend more.
Tip 2: Buy Used Video Game Consoles
There are many stores that sell used and refurbished video game consoles. For gamers who just want a usable console and not a brand new exclusive one, buying a used game console is a great choice. Many video game stores sell used consoles, and they are usually still in good condition. Another way to buy a used video game console is to purchase one from a friend or acquaintance. Buyers can ask their friends and family if they know anyone looking to sell off their game console. Buying used consoles from previous owners is a great way to cut cost as many people tend to sell their items at quite a low price. Before buying a used game console, one must remember to check the condition of the device and make sure that it is damage-free and functioning well.
Tip 3: Buy Older Models of Video Game Consoles
Besides buying current generation game consoles, one can also look for older video game consoles such as a Playstation 2 , or even vintage ones like a Nintendo SNES , as long as they are affordable since collector's items can be quite expensive. Some consoles, especially those that are a few years old or have been through a lot of use can have some malfunctioning components. Therefore, one must be sure to confirm the condition of the console before buying it. If possible, always switch on and try out the console for a few minutes.
Tip 4: Watch Out for Promotions
Another way to find affordable video game consoles is to look for sales at video game stores both online and offline. Most stores have some kind of sale from time to time where they give special discounts on their game consoles and video game titles. Some ways to find out about these sales are to follow news about the local video game scene and frequently checking video game magazines as well as websites for promotions.
Local stores and online stores advertise any sales or promotions they have, so buyers should also watch out for them. However, sometimes buyers may not be able to find the right game console that they want at these sales. Even if the game console on sale has a great discount, it is necessary for buyers to consider their budget and not stray too far from it.
Buyers can also find some great deals on video game consoles when they shop online. Many online stores have all the major game consoles for sale, and they often sell the consoles for a cheaper price than brick and mortar stores. Some online stores also allow customers to sign up as members. Members of these stores can often earn reward points when they purchase from the store, whereas some stores give special discounts to their members.
Tip 5: Buy a Video Game Console as Part of a Bundle
Sometimes, one can find video game consoles bundled together with a few games. Buying a video game console bundle is a good way of reducing cost since the games included in the bundle are oftentimes given free or for a great discount. It is also a great way for buyers to get the video games they want. Plus, they can start playing their console right after they get back home and set it up.
Manufacturers also often release exclusive limited edition video game bundles. In these bundles, the consoles are usually outfitted with a limited edition custom skin or colour and have a limited edition game included. These limited edition video game bundles usually cost more than regular console bundles, so gamers must be sure to decide well when purchasing their game consoles. More often than not, it is a better deal to purchase a regular version of a game console than buying the limited edition version.
Buying an Affordable Video Game Console on eBay
You can find almost any video game console you want on eBay. Just type the suitable keywords into the search bar on theeBay home page, and eBay shows you all the available game consoles. Keywords that you can use are ' video game console', ' used Playstation Vita ', and other relevant keywords to your search. On the product listings page, you can view all the relevant results, so make sure you read all the details provided. Things you should look at are the item description, price, and delivery time. Also, pay attention to the delivery fee as some sellers charge you a very low fee, while others, especially local sellers, may not charge you at all.
Make sure you select your game console after proper consideration. After selecting it, you should read all information on the product page. Sellers often provide the complete information about their item on this page including the item condition, full item description, return policy, payment method, and other details. If you are buying a used item, make sure that it is still in good condition. If you want to know more about the game console before purchasing it, contact the seller.
Conclusion
A video game console can bring a lot of fun and entertainment, but understandably, it may be too costly for some gamers. To find an affordable game console, buyers can use some useful tips including buying a used game console, buying it when there are promotions, or buying it as part of a video game bundle. To ensure buyers get the most out of their video game console, they should always consider what kind of console they want and a good way to decide is to know what game titles some consoles support.
When buying a used video game console, it is important to always check the condition of the device and make sure it is functioning well. Many stores sell game consoles as a bundle with some video games. While these bundles can be a great purchase, buyers must also be aware that limited edition game console bundles are often more pricey than a standard video game console package. Buying online is a good way to find affordable game consoles and one such online store buyers can visit is eBay.