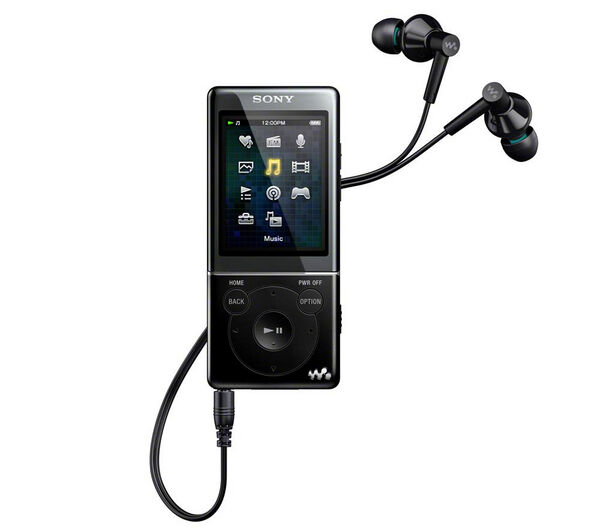 Mobiles and smartphones come with so many features and media capabilities that it is easy to forget about FM radio. FM radio is still a highly popular source of entertainment and media, and there are many who demand radio capabilities from the latest phones, even in the age of digital services and internet connectivity. This buying guide explores the different FM radio options and features available with mobiles and smartphones and provides advice for making the right purchase.
Introduction
Mobile phone FM radio comes with plenty of advantages over normal MP3 and media playback. There is no need to store information on the phone, new music and the latest news can be heard, and on the whole, there are more options to utilise and enjoy. Radio is a lifeline of information and entertainment, and despite revolutions in digital media, radio still finds an important place in the world. FM signals have also proven themselves to be critically important in times of crisis when other forms of communication falter.
Mobiles and Smartphones with FM Radio
The vast majority of mobiles and smartphones come with radio capabilities in one form or another, though the number of modern phones with built-in FM radio receivers is decreasing with the rise of DAB radio and online radio, especially when considering the smartphone market.
Built-in FM Radio
To pick up actual FM signals from the air and provide true FM radio functionality, a phone must have a built-in FM receiver. This allows the phone to receive FM signals directly, and such phones will include a pre-installed radio interface to tune to the correct frequency of different radio stations.
FM Radio Features
FM radio software comes with lots of different features; some are common and others are less common. There may be the choice to save different radio stations and add pre-sets, switch the output to the phone speakers (with the headphones still connected to the phone), and keep the radio on and reduce the radio volume while calls are received.
FM Radio Availability
It is important to note that many modern mobiles and smartphones do not come with built-in receivers. Just because smartphones are highly advanced does not mean they will have a built-in tuner, and just because a basic phone or feature phone is not advanced does not mean that it won't have an FM radio tuner. Many earlier generation smartphones include FM receivers. Many of the latest smartphones no longer include built-in receivers, though there are a number of exceptions, but there is a wealth of basic mobile phones and feature phones which do come with FM receivers.
Antennas
Phones with built-in radio tuners require an antenna to pick up the FM signal. The headset is used as the antenna, and this is why headsets must be connected to the phone to gain a signal. The same principle works when connecting the mobile with a jack-to-jack or jack-to-phono cable to a stereo system.
Standalone FM Radio Headsets
For phones without built-in FM radio, there is always the option to purchase a standalone FM radio headset. There are many FM radio headsets available, which connect to the phone via Bluetooth or via the headphone socket. These are a popular option for receiving FM radio on phones that do not come with built-in receivers.
Digital Internet Radio with Mobiles and Smartphones
Internet radio applications are a highly popular choice for smartphones that don't have built-in FM radio tuners. In this case the phone does not pick up FM signals; it instead uses the internet connection to receive the information. While they both utilise digital signals, internet radio should not be confused with DAB (Digital Audio Broadcasting) radio. Internet radio signals are transferred over the internet, while DAB is a broadcasting format. DAB radio receivers use much more power than FM radio receivers which is why they are not available with mobiles and smartphones. Standalone DAB receivers are available, though they are more expensive than standalone FM receivers.
Digital Radio Applications
When there is an internet connection, radio applications do provide lots of features and benefits. Good radio applications provide access to tens of thousands of radio stations around the world, with helpful search categories to find stations that play certain music and cover certain sports. Stations are available live, though there is also the option to replay and download previous shows as well as pause and rewind. Custom radio libraries can be created, and the latest apps offer extensive customisation options; even the ability to block or skip certain songs.
Visual Radio
Some mobile phone manufacturers provide visual radio features with the built-in FM radio. These display all of the most useful radio information while listening, including information on the track and artist currently playing and other station-specific information such as news stories and audience participation.
FM Radio Versus Internet Radio
Before purchase, it is useful to know the pros and cons of both.
FM Radio Pros and Cons
A key benefit of mobile FM radio is instant availability – the tuner is simply switched on and the wanted radio frequency can be selected – without the need to connect to the internet. FM often proves vital in emergencies in remote areas where normal phone signals are unavailable. FM signals are limited geographically and are subject to blocking and interference from physical objects and other signal sources, though in general signal quality is still highly acceptable. FM radio is set to be phased out in 2015. Once this occurs, FM radio will only be available with local and community radio stations, which will limit the number of radio choices and reduce the value of the overall service.
Internet Radio Pros and Cons
Internet radio does not require an antenna, as the information is provided from the internet. Internet radio can stream media content with high quality audio codecs, in many cases delivering higher quality audio than FM radio. While internet radio does not suffer from the same interference and blocking associated with FM signals, it does suffer from its own problems of buffering and intermittent signals where Wi-Fi connection is poor. For internet radio, the primary limitation is that there must be an internet connection for the application to work. Internet data must be used when there is no Wi-Fi connection available, and if there is no data plan included with the phone, then this will cost money.
Buying Mobiles and Smartphones with FM Radio on eBay
Mobiles and Smartphones with built-in FM radio can be found on eBay – head to the eBay homepage to begin. Hover over the Electronics & Technology tab on the left-hand side of the homepage and click on Mobile Phones & Communication. Then click on the Mobile & Smartphones link to go to the main mobile and smartphone listings page. To specify the listings to include mobiles with built-in FM radio only, click on the Features filter category on the left side of the listings, check the FM Radio box and click 'Go'. Even with this filter, it is important to investigate independently to ensure the mobile does in-fact have FM radio (many mobiles listed under the FM radio search filter do not actually have FM radio). There are many other search filters to narrow down the listings and make them more relevant; for example, the iPhone 6s or Samsung Galaxy S7. Filter categories include Brand, SIM Lock, Features, Operating System, Storage Capacity, Connectivity, Condition, Price, and Buying Format. eBay auctions allow potential buyers to bid competitively, while Buy it Now allows the product to be bought for a certain price.
Conclusion
FM radio is a great feature to have on any mobile, as it provides quick and easy access to a wealth of media and entertainment without needing to use the internet. Digital and online radio services are an increasingly popular choice and will likely be the dominant form of radio in the future, especially when DAB is introduced and national FM radio is phased out. Having said this, roughly half of all mobile and smartphone users still listen to FM radio on their phones, and with the true convenience of FM radio, it still a very important and highly useful feature to look out for.