As a game that dates back to ancient times, chess has evolved into a popular sport around the world. Avid chess fans can purchase antique chess sets for playing, decorative purposes, or as collectors' items. When purchasing an antique chess set, it is necessary to consider the intended purpose. Sets that make beautiful decorative pieces may not hold up well to actual game play, and sturdy sets designed for hours of play do not always look great as decorative pieces.
Decorative Chess Sets vs. Practical Chess Sets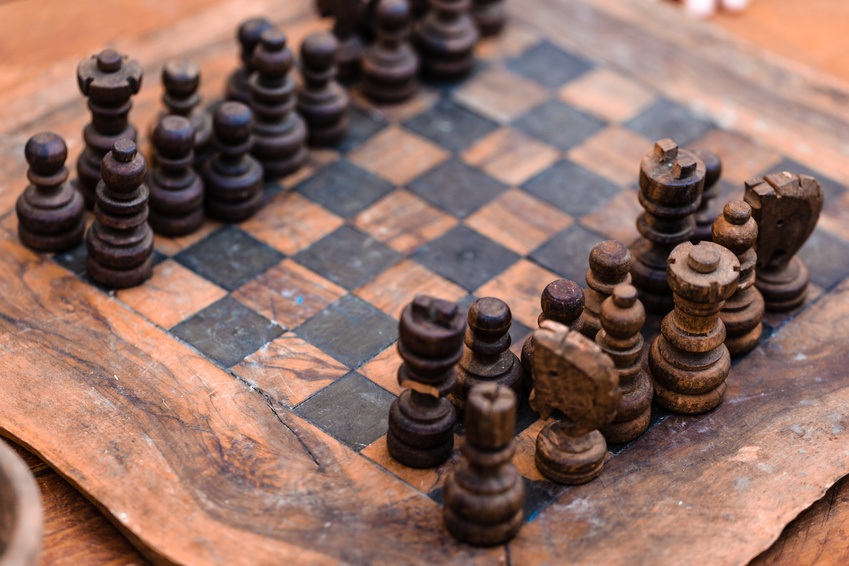 When buying an antique chess set, it is important to recognise that chess sets that are particularly old may not be sturdy enough for ongoing game play. When purchasing a set from the early modern period, it is necessary to keep it away from moisture and excessive sunlight. For occasional play, buyers can look for mid-19th century sets or older. Sets from the early 20th century or later are usually suitable for frequent play.
Check for Missing Parts

In the pursuit of a perfect antique wooden chess set, collectors sometimes find that pieces are missing. It is sometimes quite difficult to find older sets with all the pieces. When this happens, it is usually possible to purchase separate antique chess pieces from the same era. This maintains the set's authenticity and ensures a complete look for display purposes.
Chess Tables vs. Chess Boards
Chess sets come in all shapes and sizes. Antique chess tables date back to the medieval period, although collectors are more likely to find them from the early industrial era and later. One of the biggest advantages tables have over boards is they offer a larger playing space. Although travel games often seem like a modern concept, it is possible to find compact vintage chess boards that fold away for storage and easy travelling. Players who want an exotic look can try handmade chess boards that originated in foreign countries. In contrast to chess tables, it is easy to move boards around, and that makes them more flexible for players.
Chess Board Materials and Restoration
When buying a chess board for restoration, buyers should consider the material. A wooden chess board is easier to restore than an ivory chess set. In addition, certain woods are easier to replace than others when it comes to repairing chips. When gathering supplies for a restoration, veneer glue is handy for repairing wooden boards.