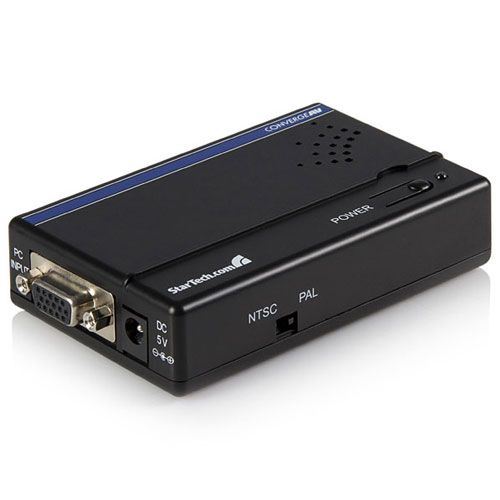 The switch from analogue to digital television in the U.K. has created a lot of opportunities for viewers. For one, there are more channels to enjoy with digital TV. Also, with a viewing card anyone can surf through over 200 channels. Digital TV is the quintessence of quality pictures in TV broadcasting, and it also provides superior sound quality and value-added services like interactive features.
Despite the immense benefits that one can get from a digital broadcasting technology, it poses a problem to people who own analogue TV sets and cannot afford or do not feel the need to buy a digital set. For this reason, a converter box is the perfect solution. A TV converter box, as its name suggests, converts a digital broadcast to an analogue format. There are different types of converter boxes available on the market, and knowing exactly the features of a converter box as well as steps in making sure that users are buying the real deal leads to information-driven decision when choosing a converter box for the telly.
TV Converter Box Overview
A TV converter box extracts a digital signal to provide analogue video data that is compatible with an analogue TV. This invites the question, "Is my TV analogue or digital?" To know if it is an analogue TV and needs a TV converter box, jot down the manufacturer's name and model number of the TV, and check it against online databases to see if the TV has a digital tuner. Another way to check if the TV is digital or not is to consult the manual.
Parts of a TV Converter Box
The table shows the common features found on the front and back panel of a digital converter box and its remote control. This serves as a quick guide for the basic features of a TV converter box and remote control
| TV Converter Part/Item | Common Features |
| --- | --- |
| Front Panel | Power button, remote control sensor |
| Back Panel | Channel switch, antennae IN or RF input, TV out or RF output, composite video output, S-video output, audio (L/R) output, optional smart antenna connector |
| Remote control | Button for power, mute, arrow keys, numbers, channel, volume, display, and recall |
More sophisticated models have more features on their front and back panel as well as its remote control. Important sockets on the back panel include sockets for RF and S-video cables, which is further explained in the next section.
What to Look for in a TV Converter Box
TV converter boxes have different features, and it is important to know what features home users need the most in a converter box. When shopping around for a TV converter box, the following features and considerations are worth noting.
Sockets and Buttons
The first thing to check when buying a digital converter box for TV is the connections; a TV converter box should have RF sockets for DVD and especially VCR because the converter box must be compatible to the VCR to record TV shows. It is interesting to note that there are DVD recorders and DVRs that have inbuilt digital converter, a two-in-one device that gives value for money. If there is an elderly or a nearsighted person in the house, look for a TV converter box and remote control that have buttons large enough for these people to see.
Ease of Use
Tinkering with the on-screen menu of the converter box to gauge if it is simple to operate is a good decision. Life is complicated enough so there is no need for a device that is too complex and time-consuming to operate. To make things even simpler, ask the salesperson to give a walkthrough on setting up the box. Sometimes, a demo explains more about the product and the process than a user manual does.
Picture Quality
It is also important to ask the salesperson if the converter is ideal for the brand of TV users own because there are types of converters that work better with a specific brand of TV. If possible, connect a converter to the TV and check if it allows better picture and sound quality. Better converter boxes have an S-video connection, which enhances image sharpness and colour reproduction.
Portability
There are models of TV converter boxes that can run on batteries. Such models are very useful when travelling, so users can display digital broadcasts on a portable analogue TV set. Battery-operated TV converter boxes have channel buttons on the front panel, making it convenient to switch from one channel to another when on transit. A small converter box is not only easy to carry but also saves space. It easy to place a small TV converter box on top of the TV or put it anywhere inside a TV stand.
Electronic Program Guide (EPG)
An EPG is a great function of a digital to analogue TV converter box that lists programming of different channels as well as the now showing and next attraction version of a channel. The capabilities of an EPG depend on the model of a converter box. There are models that lists nine channels at a time, including what is currently showing and what is coming on next, while there are models that only display the now showing and next attraction of a channel. Advanced EPG allows users to search for a particular show and to view the programming of a certain channel in one week, for instance.
Other Features
Other features worth having in a TV converter box are smart antenna connection, parental control, and closed captioning. Such features provide more convenience to home users. When it comes down to the price of a converter box, it is better to choose a slightly higher-priced converter box that has all the features than choosing a box that is cheap but lacks certain features that makes the viewing experience satisfactory.
Setting Up a TV Converter Box
Although setting up a TV converter box is not rocket science, it is better to have a guide that provides the proper steps. The first step is to connect the converter box to the TV using S-video cables, but if there is no socket for such cable, use RCA video cables instead. Either S-video or RCA video connection need an RCA audio connection. When all of these connections are not possible, use a coaxial connector that provides video and audio connections.
The next step is plugging the antenna to the antenna input of the TV converter and turning on the power of both the TV and the converter box. Then, set the television to Video 1 or any input setting where an S-video or an RCA video connection works. When there is already a digital menu appearing on the screen, the last step in the process is performing a channel scan from the digital menu. If no channel appears, adjust the antenna or check the manual for overlooked product-specific instructions before performing another channel scan.
Buying a TV Converter Box on eBay
You can get a great deal for a TV converter box on eBay if you are patient enough to wait for that perfect listing, and the process includes checking the site from time to time. And once you find the best TV converter box that gives value for your money, it is easy to make a purchase. Just a few clicks and the product is well on its way to your doorstep. eBay is an online marketplace that attracts both individual sellers and companies, so you are sure to find different brands and models for a TV converter box. To begin your search just type "TV converter box" on the search bar.
You can also add a specific model or brand to the keywords for a more refined search. There are many sellers on eBay, so the website has designed a way for buyers to check if a seller has a good reputation. A credible seller has a high feedback score. Aside from that, you should show consistent positive feedback when reading the comments previous buyers leave on the seller's page.
Conclusion
The government-mandated switch to digital TV has left analogue TV users to search for a device that allows them to continue using their old TV sets whilst enjoying the benefits of digital TV broadcasting. That is why a TV converter box has become a popular device in the past few years. There are even manufacturers who create DVRs that double as digital converters.
When buying a TV converter box, it is important to know which features are most needed. The features vary depending on the brand of a converter box, but the essential features to look for are S-video connection and electronic program guide capabilities. It is also great to have a TV converter box that is portable and easy to set up and use. Digital TV is the new phase for the broadcasting industry, and it brings many benefits to the viewers. The switch need not phase out the good old, reliable analogue TV sets in homes. With a digital to analogue TV converter box, a viewer can get the benefits of digital TV without needing to cough out money for a new TV set.