If you're on a budget and looking for cheap blenders that doesn't sacrifice on quality, then you'll definitely want to check out the
Duronic BL1200
. As far as power goes, you don't get much more powerful than the 1200-watt motor, that lets the blender crush through ice, like a hot knife through butter
The 4-piece blade action on theDuronic BL1200 blender makes your soup, smoothies, shakes, and ice crushing a breeze, due its powerful 1200-watt motor. The glass jug on the blender is quite heavy though, so if you've trouble lifting heavy items, due to arthritis or similar health concerns, that could prove to be difficult using it.
What's in the box ?
1 x Duronic BL1200
1 x 1.8L Glass Jug
1 x 4 Piece blade
For those who don't then you'll appreciate the craftsmanship of both the stainless steel, modern and slick design of the body, with the heavy duty glass jug, that's built to last a lifetime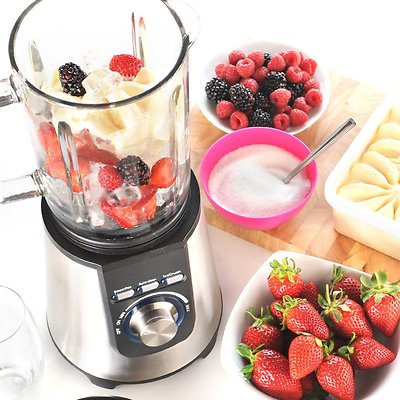 Features
Designed to increase blending control with the choice of a variable speed control and 3 pre set programmed for ice crushing, smoothies and auto clean
The Duronic BL1200 table blender combines quality with style to deliver an appliance that performs every time.
1.8L Glass Jug
4 Piece blade for perfect crushing/Blending
Stainless Steel Body
Fill in lid
LED Lighting
Variable Speed knob
Home use only
Sizes – Base: 21cm, Jug: 23cm. When jug goes into the base, the total height of the unit is 43cm
For a blender that's going to help you blend your soup, smoothies, slush puppies shakes, or even purees, you can rely on the BL1200 blender to take all the hard work out of the equation and give you superb results with every use.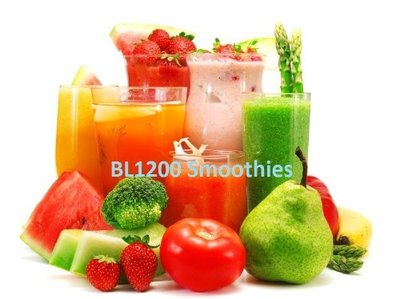 Key Features
4 piece blade action makes superb crushed ice drinks
Powerful 1200 watt motor
Sturdy construction with high quality, thick glass jug
Smart and stylish with power
Maximum height, with jug attached stands at 43cm, so fits neatly under wall cupboards
Blends everything much finer than other cheap blenders do.
Excellent preset functions let you press a button and let the blender go to work, knowing the motor isn't going to burn out.
The Duronic BL1200 has a solid, stainless steel body, with a thick glass jug with a 1.8 litre capacity, which is ideal for blending in large quantities.
With a maximum height of just 43 cm, it's well suited to fit underneath the kitchen wall cupboards, so there's no need to keep packing it away and bringing it out, whenever you want to use it.

You also get a few preset functions already programmed, so that you can just press a button and let the blender do its thing and take all the hard work for you.


Good Points of Duronic
Stylish brushed aluminium finish for fitting into any kitchen decor
Can make tasty slush puppies, frappaccinos, soup, hummus and plenty of sauces
Can be self cleaned
Lid fits well and doesn't leak liquid when it's blending
Solid construction
The motor isn't noisy, despite packing a ton of power
Durable plastic mouldings that's built to last.
Extremely powerful
Multifunctional settings, including a preset mode for making smoothies.
Great for shakes, soup. Cocktails, smoothies, ice crushing
A superior seal on the lid of blenders is always an essential thing to look into. That's what's going to avoid you losing your food through the lid, by spitting out the liquid as you use it. That will leave you doing a ton of cleaning up afterwards.
One of the main benefits of the
Duronic BL1200
is the durable plastic blades. With many cheap blenders, there's normally an inferior blade that constantly needs replacing. The Duronic blender uses a stronger plastic, which like the blender itself are built to last.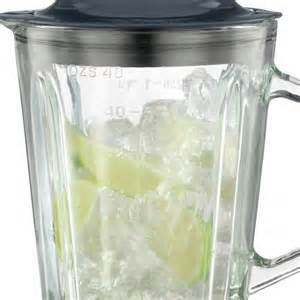 Final Say
For a cheap blender that does a variety of tasks, the Duronic BL1200 could be one of the best value, and top quality blenders you'll find, for the price range.
It's the perfect kitchen appliance for making regular fruit smoothies.
The powerful motor is handy for blending fruits, right out the freezer, so you can fresh fruit smoothies, whenever you want.

On top of that, it's a sturdy build with solid manufacturing and despite the power of the motor, you'll find that it doesn't bounce around on your worktop, when you're using it.
It sits snugly on your worktop, with its stylish design, stainless steel silver finish, and the illuminated LCD display screen, makes it an attractive appliance to have out on your worktop. Super easy to use, and it doesn't take up a lot of space.
The blender fits nicely under the kitchen wall units, and adds a fresh, crisp, clean, and modern appliance to your kitchen. You'll probably find yourself doing something with it most days, whether it be for a pot of soup, a couple of fruit smoothies, some vegetables or perhaps even blending together a tomato puree for using a base for a homemade pizza. The Duronic blender is capable of doing that and much more.