The biggest shame about all guides from England is that it only gets seen in England!!
A few easy ways to spot fake Golf Pride grips :
New multi compounds are very tacki the fakes are not
Different shades of the true colours, normally a shade lighter.
No serial numbers on the inside of the grip at the small end.
Less cord in the top half of the grip.
Ebay is flooded with the product especially from Singapore at the moment.
Look at the Golf Pride Logo in white at the thin end of the grip, if the White Golf Pride logo is not located in the middle between the small black indentation marks i.e. closer to one end than the other then its a fake. See layouts below:
Genuine In the Middle: - Golf Pride - Fake White Logo Offset: - Golf Pride -
Below is a few fake sets !!! Look closely at the offset Golf Pride Logo in the green, Red & Blue
The turquoise set second from left is a colour that simply does not exist as also the cloudy blue colour bottom right.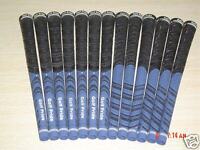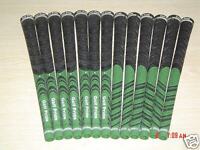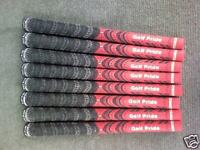 When your read about someone buying a fake set check their feedback as there it will show you who they bought them from,
When you see the words shipping to the UK from someone selling in the UK is slightly odd.
Hope this will help you in weeding out the scammers, unfortunately most people would not know how to spot the difference,
Below is copy of some feedback that is supposed to be honest - Ask yourself how did they get a positive and also how are ebay still ignoring it.
sold me fake grips first but then sent the real ones free of charge great ebayer dawnyz 45 18-Jan-08 19:49
Best regards,
Peter