Miniature Spy surveillance GSM room bugs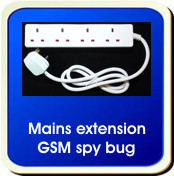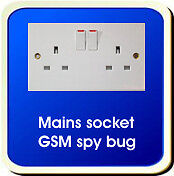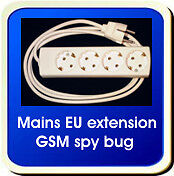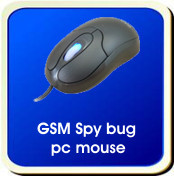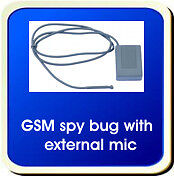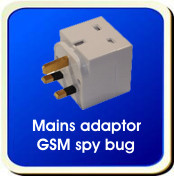 Small spy surveillance bugs have been around for years. They used to be a small battery powered device that is hidden in the target area and monitoring was done outside within a very short range on something like an airband radio which can use a frequency above the normal FM 88 - 108MHz which would have been 110 - 125MHz. These have been outdated now and replaced by the hi tec GSM room bug. These devices require a sim card and once placed in the target area, you can call the bug and hear all conversations from anywhere in the world.
We sell the GSM room bug and the model we sell utilises the latest technology and is much smaller than most others on the market. Another special feature with our model is that you can use almost any type of sim card with them. That includes sim cards in any country. Another important feature that a spy bug should incorporate is to be able to remotely switch between normal mode where you call the device to listen and voice activated where the bug will call you whenever it hears any sound. This can be achieved by sending a simple text to activate / deactivate VOX mode from any location.

The only downfall with these or any other type of room bug is that they are limited by battery life. To overcome this, we offer the GSM spy bug built in to things like an ordinary fully functioning mains adaptor, extension lead, mains socket and even inside a pc mouse. Once they have been placed in the target area, they will continue to operate indefinitely as they are mains powered and do not rely on a battery.
When buying our battery operated spy bug, you will have the option to use a triple battery pack to enable much longer battery time as well as a car adaptor, allowing you to connect the device directly to an external source for constant use. These extras are not available for most other types of devices.

Choices available:
There are many different types of bugs available but they differ greatly in quality and reliability. After careful examination of many different types available, we supply only one type which is in the class of professional equipment with excellent microphone pick up and reliability.
Important facts:

Our brand of GSM bug is SYX and means that the microphones used are of especially high quality and although may look similar to other devices being sold, there is really no comparison.
Cheap inferior bugs available
The illustration below shows a cheaper type of GSM spy bug which although looks similar to the type we sell is in fact completely different. Notice the LED hole which lights up when a sim card is inserted. Our model does not have this hole as the LED is next to the sim card. Also, the microphone holes on our model has one hole for each microphone whereas the cheaper type has two holes for each microphone. We have tested the cheaper type of bug and found that the quality is not good and will only work if the cell signal strength is very strong. it fails where there is low to medium strength. the type we sell works very well in all strength areas.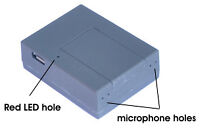 I hope you found this guide useful and if so, please vote for it.