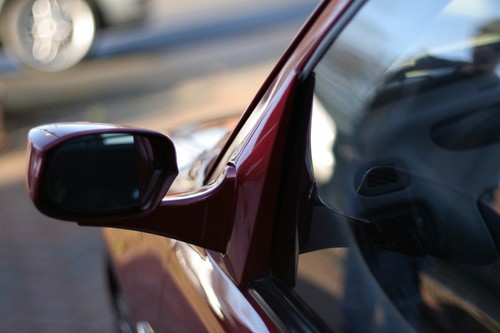 Wing mirrors are important parts for the safe operation of cars. They may seem relatively simple by design, but they enable drivers to see the objects around their cars. Without wing mirrors, relatively simple driving tasks, such as switching lanes, can become hazardous. It is therefore important that drivers maintain fully functional wing mirrors.
Although wing mirrors seem relatively simple, there are many options available to those who need to buy new ones or replace existing parts. eBay is a good source from which to buy wing mirrors and wing mirror parts,, so consumers should be familiar with the Motors section of the website. Individuals who need to replace whole wing mirrors, or components of the mirrors, should first educate themselves about wing mirror parts. Furthermore, it is useful to know that one can add enhancements to wing mirrors. By learning more about wing mirror parts and the purchasing process on eBay, consumers can successfully buy the parts they need through the website.
eBay Motors a Source for Wing Mirror Parts
One of the more important steps in buying wing mirror parts on eBay is to visit the eBay Motors page. Consumers can use the eBay Motors page to browse for wing mirror parts to get an idea of what is available on the website. A shopper can enter the make and model of a car here, along with the required wing mirror part, into the search bar. eBay then lists the all of the wing mirror parts that are compatible with the particular type of car. This makes it convenient for consumers to find only those parts that are a good fit with their vehicles.
Wing Mirror Elements
Consumers should be familiar with both the positioning possibilities for wing mirrors and the different wing mirror components in order to successfully shop for wing mirror parts on eBay. In addition to buying separate parts, individuals can also purchase entire wing mirror units if they need to replace whole wing mirrors.
Positioning
Wing mirrors used to be mounted to car fenders, but they are now usually positioned to the "A" pillars that run along windows on the driver's and passenger's sides of the car's front doors. Wing mirrors are distinguished by the side of the vehicle on which they are to be placed. The wing mirror on the driver's side helps the driver see the back and the side of the car. The wing mirror on the passenger's side presents an even broader view along the passenger side and the rear of the car. The attachment mechanism for the driver-side wing mirror is on the housing's left, and it is on the right side of the wing mirror's housing for the passenger's side. It therefore makes little sense to purchase a passenger-side wing mirror to mount to the driver's side of the car.
Wing Mirror Glass
The wing mirror glass is the key part in a wing mirror assembly. Consumers should realise that wing mirror glass for the driver's side is usually flat, and glass for the passenger's side is generally convex. The convexity of the glass creates a broader field of vision that drivers need in order to safely observe traffic along the passenger side. Those who need to replace the entire wing mirror on the passenger's side or just the glass should try to find out what the convexity of the original mirror is, because it can vary from car to car. eBay's compatibility search is helpful in this case because it automatically displays wing mirrors and mirror glass that are compatible with consumers' cars.
Mirror glass may also have special features. One such example is electrical heat to prevent fogging and dimming in order to minimise glare from the lights of other vehicles reflecting off the glass. It is also possible to buy mirror glass with a turn signal built into it.
Wing Mirror Housing
Consumers can also buy separate housings for wing mirrors should their current housings become damaged. Wing mirror housings may be made from plastic or metal. The housing of the original wing mirror may be painted the same colour as the rest of the body, so consumers who need to replace such wing mirror housings likely want to buy similarly coloured housings. Wing mirror housings may also contain a mechanism to heat the mirror glass. Consumers interested in heated wing mirrors therefore have the option of purchasing either mirror glass or mirror housing with this feature.
Wing Mirror Adjustment Mechanism
Most wing mirrors enable drivers to change the position of the mirror glass to get as broad a perspective as possible. For this, wing mirrors can be manually or remotely controlled. Manually controlled mirrors are adjusted using a knob with which the driver can change the position of the mirror glass. Remote-controlled wing mirrors have buttons inside the car that the driver can press to alter the mirror glass' position. It is possible to upgrade manually controlled wing mirrors by buying entire units that feature remote control.
Enhancements for Wing Mirror Parts
In addition to the basic parts that comprise wing mirrors, consumers can purchase auxiliary parts as enhancements. Blind spot mirrors can help drivers see more of their surroundings, and covers can give cars a more sporty look.
Blind Spot Mirror
The blind spot is the area that neither the wing mirror nor the rear view mirror reflects. Before switching lanes, drivers usually have to turn their heads and look back over the shoulder to make sure the blind spot is clear. A blind spot mirror makes checking the blind spot more convenient and safer. It is a small mirror that clips onto a corner or side of a wing mirror glass, and it angles so that one can see the blind spot when looking at the wing mirror on the driver's side. It is usually easy to move blind spot mirrors, so drivers can also place one on the rear-view mirror and aim it at a child in the backseat. This enables the driver to simultaneously view traffic behind the car and monitor the child.
Cover
Wing mirror covers go over the housings of wing mirrors, and they can make wing mirrors stand out on a car. They are great accessories to add if one wants to add an accent to a vehicle without changing the entire housing of the wing mirror or repainting it. Wing mirror covers are generally made of plastic and come in a variety of colours, though those with a chrome finish are among the more popular covers.
OE, OEM, and Aftermarket for Wing Mirror Parts
Consumers can choose from a few options to buy wing mirror parts. OE, OEM, and aftermarket are all manufacturing designations that inform consumers of a wing mirror part's origin. Consumers should know what these designations mean in order to make informed buying decisions.
OE Wing Mirror Parts
OE stands for "original equipment". This means that the car manufacturer has either assembled the part in its factories or in factories contracted to make the part solely for the manufacturer. If a wing mirror part is labelled OE, a customer can expect it to be a replica of the part being replaced. The part is also likely to be packaged in the car manufacturer's packaging. Entire wing mirror assemblies may also be OE.
OEM Wing Mirror Parts
OEM stands for "original equipment manufacturer". Car manufacturers often contract independent manufacturers to make parts for their cars based on the car manufacturers' designs. Car manufacturers send these designs to independent manufacturers under contract, and the independent manufacturers produce the parts as specified. OEM wing mirror parts are the same as the parts that came with the car, but they are likely to be packaged in the part manufacturer's packaging rather than that of the car manufacturer.
Aftermarket for Wing Mirror Parts
Aftermarket parts are those that independent manufacturers have produced on their own, without direction from car manufacturers. The manufacturers of wing mirror parts are fully responsible for the designs of the parts and the factories in which they produce them. The quality of aftermarket parts can vary a great deal as a result, but buying these parts from reputable manufacturers often represents an upgrade. Furthermore, consumers should feel confident that aftermarket wing mirror parts from reputable manufacturers are compatible with their cars, if indicated as such.
Tips for Buying Wing Mirror Parts on eBay
eBay has a large selection of wing mirror parts, making it easy to find the right ones for a specific car. However, it can be challenging to sort through the selection if a consumer does not know how to use the website effectively. Furthermore, buyers should be able to evaluate eBay sellers so that they can shop with confidence.
Searching on eBay
In addition to the the eBay Motors page, buyers can search for wing mirror parts from any eBay page with a search bar. They can enter a descriptive search term, such as "wing mirror glass&", into the search bar and click the Search button. When they receive the results, they should choose the Car Parts category, then External & Body Parts, and then Wing Mirrors & Accessories. This lists the wing mirror glasses for sale on eBay. Buyers can then select the makes and models of their vehicles in order to filter out incompatible parts.
Evaluating Sellers on eBay
A buyer can evaluate a seller by clicking on the username on the listing and checking the feedback on the seller. This is a collection of impressions, including comments and ratings, that previous buyers have left about their experiences shopping with that seller. Prospective buyers should feel confident that they are likely to have worthwhile experiences on eBay when they purchase wing mirror parts from sellers who have received positive feedback.
Conclusion
Wing mirrors are important parts of automobiles, because they help drivers see their surroundings without having to swivel their heads. For this reason, it is important to keep a car's wing mirrors in good working order. Often, just one part of a wing mirror breaks or malfunctions, so one only needs to replace that part rather than the whole wing mirror assembly. By being familiar with parts such as the wing mirror glass, the housing, and the adjustment mechanism, consumers can isolate those parts for replacement. Consumers can also enhance their wing mirrors by adding blind spot mirrors and covers.
When buying wing mirror parts on eBay, it is important to know what the OE, OEM, and aftermarket designations mean. They are likely to encounter these designations among search results, and knowing what they signify helps buyers make the right purchasing decisions for their needs. eBay is a good source for wing mirror parts. Consumers can find the ideal parts through this website by educating themselves about wing mirrors as well as the eBay buying process.