Hi there ,
How to Hang Voile Panels
Most quality Voile Panels ( as sold by us for example ! ) feature a universal 'Netpleat' Tape at the top which allows you to hang the panels in a wide variety of ways . This type of heading gives by far the best quality finish for voile panels because the alternatives have various flaws as follows:
TAB TOPS ( Look cheap and Bag at the top.Can only be hung on a Pole ) .
EYELETS / RING TOPS are NOT really washable or may damage your machine if you try to wash them, and they can only be hung on a Pole .
So the Tape Top Voile panel is by far the most versatile and the best .
Here is how to hang them :
If using your voiles as a NET or Privacy Screen :
inside the recess of your window , simply gather up the tape using the 2 drawstrings to create even pleats along the width.Stop when the panel is the correct width for your you and tie off ( but do not cut off the string!) Then insert at intervals through the raised transparent loops a thin rod, net wire , cafe rod, tension rod or similar as shown in our picture below :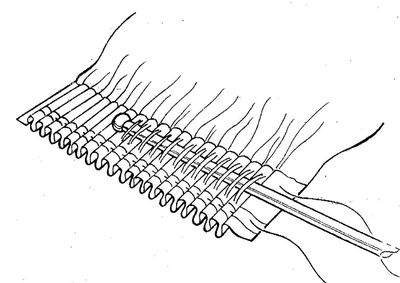 If using your Voiles as a Main or Dress Curtain :
outside the window recess instead of heavy curtains . Ruche the heading as described above. Then use standard curtains hooks inserted at intervals through the white pockets along the width of the panel. Use these to hook into a Curtain Pole ( with rings) or a traditional curtain track ( swish type of similar ) , as show in our picture below :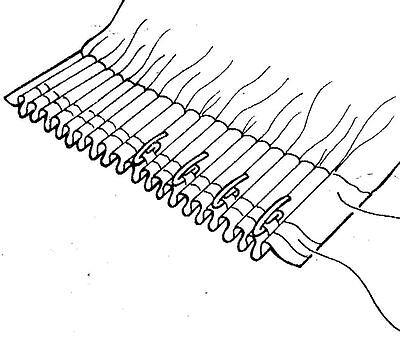 Follow our guide and your voiles should look beautiful !