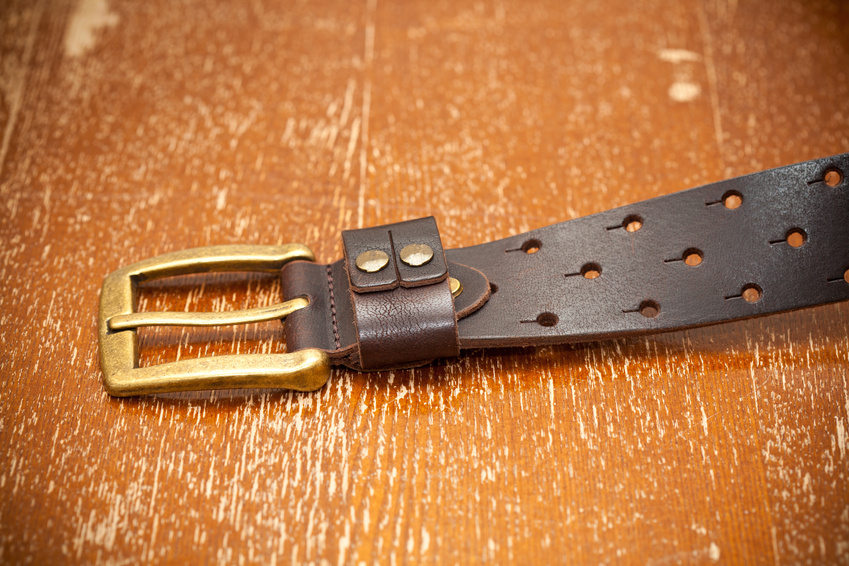 Working with leather can be enjoyable, interesting, and decorative. Whether your interest is in clothing, furniture, or decorating, leather is durable and sturdy, making it an ideal medium for leather rivets. Leather crafting with various rivets is versatile and can be a fun activity for the entire family once you know how to attach rivets to leather.
Tools for Attaching Rivets

Before you beginning crafting or repairing with leather rivets, you need a few basic tools. You can purchase the tools individually or in kits that include various sized setting tools. You could need a small mallet to set some rivets, while a riveting tool may suffice for others. For extra thick leather like you might find in belts or straps, you may find that a leather hole punch is an added accessory you need. For the purist, you can use vintage leather tools to bring back traditional leather working skills.
Selecting Rivets

Rivet selection is dependant on personal taste, matching items for repair, or the colour of metal and size of rivet. You can find rivets in silver, copper, steel, and brass colours to coordinate with the item that you need to repair or decorate. The leather rivets can be small and delicate or bold and daring. Rivets may lay almost flush with the fabric or spike in various ways. Rivets selection should match the fabric in the sense that it must be thick enough to support whichever rivet you select. Pop rivets are best when you use a pop rivet gun to apply them.
Preparing the Leather
Before adding rivets, be sure the leather is clean. You may need to professionally clean leather jackets and other clothing before decorating. Be sure to work on a hard flat surface free of dirt and debris. Lay the leather flat and smooth out any wrinkles before beginning. If the fabric is dark, white chalk works well for laying out the pattern before riveting. With light fabrics, it is best to use small stickers to lay the pattern before starting. Take time and be precise with the pattern before adding the rivets; once there are holes in the fabric, repairing them can be difficult. Small items like wrist straps and leather collars are difficult to work with and help from another person can be a good way to keep them flat.
Punching the Rivets
With the fabric clean and laid on a flat surface, place the back of the rivet on the inside of the fabric. Using a punching tool or rivet tool, force the front of the rivet into the fabric, matching it to the inside rivet. For stubborn rivets or thick fabric, use a small mallet to assist in the placement. Once set, the rivets should hold together strongly and last for the life of the garment.