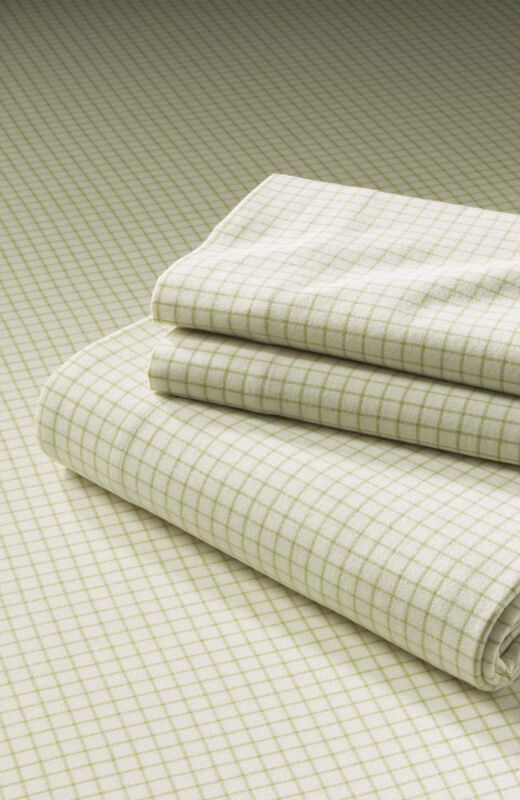 People make certain preparations when winter is approaching or when they are planning to move to a new place where the climate is cold. One of these methods of preparation is to purchase comforters,, duvets, and thick blankets that can keep them toasty during cold and windy nights. However, even as buyers shop for articles of bedding that can cover their bodies, they should also remember that the bed sheets they lie on could also play an important role in keeping them warm and snug.
When looking to purchase warm sheets for cold weather buyers should first understand the differences between the two main types of sheets, as well as know which materials are commonly used to make warm sheets. Other considerations that buyers should keep in mind when choosing sheets include durability, washability, hygiene, and size.
Two Main Types of Bed Sheets
There are various brands and designs of sheets in the market today, and some buyers may be confused as to which one they should purchase. However, when people talk about the types of bed sheets, they are usually referring to two main kinds of sheets: a flat sheet and a fitted sheet.
Flat Sheet
A flat sheet is basically a sheet of cloth with a rectangular shape. The edges of a flat bed sheet are usually sewn in such a way so that the sheet has four seams. There is usually one seam that is purposely made wider than the others. This wide seam, which is meant to go at the head end of the mattress, enables a person to put on the sheet more easily on the mattress. There are also some bed sheets that do not have seams.
Fitted Sheet
A fitted sheet is sewn and shaped in such a way that its corners fit over the corners of the mattress. The corners of this type of sheet are fitted with elastic to keep it in place. Sometimes, the sides of the sheet are fitted with elastic as well. A fitted sheet is commonly used as a mattress cover or a bottom sheet because its special design prevents it from easily slipping off the mattress.
Types of Materials Used to Make Warm Sheets
Sheets may be made out of different materials, but there are particular materials that provide more warmth than others. Here are some examples of types of materials that are suitable for sheets that can be used in cold weather.
Wool
Wool is used to make fabric for wool sheets,, clothing, carpets, rugs, upholstery, and other similar items. The use of the wool depends on the thinness or thickness of the wool fibre. Different types of wool range from very fine to highly coarse and hairy. Wool has a special protein structure that makes it elastic and resilient.
Flannel
Flannel is a kind of fabric that is formed through plain or twill weaving.It is traditionally made with worsted yarn or carded wool, but cotton and synthetic fibre, as well as combinations of different materials, are now also being used to create it.A process called napping, which involves the creation of a soft and fuzzy surface, is used to form flannel. The intended use of the flannel determines the type of fibre material and the amount of napping utilized to make it.
Fleece
Fleece is traditionally made out of wool, but is now also being made out of cotton or synthetic materials. It may be formed through plain, pile, twill, or knitted weaving.It is thick and heavy, yet lightweight in proportion to its bulkiness. It has insulating properties so it is commonly used as a material for blankets,, jackets, coats, and other articles that are used in cold weather.
Silk
Silk is a fine fibre that certain insect larvae produce to form cocoons. Silk fibre is lustrous, yet elastic and tough. Silk fabric is considered a luxury material because it has a highly smooth and soft texture. It is also versatile, because although silk sheets may be used in warm weather, it can also help retain warmth in cold weather. Silk fabric is used to make sheets, blankets, clothing, scarves, bags, and other items.
Considerations When Purchasing Warm Sheets
There are certain important considerations that buyers should keep in mind when choosing warm sheets. These are the quality of material, durability, hygiene, washability, size, colour and design, and of course, price.
Type and Quality of Material
Buyers should consider the type and quality of the material used to make the sheets. In general, thicker materials that provide warmth and comfort such as flannel, wool, and fleece, are more appropriate for cold weather than lighter materials, such as cotton and linen.
Durability
Buyers should also consider the durability of the sheets. Durability is important because sheets are often used and washed regularly. Warm sheets that are made out of materials that are able to survive daily wear and tear may potentially last for a long time and help buyers save money.
Hygiene
Warm sheets are personal items. Buyers should consider hygiene when looking for warm sheets. Although there are other products that are appropriate to purchase second hand, buying brand-new sheets increases the possibility that the products that the buyers receive are clean and sanitary.
Washability
Buyers should consider hand or machine washable sheets for the sake of convenience and cleanliness. Some sheets can only be dry cleaned, which may be both inconvenient and costly for the buyers in the long run.
Size
It is possible to make warm sheets fit a bed that is smaller than the bed size for which it was originally intended. However, a snug and perfect fit can be more easily achieved if the buyers select the appropriate size of sheets for their respective beds. For instance, single-sized sheets will be a better fit for single-sized beds than double-sized sheets.
Colour and Design
Buyers should also consider the colour and design of the sheets. Unless buyers are planning to have room makeovers, sheets that match or complement the existing design and colour schemes in their bedrooms may aid in maintaining and promoting the look of harmony in their personal space.
Price
In general, sheets that are made out of high quality materials may be more expensive than those that are made out of cheaper materials. However, spending time in researching and comparing similar products may potentially help buyers find good deals on warm sheets within their price range.
Sizing Bed Sheets
The table below shows the specific measurements for sheets that are appropriate for each bed size. Buyers should keep in mind that there is a difference in the measurements between flat sheets and fitted sheets, even if both were created for the same bed size.
| Sheet Size | Flat Sheet | Fitted Sheet |
| --- | --- | --- |
| Single | 180 x 254 cm | 91 x 193 x 40 cm |
| Double | 228 x 254 cm | 137 x 193 x 40 cm |
| Queen | 245 x 274 cm | 152 x 203 x 40 cm |
| King | 260 x 274 cm | 182 x 203 x 40 cm |
The packaging of most sheets indicate their measurements and what specific bed size they are appropriate for. Buyers should take note of these important information when selecting sheets.
Find Warm Sheets on eBay
A wide range of warm sheets may be found on eBay.. This site can serve as your starting point when you look for warm sheets.
Just enter relevant keywords in the search field, which can be found on top of any page on the site. You may simply input "warm sheets" or "warm bed sheets" if you do not have any particular material or manufacturer in mind. If you are already aware of the specific type of sheets you are planning to purchase, you may type more descriptive keywords. For instance, you may type "flannel sheets" in the search box and click on the search button. The eBay search results will enable you browse and select from various listing, and with thousands of sellers at any given time, you can surely find the right sheets for your needs.
Sheets are relatively light and compact as compared to other heavier and bulkier products so it is possible to have them shipped even from sellers who are located far away from your local area. However, you can potentially save on shipping time and cost if you deal with a local seller.
Conclusion
The various bed sheets that are available for purchase might seem more or less alike, at first glance. However, selecting the right sheets can help individuals and families stay warm and comfortable even during cold days and nights. Buyers can choose between two main types of sheets: flat sheets and fitted sheets. They may look for various sheets that are made out of types of material that are appropriate for cold weather. These include wool, flannel, fleece, and silk. Buyers should keep certain considerations in mind when selecting sheets, such as the type and quality of material, durability, hygiene, washability, size, colour, design, and price.
Whether buyers are preparing for the approach of the chilly winter season or whether they are in the process of furnishing their new home in a new place where the climate is cold, the proper selection of warm sheets can definitely make their lives more comfortable.
eBay has a huge selection of warm sheets, as well as other articles of bedding like duvets, comforters, and blankets, that can help keep buyers warm and cozy even in cold weather.