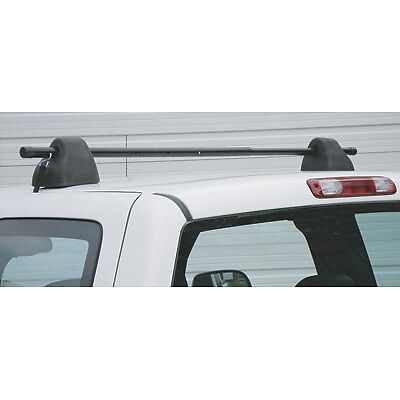 If car boot and luggage space are a problem, installing a roof rack on a Skoda is a great way to store awkwardly shaped items, such as sports equipment, or additional luggage. A roof rack is the most flexible option for adding storage space because it can carry anything from bicycles to cargo containers. Roof racks are available in sizes and designs to fit any type of Skoda, provided it does not have a soft top. The car's roof and mounting surfaces should be free of rust before installing the accessory.
Installing and removing a roof rack is relatively easy and can be done at home by most drivers. However, racks that require extensive installation that includes drilling should be fitted by a professional. A number of different roof rack styles are available that attach to the car in different ways. Before buying a roof rack for a Skoda, learn about the options available. Always have the car's make, model, and year to hand when buying parts or accessories because this information is essential when establishing whether a specific type of roof rack fits the car. Roof racks are available from garages, specialist installers, car part and accessory shops, and online from eBay.
The Basics of Roof Racks
A roof rack system allows drivers to secure luggage and other cargo to the roof of the car. It should fit securely, with no danger of coming undone while driving. In addition, it should be constructed so that it does not damage the car's roof. Roof rack systems are usually made up of three parts: a bar running across the width of the roof, feet on which the bar is seated, and a vehicle-specific fitting kit. Different vehicle designs mean different roof designs, so a rack that fits a Skoda Octavia may not fit a Skoda Fabia.
A roof rack should always be chosen according to the specific design of the car. For example, an older model of Skoda with rain gutters can probably accommodate any rain gutter mounted roof rack. However, the bar width and foot height may need to be adjusted for different models. Most modern Skodas do not have rain gutters and can accommodate roof racks designed for cars with flat roofs. These come in permanent and removable mount designs. Some have fixed points or rails, while others use a clamp mount system. It is important to note that roof rails run front to back on both sides of the car and cannot be used as a roof rack. However, a roof rack can be mounted on roof rails.
Types of Roof Rack for a Skoda
Roof racks for Skodas come in six different designs for a variety of roof types. The table below lists and describes each roof rack and its connections.
Type of Roof Rack

Description

Suitable for older models of Skoda with rain gutters

Found on newer cargo and passenger vans

Choose most suitable clearance height and foot type

Bare roof

Most common roof type on modern Skodas

Feet typically fit on the roof, so choose shaped rubber bases and rubber-coated metal brackets

Roof rack clamps on

Choose a design suitable to the roof contours and door frame

Raised rail

Commonly found on bigger cars, such as SUVs

Factory installed roof attachments running from the car's front to back on the outer edges of the roof

Rack installed by adding a cross bar system

Systems tend to be a universal fit

Flush rail

Rails fitted flush to roof

Generally feature inner or outer grooves for fitting cross bars

Tracks

Type of roof rack connection

Runs from front to back on the outer edges of the roof

Features a channel for the attachment of cross bars

Can be factory installed or aftermarket

Installation requires drilling

Factory threaded mounting points

Usually found on the outer edge of a roof at two points on each side under the trim or a removable panel

May require a custom mounting kit
The type of roof rack depends on the accessories installed on the car's roof. Some models come with fixed point connections, while others feature flush rails.
Factors to Consider When Buying a Roof Rack for a Skoda
When buying a roof rack, the most important factors to consider are the compatibility with the Skoda, the mounting system, and the driver's needs. Take these into account when choosing a roof rack for a vehicle.
Compatibility of the Roof Rack with a Skoda
A visual evaluation of the Skoda model and year is the best way to find out what type of mounting system is available. Alternatively, check the vehicle's owner's manual. Do not assume that a 2009 Skoda Fabia has the same roof design and standard mounting features as a 2011 Skoda Fabia. If the existing system cannot be established, ask the seller whether the roof rack can fit the car's model and year or contact Skoda for more information about factory-installed accessories.
Roof Rack Mounting Systems
Choose a roof rack that matches the mounting system. Rails and tracks offer the easiest and most convenient installation as only crossbars and feet are required. If the Skoda has fixed point connections, ensure that the roof rack chosen has the same system. If pre-installed hardware is not present, choose a clip-on model or a more permanent type, and factor in the cost of installation.
Driver's Needs
Buyers should choose a roof rack that is strong enough to carry the required loads and keeps the car safe from dents and scratches. The width of the cross bars, height of the rack, and overall design of the roof rack should also be taken into account. Adjustable-width crossbars offer greater versatility because they can be changed slightly to match the load. The clearance height is crucial, especially for those that have low garage doors. Take the measurements without a load, as well as the measurements with a load. Make a note of these measurements because they may come in handy when driving into low-roofed parking garages or when driving under low bridges.
Choose high quality hardware that is weather and corrosion resistant. In addition, some systems reduce noise, such as whistling, for example those manufactured by Thule.
Buying a Roof Rack for a Skoda on eBay
eBay is the perfect place to shop for roof rack for a Skoda, with a large number of sellers offering products at reasonable prices. To find the right roof rack for your Skoda model and year, type a search phrase, such as "Skoda Octavia Estate roof rack", into the field provided on every page to see the items available for sale. Refine your search by choosing the most suitable category and item features. For more control over your search, use the advanced search option.
Before Buying on eBay
Before buying on eBay, take a moment to learn about the item and the seller. All of the information that you need to do this can be found on the item listing page, which is accessed by clicking on an individual listing. This includes details, such as the full item description, buying choices, payment options, the terms of the seller's policy, and the seller's feedback information. Always read the full item description to ensure that the item that you are viewing is the one that you want. If you have any questions about the listing, click the "Ask a question" link to contact the seller.
Once you have evaluated the item, learn about the seller by viewing his or her feedback information. Click on the number next to the seller's username to see what other buyers think of his or her products and customer service. Take the type and number of items sold previously into account.
Conclusion
Installing a roof rack on a Skoda is an excellent way to expand the luggage space available, whether for sporting equipment or everyday objects. The roof rack chosen should fit securely, without the possibility of coming undone while the car is in motion. Roof racks can be mounted in a number of ways, with or without the presence of factory-installed hardware. If hardware is present, take note of the type of system already installed and use this as a guide when choosing the roof rack. If not, choose between temporary and permanent installation options.
If drilling is required for installation, consider leaving the job to a professional. Remember to add installation costs to the price of the hardware when setting a budget. When buying Skoda parts and accessories, always search according to the car's model and year. Roof contours and designs vary from model to model and may change over time. Ensure that the roof rack chosen suits the car's roof design, is sturdy enough to carry the desired cargo, and has the right dimensions for the Skoda in question. If in doubt, confirm the suitability of the roof rack with the seller. eBay sellers offer a wide range of roof racks for Skodas at competitive prices.