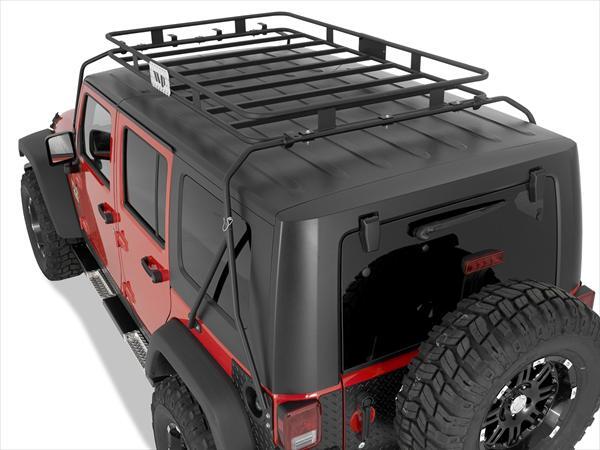 The Volkswagen Golf is one of the most popular cars on the market. Its compact, hatchback design makes it ideal for city use and travelling, and it can be enhanced with the addition of a roof rack. Roof racks are designed in a range of styles and can be used to accommodate bikes, skis, kayaks, and other equipment.
The easiest way to select a roof rack is to shop for products designed for specific Volkswagen Golf models and years. Depending on the design of the car, there may be more than one type of rack that can be fitted. Look for fixpoint, rain gutter, and roof rail systems. Once the rack is chosen, consider the many different carrying systems available to ensure that sports gear and other items attached to the rack are transported safely. It is also important to consider the manufacturer of the roof rack. A number of products are created by Volkswagen, but it is also possible to shop for compatible products from other brands.
Roof racks can be bought from sporting good shops, Volkswagen dealers, and specialist car accessory retailers. It is also possible to purchase items online from marketplaces like eBay, which have a wide selection of accessories for Volkswagen Golfs. Consider all of the options available to find the most suitable roof rack for the best price.
Model of Volkswagen Golf
Before buying a roof rack, identify the specific model of Volkswagen Golf. These cars are produced in several different styles, including three-door, four-door, and five-door models. These can vary in the shape and size of the roof, so it is important to look for roof racks that match the model.
Year of Volkswagen Golf
In addition to the particular model, buyers should identify the year of their Volkswagen Golf. Many products are designed for models produced between a range of years. For example, a roof rack may be intended for Golf Mk5 models manufactured built between 2004 and 2007.
Types of Roof Rack for a Volkswagen Golf
There are several types of roof racks available for Volkswagen Golfs. These vary in the way that they attach to the car and how the crossbars connect to the towers. The following table lists three common types of roof rack, with a brief description.
Type of Roof Rack

Description

Towers attach to factory-installed connection points on the car roof

Crossbars run directly from the towers

Towers attach to the rain gutters on the car roof

Crossbars run directly from the towers

Rails are installed along edges of the car roof

Crossbars are connected to the rails
Several variations of each type of roof rack are produced and sold for different Golf models. Racks may also be listed and sold with descriptions other than those listed in the table.
Carrying Systems for a Volkswagen Golf Roof Rack
Although a roof rack alone can be useful, there are many accessories that can be bought to hold specific items in place. These include clamps for bicycles, skis, snowboards, and watersport equipment, such as canoes, kayaks, and surfboards. Carrying systems can also be obtained for specially designed cargo holders. The following table lists common carrying systems, with a brief description of possible variations in their design.
Carrying System

Description

Enclosed cargo carriers are aerodynamic

Holds items securely

Basket style carriers hold more items, but require straps to contain the gear

Kayaks and canoes

Designed with padded holders and straps

A roller system allows for easy loading and unloading

Gunwale brackets can carry the boat upside down

Vertical supports use upright poles and straps to hold the boat on its side

Skis and snowboards

May be designed to hold skis only or skis and snowboards

Bicycles

Rim mounts use straps and clamps to hold the bicycle tyres

Fork mounts require the front tyre to be removed and are more secure than rim mounts
The carrying system for a rack must be designed to fit securely on the crossbars. Look for carrying systems designed by the same manufacturer as the rack to ensure compatibility.
Manufacturer of Volkswagen Golf Roof Racks
Roof racks are built by a variety of manufacturers. Many items are produced by Volkswagen and these can be bought as replacements for existing racks sold with the car or they may be added on as a new accessory. Many Volkswagen Golf cars are not sold with a rack, but have a fixpoint system built-in that allows for quick connection. Roof racks are also available from brands like Thule, Mont Blanc, and Automaxi. These are often designed specifically for Volkswagen Golfs, although some are general products that are compatible with several types of car. Roof racks that can be used with a Volkswagen Golf should be labelled accordingly.
Condition of Volkswagen Golf Roof Racks
Like other car accessories, roof racks are available in varying conditions. Buyers can save themselves money by purchasing used items. Many sellers in secondhand markets list their roof racks using a set of standardised terms, including new, like new, used, and not working. Consider each type of condition to find the most suitable products.
New
New racks have never been installed on a vehicle or used for any purpose. They are sealed in their original packaging and can be expected to perform optimally. New items are the most expensive option for roof racks, although they are also the most reliable.
New Other
Items listed as or new other or like new may show signs of cosmetic damage or defects, but still function as a brand new item. Their packaging may have been opened. These racks are sold for slightly less than the retail price.
Used
Used items have been installed and used on a vehicle. They may show signs of cosmetic wear and can have minor damage. These roof racks range from an excellent condition to barely usable, so take the time to inspect them closely and read the descriptions before buying. Used items are sold at significantly discounted prices.
Not Working
Some racks are no longer working . They often have damage to the towers that hold the crossbars in place; the crossbars and rails may also be damaged. These products are sold inexpensively for parts or repair, making them a viable option for buyers with technical knowledge and the willingness to fix the items.
Buying a Roof Rack to Fit a Volkswagen Golf on eBay
Roof racks for many different models of Volkswagen Golf can be purchased from the sellers on eBay. To find these items, initiate a keyword search from the home page. For example, enter " VW golf roof rack" to see all items tagged with those terms. Additional keywords can be added on subsequent pages to refine listings further. You may also use category links to refine the results.
Review Item Listings
Review item listings on eBay by clicking on the name or image of an item. Check the price of the rack and include delivery charges into your estimate of the total cost. It is also important to verify the payment methods accepted by the seller to ensure a smooth transaction. Read the full description of the item and compare it with the photos provided by the seller to understand the specific roof rack being sold.
Seller Feedback
Sellers on eBay have a feedback rating that reflects the satisfaction of their customers. This information can be found in item listings along with the seller's number of completed transactions. These two pieces of information can be used to assess the reliability and level of experience of a seller on the site. If you would like additional details, click on the seller's name. Full profiles contain comments left by past buyers along with ratings on individual aspects of the seller's performance. Leave your own feedback once you have obtained and fitted the roof rack to inform the eBay marketplace about your experience.
Conclusion
A roof rack for a Volkswagen Golf can increase the car's versatility. Firstly, identify the specific model and year of the Volkswagen Golf. Then decide which type of roof rack is the most appropriate to use. Fixpoint, rain gutter, and roof rail racks may all be available for a Golf.
Choose a carrying system for the roof rack to make it easier to transport certain items safely. There are systems for carrying cargo holders, bicycles, kayaks, and skis. In many cases, carrying systems for a particular item can be designed in more than one style. Also, consider the manufacturer of the roof rack and carrying system. Products from Volkswagen are available, as well as a number of compatible parts from other manufacturers. In order to ensure compatibility, choose racks and carrying systems from the same brand.
eBay has a range of listings for roof racks for Volkswagen Golfs. The high number of roof racks available makes it easy to find the right model of any Golf, so choose the product that increases the storage ability and performance of the car.