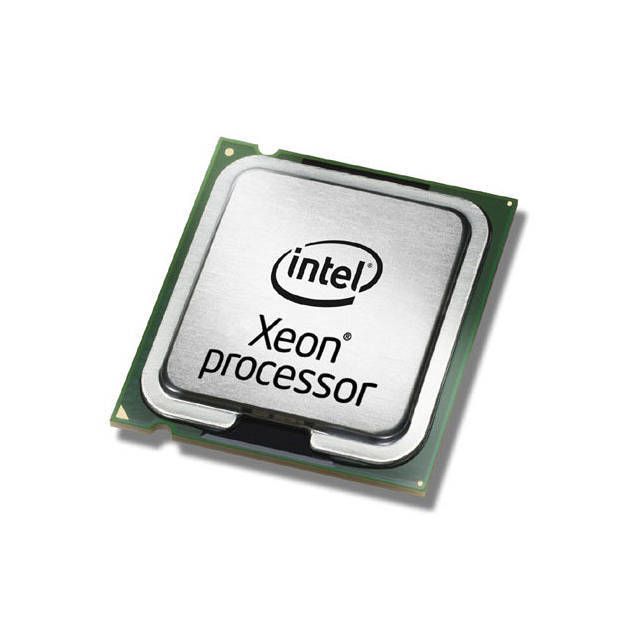 Buying a used CPU or processer can be a great way to upgrade the speed and efficiency of a computer without having to spend lots of money buying a completely new computer or laptop. The CPU works as the brains of a computer, processing information and executing commands from the operating system and other software.
Used CPU or processors can be purchased from computer reseller stores, various pawn shops, and online sites. eBay is one online site where buyers can easily search for their perfect used CPU or processor at a competitive price. The benefit of eBay is that it offers buyers items for sale from reputable sellers located all over the United Kingdom.
To ensure consumers make a wise purchase decision, they should have some knowledge of what a CPU is, the benefits of buying a used processor, the important factors to consider when looking at which used processor to purchase, and understand how to install their used processor once they have purchased it.
About CPU or Processors
A CPU is a central processing unit. It is the central hub, or brains, of a computer. It interprets and executes the commands the computer's hardware and software sends to it. The CPU is also commonly referred to as the processor. A CPU sits on a motherboard, and it is important to note that motherboards only support certain types of CPUs.
Older computers required a circuit board. However, with the development of the microprocessor, a computer CPU can be small in size even though it offers more processing power. With continual advancements in technology, processors are continually being developed and improved upon. Intel and AMD are two major companies that manufacture CPUs. They are continually introducing new and improved processors to the market almost every year.
CPUs are relatively easy to install into the motherboard of a computer. They simply connect into place using a range of different socket configurations. When buying a used CPU or processor, always check that the socket on the motherboard is compatible with the processor connections.
The Benefits of Buying a Used CPU or Processor
Many people choose to upgrade their CPU or processor for various reasons. Usually, they want their computer to run faster and more efficiently. Instead of paying for an entirely new computer, upgrading the processor is a far less expensive option. The greatest benefit to buying used is the significantly lower price in comparison to new. For consumers who may not want to purchase a used CPU, they always have the option of buying a manufacturer refurbished processor or a seller refurbished processor.
What to Consider When Buying a Used CPU or Processor
Although a used CPU or processor is easy to install, there are some important considerations to think about in order to purchase a processor that is compatible with the motherboard it is to be installed onto, as well as ensuring it offers the right speed, ability, and quality that is needed. When looking at buying any used processor, consumers should consider its brand, its series, the number of cores it has, and its clock speed.
CPU or Processor Brand
A few manufacturers make separate CPUs that can be inserted as upgrades to a computer, although there are two predominant brands that make up a significant portion of the marketplace. Intel CPUs come with a wide range of socket formats, while AMD CPUs are available in three different formats. The following table provides a list of the common socket formats for computers from the various manufacturers.
| Brand | Socket Code | Description |
| --- | --- | --- |
| | LGA775, LGA1155, LGA1156, LGA1366 | LGA775 in process of being phased out; LGA1155 introduced to replace LGA1156; LGA1366 used for high-end processors |
| | AM2, AM2+, AM3 | AMD2+ is improved version on AMD2 socket; AMD3 socket used for high-end AMD processors |
Consumers should note that not all processors are compatible with each type of socket. Some sockets are backwards compatible, while many are not. Before making any final purchase decision, be sure that the processor is compatible with the computer it is to be installed in.
CPU or Processor Series
Computer manufacturers continually update and improve their processors as technology improves and develops. Processors are usually described by their series, and each new series released is given a new name to identify it from its predecessors. Intel makes Pentium, Celeron, and Core processors. AMD make Sempron and Athlon processors. Within these processor groups are different upgrades, and each upgrade offers faster, more efficient processing of information.
Number of Cores the CPU or Processor Has
The number of cores a used CPU or processor has can affect its speed, efficiency, and performance. The more cores it has, the faster it can process information. A processor with more than one core has greater ability and enhancement than a processor with a single core. For example a dual core processor is twice as effective as a single core processor. Older computers have single core or dual core processors, while more advanced, powerful computers often come with 4 core, 6 core, or 8 core processors.
CPU or Processor Clock Speed
The clock speed of a CPU or processor is the speed at which it processes and executes commands. A computer's internal clock regulates the rate at which information is processed. A faster clock speed means the processor is able to execute commands faster. Clock speed is measured in hertz (Hz) and is described in megahertz or gigahertz. The greater the Hz of a processor, the faster it can execute commands. CPUs range from 1.0 GHz to more than 3.5 GHz. Naturally, the greater the GHz, the more expensive the processor is likely to be.
Overclocking a CPU is possible. This means that the user runs the CPU at a clock speed rate higher than what is specified by the manufacturer. Gaming enthusiasts sometimes overclock their CPU to get more speed and greater performance out of the processor. If choosing to overclock a CPU, the user needs to ensure they know what they are doing and ensure the CPU does not overheat.
How to Install a Used CPU or Processor
Once a compatible processor has been purchased, consumers should back up their hard drive so as to not lose any data. With the computer unplugged, and the case opened, the heat sink and fan need to be removed in order to get access to the old processor. Lifting the old processor out and up should remove it from its position. Place the updated used processor in and down into position. The heat sink and cooling fan is then replaced before returning the computer's cover into place.
Once in place, simply plug the computer into the power outlet and turn it on. The computer's instruction manual can guide a consumer in entering the required and relevant information, such as the basic input and output system information into the computer in order for it to recognise and read the updated CPU.
How to Buy a Used CPU or Processor on eBay
To find a used CPU or processor on eBay, you simply type "used CPU processor" into the search bar at the top of any eBay page. This provides you with a general idea of what types of processors are available. If you want to search for a specific type of CPU, such as a used Intel Core 2 Duo processor or a used single core AMD Athlon 64 processor, you just type this into the search bar. eBay also enables you to search using various sub-category options. These include searching via processor brand, series, number of cores, socket type, clock speed, or even by price range.
If you are new to eBay or are a regular eBay buyer, you can take advantage of their useful community resources. Here you can find helpful discussion boards, special interest groups, an answer centre, a feedback forum, and various videos designed to help you utilise eBay to its fullest potential. Be sure to read up on eBay's community values so you can adhere to these, whether you are buying, selling, or connecting with other eBay members.
Conclusion
At the heart of any computer or laptop is the CPU, the central processing unit. This unit is what directly affects how fast and efficiently a computer processes, interprets, and executes information and commands. When looking to purchase a used processor, there are a few things to consider, such as its brand and compatibility with the current computer or laptop, the processor's series, how many cores it has, and its clock speed. Because used processors are relatively easy to install, choosing to go with a used process can save consumers a lot of money. Once the updated processor is correctly installed, the computer should run faster and more efficiently, all at a fraction of the cost of replacing the whole computer.
eBay is a great place for consumers to purchase their used CPU or processor. With simple search methods, useful shopping tools, and helpful resources, consumers can search through the available listings from reputable sellers located all across the United Kingdom. eBay is designed to help buyers find their desired used CPU at a competitive price.