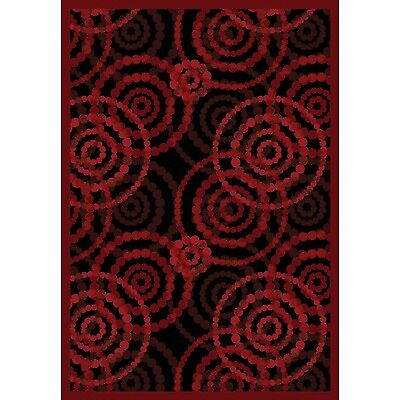 Buying carpet is generally involves an expensive financial outlay, especially when one has to buy significant quantities of carpet to cover a large room or an entire home. When looking to save money and stick to a tight budget, one may like to consider buying a used carpet which is either a rug or a piece of carpet cut to size. When looking at used carpets, buyers should consider how and where they plan to use the material, identifying how much carpet is required. Setting a budget helps buyers identify what type of carpet material they can afford.
There are many different places one can find a used carpet for sale, from home decorating stores and second-hand stores to private sale listings as well as online retailers. eBay is an online auction site where one can find a large selection of used carpet and rugs. By utilising the power of this website, buyers are able to find their desired pieces of used carpet at competitive prices.
The Benefits of a Used Carpet
Carpet can be very expensive to buy, and there are many reasons why a buyer may choose to buy a used carpet instead of a new carpet. Carpets are removed and replaced for many reasons, especially within large office buildings and commercial premises. It may be that the carpet in the entranceway or hallway has worn or has suffered stains that cannot be removed, or a building may be redecorated, making way for new carpets. In these instances, instead of sending large rolls of good used carpet to the landfill, the businesses choose to sell them as used carpets.
Choosing a used carpet or rug over new carpet not only saves the buyer money, but it also helps the seller to dispose of the material. Reusing carpet is good for the environment as it helps to reduce wastage.
Decide How and Where the Used Carpet is to be Used
The type, size, condition, and price of the used carpet depends on how and where it is intended to be used. Small cuts of used carpet are ideal for little jobs such as making a scratching pole for the cat, placing a cut of carpet in the garage to capture oil drips from a car, moving furniture, or for lining the dog kennel. Used carpet or rugs for these types of purposes need not be large or in great condition, and they should be very inexpensive.
A piece of used carpet to line the games room or the storage room needs to be in good condition, but one may choose carpet that is of lesser quality. If a carpet is to be used in a living room or bedroom, then it needs to be in good condition and of acceptable quality in order to provide adequate warmth, comfort, and sound absorption.
When looking to buy expensive carpets or rugs, many buyers opt for something that is second-hand. New carpet that is 100 percent wool can be costly to buy. However, used 100 per cent wool carpet can cost significantly less. Often, buyers are able to buy top quality used carpets and have them reconditioned. Buyers choosing to do this should factor in the cost of purchasing the used carpet as well as the cost of having it reconditioned.
The market for used Persian rugs is large. However, buyers should note that, the older a Persian rug, the more expensive it is likely to be.
Identify the Amount of Used Carpet Needed
It is important to identify the amount of used carpet needed before selecting a particular type of carpet. Measure the amount required carefully, especially if covering a regularly used room in the home. It is often almost impossible to find used carpet that matches current or new carpet, even when it is from the same brand and is labelled as the same colour. Buyers should be aware that colour shades vary between manufactured batches of carpet.
Identify the Budget for Used Carpet
Many individuals buy used carpets or rugs to save money. It is recommended that one has a set budget in mind before heading out to look for a used carpet. A buyer's budget usually determines the type and quality of carpet purchased. Naturally, top quality carpet and rug brands, such as Axminster, Ulster, and Woodward Grosvenor are more expensive. The type of material also affects the cost of used carpet.
Materials in Carpets
There are several choices when it comes to the materials that carpets are made of. The materials range in quality, durability, and price. Common carpet materials include wool, acrylic, nylon, and polypropylene.
Wool
Used wool carpets are among the more expensive carpets. Wool offers superior comfort, warmth, durability, and quality. Its fibres are tightly packed, and it offers natural stain and dirt resistance. Used wool carpets are ideal for use throughout a home.
Acrylic
Acrylic carpet is commonly used for commercial and office premises. It is a synthetic fibre that is similar in feel, durability, and quality to wool. However, it is less expensive than wool. Used acrylic carpets and rugs are a popular choice for furnishing a home or office. This type of carpet offers great stain resistance, is easy to clean and maintain, and holds low static properties. It is also less likely to fade in sunlight.
Nylon
Nylon is another commonly used carpet material. Used nylon carpets and rugs offer good value for money. They are durable and hard-wearing, with strong fibres that make them ideal for high traffic areas. Nylon carpets are easy to maintain and offer stain resistance and non-allergenic properties.
Polypropylene
Polypropylene carpets, often referred to as Olefin, are an inexpensive choice of carpet material. Used polypropylene carpets and rugs offer good value for money. Originally designed for use outdoors, these carpets are considered to be moisture resistant, mildew resistant, and durable. Polypropylene is ideal for high traffic areas where durability is a must.
Shopping for a Used Carpet
The type, size, and condition of the used carpet one requires may determine where one can shop for the carpet. Select carpet and home decorating stores often have selections of used carpet in good condition. Carpet installation specialists sometimes have a selection of used carpets for sale, although these may need to be reconditioned. Individuals doing home renovations often sell their used carpets at low prices, as it saves them having to pay for someone to take their old carpets away.
Local newspapers often indicate private listings of smaller amounts of used carpets for sale. Alternatively, prospective buyers may choose to shop for used carpets online. There are numerous online sites that specialise in selling good quality used carpets and rugs at reasonable prices. These sites often sell used carpets that are in good condition, and the carpets may be available in larger quantities.
Finding a Used Carpet on eBay
To search for a used carpet on eBay, you simply need to type "used carpet" into the search bar on eBay's home page. By typing this search phrase in, you get access to a long list of the used carpet items available for sale on the website. You may choose to refine this search to something more specific. To do this, you may enter a more specific phrase such as "used Persian carpet" in the search bar. Alternatively, you may choose to use the search category options and find used carpets by type, style, condition, price range, size, colour, or brand.
To enable buyers to utilise eBay to its fullest potential, the website offers useful shopping tools. By using eBay's desktop and mobile tools, a buyer never has to miss out on that great deal. Buyers can stay connected to eBay with the latest mobile applications for smartphones and other mobile devices. eBay's desktop extensions are available for Microsoft Internet Explorer, Google Chrome, Mozilla Firefox, or Apple Safari users.
Conclusion
Carpet is a flooring material that is commonly used in homes, offices, retail, and commercial premises all over the world. Carpet helps to insulate a room for warmth and sound control. It provides comfort for those living in or using the environment, helps to cushion falls, adds beauty and style to a room, and protect areas with high foot traffic. Deciding how and where the carpet is to be used helps a prospective buyer identify the type of carpet he or she should look for. A buyer's budget typically dictates the choice of material, such as wool, acrylic, nylon, or polypropylene, in the carpet purchased.
The amount and quality of the used carpet one is looking for often determines where one can find it. Used carpet or rugs may be purchased at home decorating stores, specialty carpet stores, and second-hand stores. However, the large catalogue on eBay enables buyers to access a wide choice in used carpets at competitive prices. With its many easy-to-use functionalities, the website makes it relatively easy for a potential buyer to locate the used carpet that can enhance the look of his or her living space.