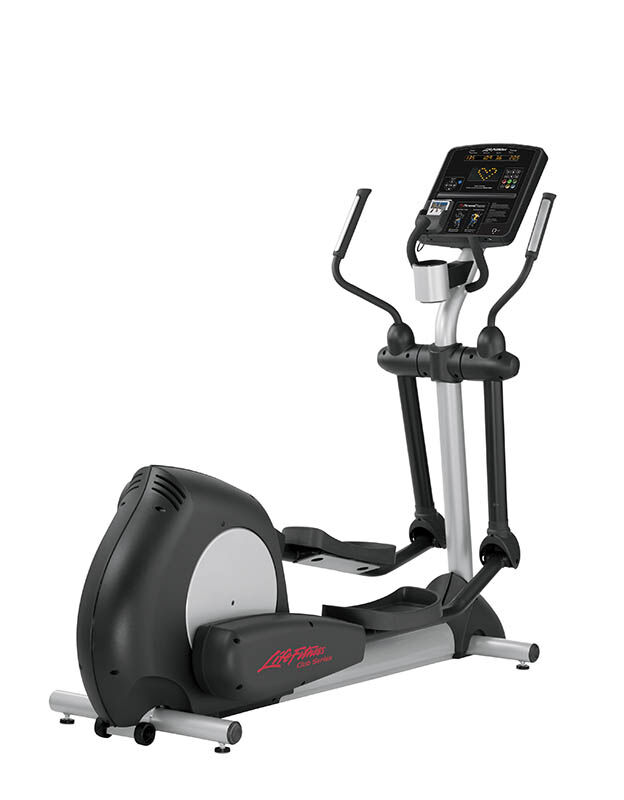 The impact of high-intensity workouts on joints, bones, and muscles was not discovered until medical technology merged with fitness programmes during the 1990s. As a result, the first elliptical trainers entered the fitness market during that decade. Initially powered by user-generated motion, elliptical cross-trainers began to evolve into machines that operated on wired electrical power. The impetus behind the development of elliptical cross-trainers came from a man who filmed his daughter jogging on a country road. His vision was to mimic the exact motion of his daughter's legs moving and translate that motion to a cardiovascular fitness machine. The result has been two decades of constantly changing elliptical cross-trainer technology.
The evolution of elliptical cross-trainers has increased the variety of available fitness equipment and the number of possible retail outlets where it can be purchased. Fitness buffs can find a wide variety of elliptical cross-trainers online at eBay. The key is to perform extensive research and list the desired elliptical cross-trainer features before searching online. Consumers should gain an overview of elliptical cross-trainers before learning about the benefits, components, and prominent features that differentiate elliptical cross-trainer models.
What Is an Elliptical Cross-Trainer?
People who want to alleviate joint, bone, and muscle pressure during workouts often turn to stationary elliptical cross-trainers. The exercise machines can simulate jogging, running, or stair climbing . Prevalent in health clubs and fitness centres, elliptical cross-trainers feature footpads that allow users to stand during exercises. To provide stability, most elliptical cross-trainers possess some type of handles. Because of the low physical impact, this type of fitness machine is perfect for people who have suffered arm or leg injuries. Users can vary the level of resistance to match the level of their cardiovascular workouts. Elliptical cross-trainers sold on eBay can utilise user-generated power or connect to an electrical energy source.
Health Benefits of an Elliptical Cross-Trainer
Most types of exercise equipment found on eBay provide limited health benefits by concentrating on one or two areas of the body. Exercise bikes are a good example of a uni-benefit exercise equipment. Exercisers should consider equipment that addresses multiple body areas and enhances the cardiovascular system. Elliptical cross-trainers address the most comprehensive list of health benefits, as demonstrated in the following table.
| Health Benefit | Description |
| --- | --- |
| Bone density | Weight bearing exercises stabilise and strengthen bone density |
| Elliptical motion | Creates a lower impact workout than workouts performed without the machine |
| Walking simulation | Elliptical motion is similar to walking, and thus, easier to sustain |
| Handles | Work upper body muscles that are often neglected during other machine exercises |
| Cardiovascular | Myriad health studies confirm elliptical cross-trainers provide the best cardiovascular workout |
| Multiple uses | Elliptical cross-trainers allow users to switch exercises during workouts |
The non-jarring impact and weight bearing benefits make elliptical cross-trainers sold on eBay the preferred machine for most certified fitness trainers. No other type of fitness equipment meets more fitness needs. In addition to the numerous health benefits, eBay elliptical cross-trainers run on a simple mechanical system that requires fewer parts to replace than other types of exercise equipment.
Elliptical Cross-Trainer Components
Mechanical simplicity is another reason why elliptical cross-trainers are not only favourites of fitness trainers, but also the preferred exercise equipment for home exercisers. However, users should familiarise themselves with a few of the basic parts that ensure smooth operation and elliptical cross-trainer longevity.
Ball Bearings
Any research conducted into elliptical cross-trainers sold on eBay should lead consumers to prefer ball bearings at the pivot points over bushings. Elliptical cross-trainers that operate on ball bearings provide more reliability and tend to break down less frequently than bushings. Moreover, it is important to know the difference between standard and sealed ball bearings. Standard ball bearings require greasing because of their susceptibility to dirt and other particles. Because they are protected from air and foreign particles, sealed ball bearings do not require lubrication.
Brakes
Cheaper elliptical cross-trainers operate on magnetic brake resistance, which is not as reliable as electromagnetic brake resistance. Since the resistance is electronic, and hence, does not have any moving parts that break down, elliptical cross-trainer manufacturers increasingly utilise this technology for brakes. New technology has created a few commercial-grade elliptical cross-trainers that operate on self-generating induction brakes that do not require electrical power.
Foot Pedals
Choosing a foot pedal for an elliptical cross-trainer sold on eBay represents an important factor that determines both the comfort and efficiency levels of workouts. Many fitness trainers recommend articulating foot pedals because of the comfort that they provide to users. Articulating foot pedals provide a flat surface that takes the pressure off of the balls of the feet and distributes the pressure throughout the length of the feet. Too much pressure exerted on the balls of feet can result in numbness. Users can add padding to the elliptical cross-trainers they currently own to mitigate foot pressure.
Frame
No other elliptical cross-trainer component influences durability more than the frame. While they cost less and are more portable, small, lightweight elliptical cross-trainer frames tend to malfunction more than larger models. Manufacturers do not construct smaller models to withstand the rigours of high-intensity workouts. Therefore, search for an eBay-listed elliptical cross-trainer that has a frame constructed with high-quality steel instead of cheaper, but less durable, aluminium. Strong steel frames are more likely to support taller, heavier users.
Features to Consider Before Buying an Elliptical Cross-Trainer
Consumers can find a wide variety of elliptical cross-trainer features on eBay. While some features increase the cost of elliptical cross-trainers, the performance of the cross-trainers is typically enhanced. Fitness trainers suggest creating an elliptical cross-trainer features list, and then ranking the features in order of most desired. Depending on the ranked list, consumers can have some, or all, of the following prominent elliptical cross-trainer features.
Heart Rate Sensor
As a recent innovation, heart rate sensors eliminate the guesswork that goes into calculating heart rates. Measuring the heart rate is important because it reduces the chances of over-exertion that can cause cardiovascular health problems. Manufacturers build heart sensors into one of the elliptical cross-trainer handles. Older models possess wired heart sensors, but wireless technology has rendered wired heart sensors obsolete.
LCD Consoles
After noticing how popular heart sensors were to elliptical cross-trainer users, manufacturers began building LCD consoles to present additional health-related information. While there is not an LCD console standard, most consoles display calories burned, heart rate, and how many steps have been taken. Since many exercisers develop fitness goals, an LCD console is an indispensable feature of elliptical cross-trainers sold on eBay.
Adjustable Pedals
The manufacturing trend has been to construct elliptical cross-trainers that include adjustable pedals and uprights. This feature is especially relevant for more than one elliptical cross-trainer machine user, which is why users see this feature on every health club elliptical cross-trainer. Adjustable pedals prevent users from incurring muscle strains, since the machine moves in unison with body motion.
Adjustable Ramp
An adjustable ramp allows users to train at a low-stress level, and then slowly work towards more difficult positions. Increasing the ramp on an elliptical cross-trainer and adding magnetic resistance increases workout difficulty. Exercising on a steeper ramp burns more calories and increases the heart rate.
Built-in Programmes
Built-in workout programmes changed the dynamic between fitness trainers and exercisers. The programmes allow exercisers to cater their workouts to their needs. Some exercisers want to lose weight, while other exercisers prefer interval training to enhance cardiovascular capabilities. The number of exercise programmes varies depending on the elliptical cross-trainer model. Newer models sold on eBay allow exercisers to customise their workouts.
Buying an Elliptical Cross-Trainer on eBay
You can find almost new elliptical cross-trainers on eBay at discounted prices. While the machine may have been removed from its packaging, it has never been used. The reasons eBay sellers offer discounted, virtually new elliptical cross-trainers range from buying the wrong model to losing interest in a personal fitness programme. To find such elliptical cross-trainers, type "new elliptical cross-trainer" into eBay's powerful search engine. Then, peruse the search results to find a seller who offers an unused machine at a price that is lower than a fitness equipment shop's retail price. You can also narrow your search results by adding features to your search criteria. For instance, type "magnetic resistance elliptical cross-trainer" to reduce the number of search results. You can also shop on eBay by brand names, such as "Reebok elliptical cross-trainers".
Consider buying an elliptical cross-trainer from one of eBay's Top-Rated Sellers. These sellers have established reputations for selling products that perform without hitches and possess durability. Look for an electronic ribbon that eBay places next to top-rated seller product photographs. Once a top-rated seller piques your interest, visit the seller's product page to review customer feedback. Look for top-rated sellers who have compiled positive feedback over the past year, preferably for selling fitness equipment.
Conclusion
A renewed interest in maintaining healthy bodies has led to an increase in fitness centre and health club memberships. The purpose behind joining a health club is to dedicate time every week to improving strength and cardiovascular prowess; however, not many exercises can accomplish both fitness goals at the same time. However, elliptical cross-trainers can strengthen joints, bones, and muscles, as well as further develop cardiovascular systems. The best facet of these machines is that exercisers do not need to join a gym to enjoy the health benefits.
Myriad eBay sellers offer elliptical cross-trainers for people who are interested in setting up a home gym. Before deciding on an eBay seller, consumers should learn about elliptical cross-trainer components, such as ball bearings, foot pedals, brakes, and frames. The frame comprises the most integral component, since the metals used to construct the frame directly impact the machine's longevity. After learning about elliptical cross-trainer components, exercisers must then decide on a number of features that include heart sensors, adjustable pedals, LCD consoles, and built-in exercise programmes. The final task before searching on eBay is to list and rank the features in order of personal preference.