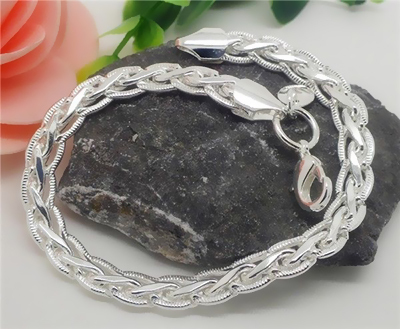 Jewellery can make the perfect finishing touch to any outfit and help it look completely unique. Silver link bracelets make a beautiful complement to many styles, from the delicate look of chain link bracelets and personalised aspect of silver link charm bracelets to bolder, heavier multi-link bracelets. Keeping these bracelets, designer or standard, clean without damaging the silver is essential to preserving their beauty and integrity.
Silver Polish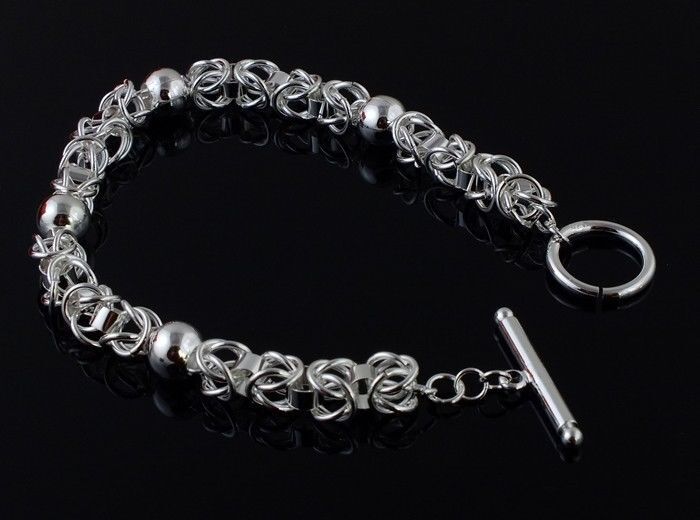 Silver is a delicate metal, particularly in its purest form, which makes careful cleaning and maintenance essential. Silver polish is often used to clean silverware and silver serving pieces, though it can also be used for cleaning silver jewellery. When cleaning a silver bracelet, apply only a very small amount. Using a damp sponge or cleaning cloth, gently rub the polish across the surface of the bracelet. Long, straight strokes in the same direction are ideal, as scrubbing or rubbing in a circular pattern can actually result in the removal of some of the silver. This is particularly hard on silver-plated items that only have a thin silver layer. Very delicate or intricate ladies silver bracelets may require the use of a small brush, such as a toothbrush, to distribute the polish into the detailed areas of the bracelet. After polishing, rinse the bracelet with warm water.
Buffer Cloth
Thoroughly clean high-quality pieces, such as Links of London bracelets, every few months to prevent the build-up of tarnish or damage from exposure to foods, body products, and other debris. In-between deep cleanings, however, maintain the shine with a cleaning cloth. These cloths gently buff away surface residue and grime to reveal brighter, shinier jewellery, and prevent spotting and discolouration.
Using Household Product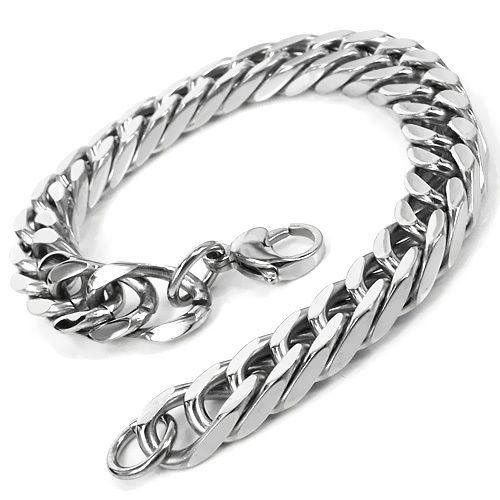 Many household products offer effective cleaning at a cost-saving price. Larger pieces, such as men's link bracelets can be more difficult to clean using polishing and buffing methods because of their size. For these pieces, line a bowl or dish with aluminium foil and add warm water and several scoops of table salt or washing soda. Mix until the crystals have dissolved completely, and then place the sterling silver bracelet on the foil. Allow to soak for several minutes, and then rinse the jewellery in warm water and dry for a brilliant shine. Another option is to pour several tablespoons of baking soda into a dish and place the bracelet on top. Pour white vinegar over the jewellery. Be aware that this will create a rapid bubbling reaction, so using a deep dish or placing it in a sink is recommended. When the bubbling has calmed, remove the jewellery and gently buff the baking soda paste onto the surface to remove the tarnish. Rinse well with warm water and dry carefully to prevent spotting.