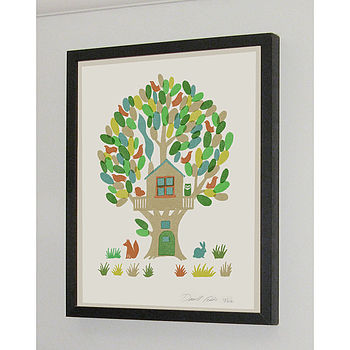 Prints are a popular art form, amongst both collectors looking for valuable, original works and those looking for a decorative reproduction. Limited edition prints can be more expensive than open edition prints, and can also be more difficult to obtain.
Limited edition prints are sometimes rare pieces, and can carry a high value as a collector's item. A range of limited edition prints are available on eBay, and there are a number of ways to determine the value of a piece.
Limited Edition Prints
Limited edition prints are popular among collectors looking for valuable works, and also as a way for artists to release their work.
Limited edition prints have a set limit on the number that can be produced, and are distinct from open edition prints,, which are often produced until the printing plate wears, or until demand for the print dwindles. This smaller number of produced prints often means the limited edition prints are significantly more expensive to purchase than open edition prints, and are more valuable. Limited edition prints are often signed and numbered by the artist, which helps to ensure authenticity. The number represents the number of the print in the production run. For example, a print numbered as '65/100' would be the 65th print in a production run of 100 prints. Due to the limited availability and higher price of limited edition prints, the value and authenticity of a piece is often considered to be an important aspect among collectors and sellers.
Age of the Piece
The age of a print can sometimes be a key determining factor in the value of a piece.
Antique pieces are often considered to be works which were made before the start of the Twentieth Century. Realism is perhaps the most prominent style of work from this time, with portrait and landscape work being popular. Antique pieces can often be among the most valuable types of print, due to the prominence of many antique artists, as well as the smaller available number of antique prints available.
Modern art refers to art made throughout the Twentieth Century, though specific dates for the period are often subject to academic debate. An increasing number of different types of print area available from this time, and newer art styles such as abstract and realism also rose to prominence during this time. Photographic imagery and new materials such as acrylic paint also began to appear during this time. Older works are often more valuable, though as in any era value can depend greatly on the artist who made the work.
Contemporary art is often used to refer to refer to that which was produced in the latter decades of the Twentieth Century, and up to the present day. A wide range of styles are available from this period, with realist, abstract and other style being popular. Photographic technology developed greatly in this period, and digital and printing developments have led to contemporary artists creating original digital works. The artist who created the piece is often one of the most important determining factors of value with work from this era.
Type of Print
A key indicator of the age of a piece is the type of print a work is. Older methods of printing will often indicate an older piece, while digital prints will suggest a contemporary print. There are a few key types of print widely available.
The Artist
Perhaps the most important determinate of the value of a print is the artist. The work of more prominent artists will often be considerably more valuable than that of less widely recognised artists. The artist will often be discernible to those with in depth knowledge of their work, due to the style and technique displayed. An apparent indicator of the artist will be the signature on a signed work. This can also be a sign of authenticity, as it can be matched with other examples of the artist's signature. The artist can be of particular importance to value in more recent works.
Art Style
A key indicator of both the artist of the piece and the authenticity of the print can be the style of the art displayed. An artist will often have a style they most commonly used, as well as less obvious techniques which experts can use to determine the artist and authenticity.
Smaller details such as the use of colour and shape can be used to determine whether or not a piece is authentically by an artist, and can also be used to determine an artist, by aficionados and professionals. Many artists will be defined as abstract,, with much of their work falling under that classification. There are many abstract artists, and they can have highly unique interpretations of a style, and practices. Examples of styles which can sometimes be considered abstract include expressionism, which aims to distort reality to present emotional experience, and impressionism, which focuses on the interpretation of light and can have a hazy appearance. Realism covers many different artistic styles, and is perhaps the more traditional kind of art. Realist art is often directly related to physical reality, and the subject matter is readily apparent. Realism is the style most often used for still life paintings, and particularly for landscape and portrait works. Many older works will be of the realist style, as abstract work did not emerge until the Twentieth Century. Many artists will focus their work on one style, and though few will produce works of different styles, this is unusual.
Research a Piece
One of the most effective ways to determine a piece is to research around it.
Looking for a similar piece, such as a piece by the same artist or ideally a print from the same limited production run, can give a good idea on value, showing how much the piece has sold for.
Auction catalogues can be an invaluable guide to the value of a piece, as well as a useful source of information. There are also websites available which offer similar services, and site where art is sold can also be a good source of information.
In the case of pieces that may be particularly valuable, it can be a good idea to approach a professional third party to value a print.
Establishing the authenticity of a piece is also an important part of determining a print's value. The 'provenance' of a piece, documents containing the pieces condition, past owners and other key information, can be highly useful in this effort. However, not all prints, particularly older ones, may have a missing or incomplete provenance.
The signature and numbering of a signed limited edition print can also be an indicator of the authenticity, and can be checked against other prints in the production run.
Some collectors choose to have the authenticity of an original piece verified by a third party expert.
How to Buy a Signed Limited Edition Print on eBay
Limited edition prints are sometimes not as easy to obtain as open edition pieces, but a wide variety of prints by various artists featuring all kinds of styles and subject matters are available on eBay. The full listing of available prints can be found under the Prints section, under Art.. These can be found in the Collectables & Antiques section. The Auction and Buy it Now buying options are also available, offering flexibility in how a limited edition print can be purchased.
Key information, such as the artist, type and style of a print, will often be prominently displayed in the item listing, making it easy to quickly identify whether or not an item meets any specific requirements. Further information about an item is available on the item page, including information about the seller such as feedback ratings and item reviews, ensuring a purchase can be made with confidence. It is also possible here to ask the seller a question regarding the item.
If a specific print is desired, it may be easier and more effective to make use of the search function available at the top of every page. Searches can be made within specific categories, or to return results from the whole site. Further information on getting the most out of the search function can be found Search Tips page.
Conclusion
Limited edition prints, particularly older pieces, can be expensive and difficult to obtain, but remain a popular choice for many collectors. The value can be an important aspect of a piece, and there are many ways of determining that including the pieces age, artist and authenticity. A wide range of signed limited edition prints can be found on eBay.