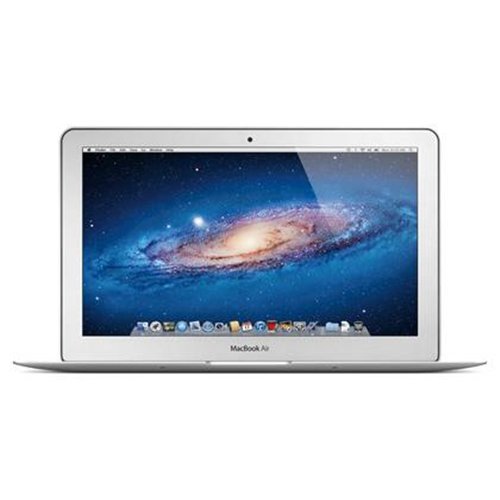 Apple laptops are very popular. The problem is that Apple laptops are quite expensive as a rule. For the better models, expect to pay over a thousand pounds. Fortunately, there are still some good buys to be found if one knows where to look. For instance, refurbished Apple laptops are significantly cheaper when compared to new devices.
To buy really cheap Apple laptops, it is necessary to look in places other than the official Apple website. One also needs to consider not only refurbished devices but used Apple laptops. For the best deals on cheap Apple laptops avoid traditional brick and mortar computer retailers because the prices are sure to be higher than those found online. As Apple users seek to upgrade, they often put their used machines up for sale online. Many of these devices are barely a year old and have incurred only minimal wear and tear. One of the best places to find cheap laptops, both used and refurbished, is on eBay. Before heading onto the eBay site, one should consider the various types of Apple laptops and what to look out for when assessing laptops listed for sale.
Consider the Types of Apple Laptops
There are many different types of Apple laptops available. For instance, you can buy laptops that were released some time ago, such as the MacBook, or you can buy the more recent versions, including the Apple MacBook Pro, the MacBook Pro with retina display, and the MacBook Air. The cheapest Apple laptops available are those that were released prior to 2009.
MacBook Air
The MacBook Air is a lightweight portable Mac notebook computer. These laptops were first released to the public in 2008. Available in two sizes: 29.46 cm and 33.78 cm, this laptop was extremely popular when first released, and was priced quite high. Today, there are many refurbished and pre-owned MacBook Air laptops available online. Online computer stores offer listings at affordable prices, but auction sites such as eBay generally have much better prices.
MacBook
One of the most popular types of Apple laptops, for educational as well as consumer use, has been the MacBook. In fact, this laptop was the highest selling laptop in Mac history. Three different models of this Apple laptop were released to the public prior to its being discontinued in 2011. There are now pre-owned and refurbished Apple MacBook laptop available from computer repair stores, as well as online sites such as eBay.
MacBook Pro
This type of Apple laptop has been available to the public since 2006, and has proved to be very popular. There have been three separate releases and updates of the MacBook Pro laptop since that time, with the most recent being 2012. Because of its huge popularity, this laptop has remained a top choice for devotees of the Apple laptop. Cheap, refurbished and pre-owned models of the MacBook Pro are available in traditional computer repair stores, from local Apple Stores, and from online sites such as eBay.
The MacBook Pro is available in a variety of sizes, and can be found at a range of prices points that are significantly lower when compared to the latest MacBook Pro laptops on the market.
| Type of Laptop | Size | Release Date |
| --- | --- | --- |
| MacBook Air | 28 cm, 33 cm | 2008 |
| MacBook | 33 cm | 2006 |
| MacBook Pro | 33 cm, 38 cm | 2006 |
Apple laptops are clearly the most expensive type of laptop to buy. No matter which type of Apple laptop one chooses, there are deals to be had especially when private sellers put their used Macs up for sale. The best deals are those for refurbished or pre-owned Apple laptops.
Understand the Ins and Outs of Refurbished Apple Laptops
Refurbished laptops are not necessarily defective laptops that have since been repaired. What often happens is that a lightly-used, fully-functioning laptop is traded in for the latest version. Therefore, buying a refurbished laptop does not equate to buying a defective computer.
When a laptop is traded in to Apple, it goes through an extensive cleaning process. The device is then re-equipped with original software and some components are upgraded. Each laptop is then tested for issues and then repackaged with new cables and a user's manual. The laptop is then stamped with a new serial number, and is ready to sell. These refurbished computers are in perfect condition, but are generally sold at much lower prices. Many computer stores refurbish laptops as well, and some even sell these refurbished laptops through their own online retail platforms. Each refurbished laptop is rigorously tested and reconditioned. A refurbished Apple laptop from an official Apple retailer or a traditional computer store can be a good buy.
Warranties for Refurbished Laptops
All Apple laptops refurbished by Apple come with a limited, one year warranty, and AppleCare, the online Apple technical support plan that is available for three years after the refurbished laptop is purchased. This is the same warranty that would apply to clearance, and brand-new Apple laptops.
Reliability of Refurbished or Pre-Owned Apple Laptops
Any new computer that fails is returned to Apple, or a repair shop if the computer is out of warranty, to be repaired. For those sent to Apple, once the laptop has been fixed, it is thoroughly tested and upgraded. These refurbished computers are then less likely to fail than many new laptops straight out of the factory. Some traditional computer or electronics shops that refurbish Apple laptops may provide limited warranties, too.
Go Online and Check Clearance Sales
There are a variety of online sites where cheap Apple laptops can be found, such as auction sites, computer tech sites, and online computer stores. Buyers often find that there there are good deals on refurbished laptops on eBay. In addition, official Apple retailers also offer reduced pricing on new, older model Apple laptops.
Clearance Sales for New Apple Laptops
Apple stores and official Apple retailers, as well as brick and mortar electronics and computer stores, regularly have clearance sales. At a clearance sale, the prices on older model, but never used computers, are slashed to clear the shelves to make way for the latest release. These computers are in-box Apple laptops that have never been sold, but are simply older or outdated models of current Apple laptops. Sometimes Apple laptops at clearance sales sell at 20 to 50 percent less than current prices.
Many times, if a store has a website that features deep discounts on pre-owned or refurbished Apple laptops, the physical location honours the online sale price at the time of the sale.
How to Find a Cheap Apple Laptop on eBay
When you are ready to start your search for a cheap Apple laptop on eBay, simply enter specific keywords into the search bar at the top of any page on eBay. For example, entering the keywords 'Apple MacBook' generates hundreds of listings for this type of laptop. You can narrow your search for specific features, based on the processor type, processor speed, and price, by choosing filters on the results page. You can also select filters related to the size of the hard drive. You sort the listings based on the condition of the laptops. Apple laptops are listed on eBay as new, manufacturer refurbished, seller refurbished, and used.
Think about contacting other eBay users if you have any questions about Apple laptops. Before making a final decision about the laptop you would like to buy, you should carefully read the posting to see whether there are any known issues with the laptop. Look at the pictures carefully as well to see if there are any obvious defects, such as scratches or dents that might warrant further explanations. If all looks well, be sure to check to see whether a refund or exchange policy is addressed. The last thing you want to do is pay for a laptop that may not work on arrival. Having a refund or exchange policy gives you the peace of mind you need. Remember that you can always ask questions of the seller by going to their member profile and clicking on the contact link.
Conclusion
Buying an Apple laptop can be quite expensive. This is because these computers are top-of-the-line technology, so knowing where to look for a cheap Apple laptop can save you time and money. One just needs to know where to look. This could include clearance sales for new-old stock, or refurbished and pre-owned laptop computers. Many of the older model Apple laptops can be found going for much less at online computer stores and auction sites like eBay. Be sure to do your homework, so as to educate yourself about what each type of Apple laptop can offer. For instance, what are the processing speeds? What RAM does the laptop have? How big is the hard drive? Is a warranty included with a refurbished laptop? Search for cheap Apple laptops at online sites that sell refurbished Apple laptops, such as the official Apple website, where good deals can be found, or at traditional computer stores that offer seasonal clearance sales.
There are many options available when looking for a cheap Apple laptop. Before considering any other options, look on eBay for great deals and a large selection of cheap Apple laptops. Their easy-to-use search platform allows you to compare features, prices, and sellers.