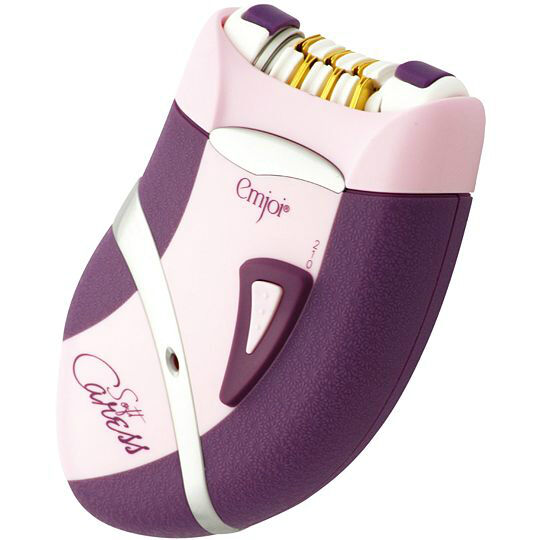 Epilation is a popular method of hair removal with both men and women. It removes hair by pulling it out from the root, leading to slower and softer regrowth, so it is perfect for areas such as legs and bikini line, where hair can often be coarser and require frequent removal. Most women will need to use their epilator every couple of weeks, making it a much more affordable and convenient choice than waxing, shaving or hair removal creams, which can often be messy and irritate sensitive skin.
But it is important to take good care of an epilator. New models will come with a 12 month (or extended) warranty, during which time any faults can be rectified by sending the epilator back to the manufacturer. After this time it is even more vital to look after the device, and replacement parts can be found easily on websites such as eBay.
What do Epilators do?
In order to understand why it is so important to maintain and clean an epilator, it is vital to know how they work. Whilst the original epilators (manufactured in the mid 1980s) were based on a coil system, the models of today use rotating metal plates which squeeze together to remove hair by the roots. These tweezers vary in number depending on the make and model of epilator purchased, but some of the most popular models are those which have as many as 72 tweezers, ideal for hair removal in larger areas.
The Importance of Maintaining Your Epilator
Epilators not only pull hairs out at the root, but they also gather grease, sweat and dirt from skin as they work, much as a razor does. Because they pull hair out from the root, is it vital to keep them clean to prevent the risk of infection or irritation. Epilators are fairly easy to clean and maintain, and wet and dry models can be washed under a running tap to remove most hairs. It is also important to check the power level of the epilator regularly. Over time rechargeable models could lose power and if this happens parts may need to be replaced. Replacement parts can be found easily on websites such as eBay for an affordable price.
Buying Accessories Online to Clean Your Epilator
In order to clean an epilator thoroughly, there are a number of items that are required. Most of these can be found easily online, on websites such as eBay, and can be purchased at the same time as the epilator for easy cleaning and maintenance.
| Item | Use |
| --- | --- |
| | Usually this comes with the epilator – it is a small stiff brush that is used to remove hairs from between the tweezers. |
| Toothbrush | If the brush which came with the epilator is lost, a small stiff paintbrush or old clean toothbrush can be used to similar effect. |
| Cotton wool balls or a clean cloth | Cotton wool balls are ideal to use for cleaning the tweezers of an epilator, but a clean cloth could also be used. These can be found at competitive prices on websites such as eBay. |
| Rubbing alcohol or facial cleanser | Cleanser or rubbing alcohol can be used on a cotton wool ball or cloth to thoroughly clean the tweezers – rubbing alcohol is a more hygienic option and will remove bacteria as well as cleaning the head. |
| Can of compressed air | This is great for removing stubborn hairs stuck in the tweezers – by using the straw attachment it is possible to reach every corner of the head. |
How to Clean Your Epilator
There are a number of steps you need to take when cleaning any epilator:
It is important to remove any hairs that are stuck in the epilator head on a regular basis. It makes sense to do this after each session of epilation, and the cleaning brush provided with the device is the best tool to get into the small spaces between the tweezers, removing hairs easily. If the brush is missing, an old clean toothbrush or small stiff paintbrush can be used.
To remove any stubborn hairs wedged between the tweezers, a can of compressed air is a wise investment. By using the straw attachment, even the most tricky to reach corners of the epilator head can be cleaned thoroughly. Compressed air can be found on eBay (often in the computing section, as it is used for cleaning keyboards and delicate equipment).
Soak a cotton pad, ball or clean cloth in rubbing alcohol or cleanser (rubbing alcohol is the best option) and thoroughly wipe the tweezers, ensuring that attention is paid to each surface.
Store the epilator in a clean place with the cap on – this prevents dust and dirt from contaminating the head.
Epilator Warranties
Most new epilators will come with a 12-month manufacturer's warranty as standard. Always check the product description of the epilator being purchased to ensure that a warranty is mentioned, and if in doubt double check – when purchasing on eBay most listings will detail this information. The manufacturer's warranty usually covers any damage to or defects with the epilator for 12 months from the date of purchase, and it is simply a case of sending the device back to the manufacturer for repair if it is not working or becomes damaged accidentally.
After the 12-month warranty period, it is the responsibility of the owner to deal with any faults or damage to the epilator. Whilst replacement parts such as epilator heads can often be bought directly from the manufacturer themselves, it is usually cheaper to buy them online – websites such as eBay usually have a range available to choose from.
Using Your Epilator as Intended
It is important to ensure that an epilator is used as intended – each model of epilator will come with a set of instructions that should be read by the purchaser before using. These instructions will tell the user how to utilise the device, as well as letting them know vital facts about usage of the epilator. For example, is the epilator a wet and dry model or can it only be used on dry skin? Instructions will also explain whether the epilator uses mains power or is cordless (rechargeable) and how long to charge it for. Many cordless models cannot be used whilst they are plugged in, and require several hours of charging for each use, which means it is important to plug in the epilator after each session to ensure it is ready for next time. By using the epilator as intended, damaging the device can be avoided.
Replacement Parts
Whilst it is possible to buy replacement epilator heads and parts direct from the manufacturer, it can often be cheaper to buy them online – websites such as eBay usually have a range in stock, and individual parts or faulty whole epilators sold for parts can be found. Whilst an epilator is under warranty, it is not normally recommended to try and fix or replace parts at home. The epilator should be packaged up and sent back to the manufacturer, who will fix or replace it and return it to the owner. Once out of the warranty period, epilator parts can be ordered online and replaced at home, such as the epilator head.
How to Buy Epilators on eBay
The easiest way to buy Epilators online is to explore eBay. Just visit eBay and go to the drop-down menu of categories, which you will find at the left-hand side of the page. Select Health and Beautyand this will open up a list of sub-categories. Go to Hair Removal and select Electrolysis and Epilators. From here you can type 'epilators' or the specific brand desired into the search bar at the top of the page.
It is easy to find a range of cleaning accessories for epilators on eBay, such as an epilator cleaning brush or cotton pads and rubbing alcohol for easy maintenance and cleaning of the device.
There are many different models of epilator to choose from, and searches can be narrowed using a certain term if looking for something specific. Just type the words related to the search, such as 'Wet and Dry Epilator' into the main search box. For further tips on how to search eBay, go to their Search Tips page.
Conclusion
Epilation is an affordable and easy method of hair removal which is convenient to use at home. Cheaper than waxing, shaving or electrolysis, it is possible to find epilators online, on websites such as eBay, at very reasonable prices.
Because epilators remove hair at the root, it is vital to keep them scrupulously clean and regular cleaning and maintenance of the device will ensure it works as it is intended and lasts for a long time. By cleaning the epilator after each use, using accessories easily available to buy online, easy and hygienic hair removal is achieved at every epilation session.
The risks of not cleaning an epilator include the device malfunctioning and requiring a replacement head or other repairs, as well as risking an infection in the hair follicle due to using a dirty epilator. By keeping the epilator clean and hair free after each use, and storing it with the protective cap on, these risks can be minimised.