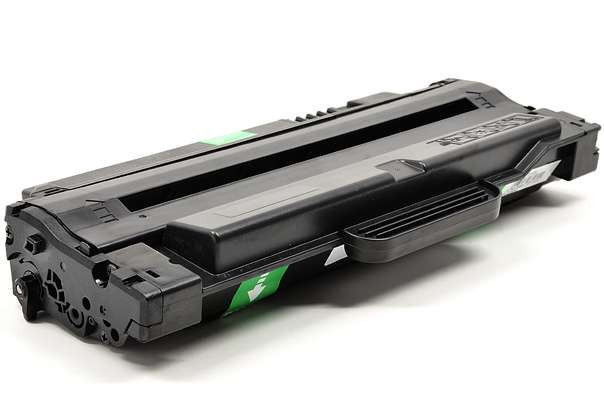 Using laser printers is extremely convenient, as it can result in substantial savings when compared to the expenses associated with inkjet printers. The downside is that toner cartridges can be expensive, even when the overall cost per printed page is significantly lower. One way to reduce the costs of laser printing is to recycle toner cartridges. There are many ways to either reuse Samsung toner cartridges or dispose of them properly. Samsung itself has a system in place to help users handle empty toner cartridges properly, as they are a hazard for the environment. If you own a Samsung printer,, you can greatly benefit from learning about all the available options for the recycling of Samsung toner cartridges.
Refill and Reuse
If you choose to refill your toner cartridges, you do not have the problem of disposing them, and you are saving money at the same time. Refilling cartridges can be very convenient for your budget, while it also diminishes your carbon footprint. The most important aspect of this option has to do with the quality of the toner. Therefore, it is important to select a trustworthy vendor, as poor-quality toner can do anything from producing low-quality prints to ruining your printer's mechanism.
DIY Samsung Toner Cartridge Refills
The market also offers ready-to-use toner refill kits.. To refill Samsung toner cartridges, you must use the "unplug and pour" method. To do this, simply remove the cartridge's plastic plug using pliers or a screwdriver and pour in the toner.. If you find there is a leak, you can fix the problem using Tipp-Ex or melted wax. Finally, shake the refilled cartridge before use.
Donate or Return to a Collection Point
If you are not interested in taking the risk of refilling, you can check if your particular type of cartridge is in demand at Cartridges4Charity, an organisation which raises funds for various charitable causes in the UK.
Alternatively, you can find a council amenity site that can take your used cartridges free of charge. You may also locate a collection box at a local store, where you can safely dispose of any type of printer cartridges,, including Samsung toner cartridges.
Samsung's STAR Programme
Samsung's STAR programme is a free service which caters to both individual consumers and businesses. The way it works is that the company covers postage expenses for people looking to dispose of used toner cartridges . Afterwards, it separates and reprocesses all of the usable materials present in Samsung cartridges,, including plastics, resins, and metals.
To use the STAR programme, you need to place your used toner cartridges in a box and close it using clear tape. Next, register on Samsung's STAR website and choose the "get a label" option. After filling out the required information, you receive a return label in your email. Print this label and paste it onto the side of the box, taking care to leave the bar code visible. As long as your package does not exceed the established maximum weight, it can be delivered to Samsung's processing facilities free of charge.
Tips for Using Samsung's Toner Recycling Programme
Disassembling used toner cartridges can be dangerous, as toner powder can become airborne and create allergic reactions. While the STAR programme offers no financial compensation, it is also free, and it is the most efficient way to dispose of Samsung toner cartridges.
The STAR programme has different shipment weight limitations in different countries, so it is important to check the company's website before returning your used cartridges. If your shipment exceeds the maximum weight, you can always ask for an additional label.
Samsung has sorting and processing plants in different countries, so do not be surprised if your label has a foreign address; wherever the facility may be located, Samsung covers the cost of mailing your cartridges.
How to Buy Samsung Toner Refill Kits on eBay
eBay is a great source of both toner cartridges and toner refill kits. You can find a variety of OEM Samsung toner cartridges,, aftermarket, and remanufactured cartridges by simply typing in a cartridge model number into the keyword search. Once you find a product that suits your needs, it is important to check the seller's reputation and make sure the cartridges or refill kits are compatible with your printer model.
There are many ways to recycle toner cartridges. Whether you choose to send them back to Samsung, refill them, donate them to a charity, or drop them off at a collection point, as long as they do not end up in a landfill, you are doing the right thing. Ebay offes a wide range off Samsung toner cartridges.