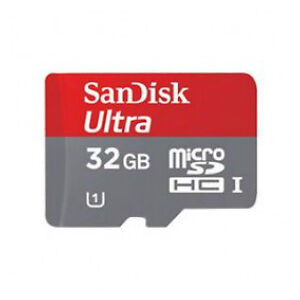 Mobile phones don't have a great deal of in-built memory, making memory cards extremely important for storing data. Modern phones are used for several different purposes beyond the traditional use of communicating via calls and texts. Nowadays, smart phones are used as music players, gaming consoles, cameras, and so on, and each of these functions requires storage. For example, when using the phones camera, each picture or video taken will need to be stored. Any music added to the phone will need to be stored for those who want to use their phone as a portable MP3 player. Many phones are also capable of downloading apps, and each of these will need to be stored on the phone. Without memory cards, therefore, people wouldn't be able to store much data on their phones, and this would detract a great deal from their uses.
About Mobile Phone Memory Cards
There are essentially two different sizes of memory cards used in mobile phones - mini SD, and micro SD. In terms of their capacity, these can either be SD standard, SDHC (Secure Digital High Capacity) or SDXC (Secure Digital Extendeded, or 'Xtra' Capacity. SD standard cards can reach 2 gigabtyes (GB) in size; SDHC cards are between 2 GBs and 32 GBs; and SDXC cards are between 32 GBs and 2 terabytes (TB). When looking for a memory cards for any phone, it will be important to consider how much memory capacity the card should have. For casual users, standard cards might well be enough. For those who use the phone regularly, and store a great deal of data on them, SDHC and SDXC cards will probably be more suitable. The higher the storage capacity, the higher price: as such, those looking to save money will want to ensure that they get a card that fits their personal needs.
Compatibility
When looking at any memory card, it is essential to confirm whether it is compatible with the phone itself. Some phones will be built to take mini SD cards, while others will be built to take micro SD cards. In addition, bear in mind that standard and SDHC cards come in both mini and micro size, while SDXC only comes in micro size. When it comes to transferring data onto a computer, some laptops will come with ports that take different memory card sizes. Others, however, may only work with larger SD cards and mini SD cards. For phones that only take micro SD cards, therefore, it may be important to get an adaptor. These can be used to port micro SD cards into larger connections. As such, micro SD cards can still be used to transfer data over to a laptop or desktop PC by using an adaptor.
About Generic Memory Cards
Generic memory cards are those that are made by third party manufacturers. In other words, they are imitations of official products made by official and original manufacturers. Consequently, they are made at a range of qualities and prices, but will invariably be cheaper than similar cards made by larger, more well known, manufacturers. These larger companies charge a premium because they are trusted, they guarantee high quality, and they generally come with warranties. Generic memory cards will vary in quality, and therefore it is important to ensure that sufficient research is done before choosing a retailer and product. Low quality cards will be prone to defects and problems that may lead to memory loss and other similar issues.
Benefits of Generic Memory Cards
Buying generic memory cards can be highly beneficial when certain things are done. These benefits will include:
Greater Choice
If memory cards were only made by official manufacturers, there wouldn't be too many to choose from. Third party manufacturers widen the product pool, giving the consumer more choice. While the quality of third party manufacturers memory cards may vary, with a little research it is easy to identify those that work well.
Lower Price
The most important benefit of generic memory cards is that they are cheaper than genuine ones. Anyone looking to save money should always consider unbranded cards first. However, be careful, as some manufacturers will use cheap materials and lower quality production methods to create their cards. Consequently, these will be more likely to run into problems like memory loss than high quality genuine products.
Compatible with Multiple Brands
Generic cards will be compatible with a variety of different brands, makes, and models. In general, most phones will either take mini or micro SD cards. As such, generic cards that are made to these specifications will operate with any phone with an appropriate port. Just make sure to check the specs before buying.
Saving Money with Generic Memory Cards
As mentioned, generic memory cards are cheaper than genuine ones, allowing any customer to save some money. While quality should always be the primary focus when buying a memory card, finding those that are both high quality and cheap will be hugely beneficial. Be aware, however, that many unbranded cards will come without warranties, although this will depend upon the manufacturer. In order to ensure that a memory card is high quality, a bit of research will be necessary. This will involve carefully reading product reviews to determine how well they are rated by previous users and customers. Most online retailers have ratings systems, usually based on star ratings with the additional option of more in-depth reviews for those customers with specific things to say. When searching for products, therefore, it is easy to quickly determine whether a particular cards is highly thought of or not. Reading reviews will help to flag up any potential problems that other users have suffered from in the past. As such, this allows the buyer to make a more informed decision before buying. The beauty of all of this is that it pushes up quality standards - products that are poorly reviewed will see fewer sales than those that are highly rated. As a result, this greater clarity and transparancy helps to ensure that shoppers get the high quality products that they deserve.
Buying Generic Memory Cards on eBay
eBay is the easiest place to find generic memory cards in a range of sizes and capacities to suit any phone. In order to find some suitable listings, start by clicking on the category marked Electronics & Technology on the homepage. Next, click on Mobile & Home Phones when the next series of categories loads up. Once again, more categories will load, so look for the one called Mobile Phone Accessories and click on it. Finally, a longer list of smaller categories will appear down the left of the page: click on Memory Cards and all of the listings for memory cards will load. Now it will be necessary to begin to narrow the search down: in particular, the search should be focused on finding generic cards, rather than those made by larger brands. To do this, look down the left of the page and search for the tab that says brand. The last box here should say Unbranded/Generic: click on this and only listings for generic cards will load. When this happens it will purely be a case of comparing the different listings to find the most appropriate ones. In particular, pay close attention to product descriptions and seller ratings - those that are rated poorly should be ignored. Alternatively, it will also be a good idea to use the search function at the top of the page. Just type in some relevant keywords and only listings with those words will appear. This is the quickest and easiest way of finding targeted results.
Conclusion
People who like to use their phones to listen to music, watch videos, download apps, take pictures, and so on, will want to make sure that they have a decent capacity memory card installed inside it. As these can get fairly pricey depending on their capacity, it may be a good idea to consider getting generic, rather than genuine cards. In order to do this, spend some time searching for appropriate listings on eBay by using the above steps. Compare products and sellers and be sure to only buy cards that have an appropriate capacity. Anything more will be a waste of money.