Overview of this Guide
This article is as an overview for you, the consumer, to understand what is required of a
hoverboard
to be safe. The article is split up into 5 sections. All five sections are crucial to the safety of your board, if you are going to skim through this guide be sure to view section 5 'Reputable Source'. This guide is not designed to scare you, or to stop you from buying a hoverboard. This guide is designed to inform you and help you buy a SAFE hoverboard. Hoverboards can be as safe as any electrical device around you. Knowing and understanding what makes an electrical device safe is critical.
1. Certification
Hoverboards should meet the required regulation of the country. CE certification is a requirement in the United Kingdom. CE certification shows that the device has passed various rigorous tests, however it is important to note that we have still come across hoverboards that claim CE certification, but in-fact contain low quality, poorly made parts that posses a huge risk. This is why it is essential to follow step 5.


2. Battery Pack
Hoverboards are powered by lithium ion batteries. This technology is not new, and therefore should not pose a huge risk. Lithium ion batteries are used in all phones, laptops, the latest electric cars and majority of rechargeable devices. The risk of lithium ion batteries is actually minimal when high quality battery cells are used and the device is used in a sensible fashion. The risk is high when cheap or counterfeit cells are used in place of genuine high quality cells. To avoid buying a hoverboard with incorrectly manufactured cells, that pose a high risk, choose to buy a hoverboard with SAMSUNG or LG cells (batteries).

IMPORTANT: SAMSUNG & LG batteries can be faked be sure to follow step 5 of this buying guide to prevent buying a hoverboard with fake battery cells.
3. Charger
The main body of the charger should be CE and UL2272 certified. The charger head of the plug should have BS-1363 certification. Many hoverboards that cause problems do not offer a plug with BS-1363 certification, it is essential that plugs have this certification for legal sale and use in the UK.

The Charger head should be CORRECTLY fused. We have noticed 90%+ hoverboards are not correctly fused. Here's why:

The fuse used should have the specification of 3A or 5A. A fuse with a spec higher than 5A will NOT protect your charger. In fact, if the charger experiences a surge of 6A+ the wire will most likely melt and create a fire BEFORE the fuse blows. Most independent sellers are ignorant of this fact. Once again, bee sure to follow step 5 to ensure you buy the highest quality hoverboard.


4. Build Quality
The other parts of the hoverboard are not as a big concern as the battery and charger in regards to safety. Such parts including the motherboards and motors, are more important in regards to the performance and usability of the hoverboard.

However, design flaws can cause lead to safety concerns. Although the majority of hoverboards look identical from the exterior, the interior can be a very different story. Some boards only use 1 motherboard (when they should be using 3 separate motherboards). Some motherboards have heat sinks that press against the battery, heating up the battery. Others contain poor quality components that lead to defects after a couple of uses. Of course, these are vague comments as we have not sampled the millions on hoverboards out there. To be sure your buying into a hoverboard with the good build quality follow step 5 of this buying guide.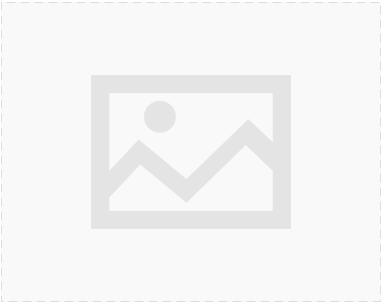 5. Reputable Source
Buying from a reputable source is key. A reputable source (99%) of the time will have points 1 to 4 mastered for you.
There's 1000's of listings on eBay boasting they are the best, so how can you know which one really is?
The seller should have an outside presence. An online shop and offer a direct phone line, this proves they are an established seller that will be selling high quality hoverboards.
We believe Rolab Hoverboards meet this category and we ensure we have 1-4 covered for you. Rolab hoverboards is an online store but also offer checkout through eBay for people that choose to use the eBay marketplace. We are an established seller of hoverboards, offer a full 1-year warranty and 24 hour delivery.
Click Here to view the eBay listing for the Rolab R1 Hoverboard

Our pricing is a little higher than the majority of hoverboards on eBay, however you are paying for what you get. The average price for hoverboards outside of eBay is £200 - £400 so the R1 hoverboards is actually a great price.
IMPORTANT: Beware of hoverboards below £200 on eBay.