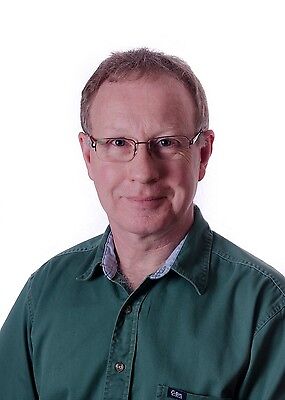 Add a caption
Mark Sherwen of Sherwen Electrical
Click to edit caption
Take the risk out of buying a refurbished Dyson
OK you have made the decision to save £100's by investing in a refurbished Dyson rather than buying a new machine, so what are the pitfalls? There are many to choose from at a wide range of prices so why not just buy the cheapest? Just as there are a wide range of prices there is also wide variation in the standard of refurbishment that has been carried out. Consider this for a moment, the seller has had to buy the machine, get it refurbished & tested, possibly replace some parts, pay for advertising including e-bay and PayPal fees, pay for packaging & postage and he has to make some profit otherwise it would not be worth doing. To minimise the sale price the seller has to save money somewhere and the only areas available are parts, packaging, testing and refurbishing. When considering a purchase ask the following questions:-
Has the machine been given a full strip down service, inspection and refurbishment? Look at the listing and the sellers website if they have one, does it show what has been done?
Who carried out the service, is it an experienced and identifiable person, do they provide back up service and repair, or are they just a seller?
Is it supplied with GENUINE Dyson tools? Copies are a lot cheaper than even used Dyson tools but there is a very good reason for this. If the seller does not state they are genuine Dyson then they are probably copies.
Is the machine electrically safe, has it been PAT tested? All used electrical goods sold by a business seller should be PAT tested to certify that they are electrically safe.
Have new filters been fitted, is a spare supplied?
Is it going to be well packaged so that it arrives safely? Some sellers still package in broken down bits of cardboard box or shrink wrap, this does not offer adequate protection.
Is there a warranty?
Can the seller provide feedback or better still testimonials?
Mark Sherwen
Sherwen Electrical
Dyson Service, Repair and Re-sales