Apple has always been a popular market leader when it comes to digital audio workstations, and their much anticipated and long awaited upgrade to Logic Pro X does not disappoint. However, before buying any type of digital audio workstation, it is important that buyers have an overall understanding of what Logic Pro X is like and how it works, including its setup and installation, its interface, and its special features.
Overview of Logic Pro X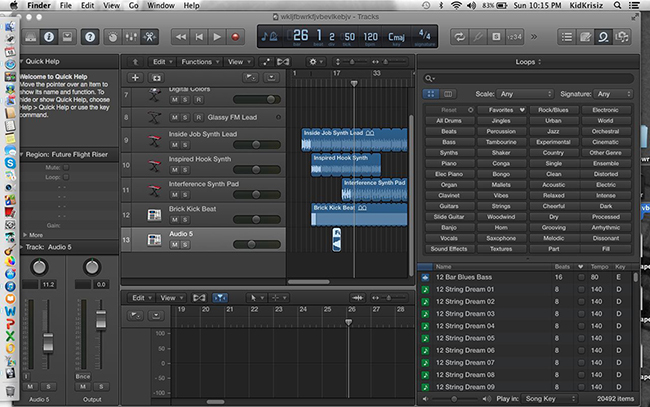 Overall, Logic Pro X is an ideal choice in digital audio workstation (DAW) software for keen Apple users. Whether familiar with previous versions, like Logic Pro 9, or new to the Apple Logic Pro family, Logic Pro X is packed full of features and offers great value for money. Of notable mention is its attractive, easy to use interface, suitable for both professional and amateur users, the new iPad integration application, and the available plug-ins.
Setup and Installation of Logic Pro X
When it comes to setup and installation of Logic Pro X, OS X 10.8 Mountain Lion is required. Back compatible with previous Logic versions as far back as Logic Pro 5, this latest DAW version is completely 64-bit, with no option to revert back to 32-bit mode. Logic Pro X is available through the App Store and the total download is around 37GB. With no hardware or software copy protection, the install is stored in the cloud should users require reinstallation of the software.
Logic Pro X Interface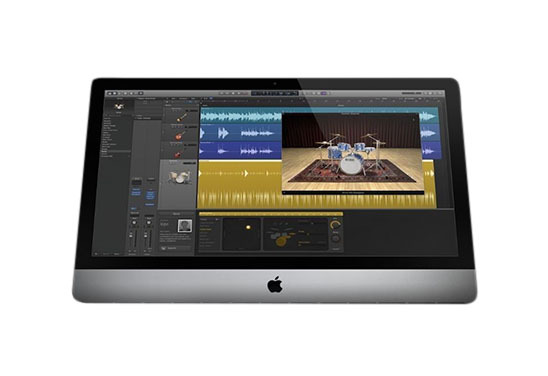 Reviewers and users agree that, as with most Apple software, Logic Pro X has an excellent interface, something that Apple has managed to improve upon very successfully. One of the best interfaces in any digital audio workstation, Logic Pro X has a dark, modern interface. The menu structure is full and easy to navigate, and many agree that only the best aspects of other Apple DAW software, including GarageBand, has been utilised here.
Logic Pro X Special Features
The drummer feature is very useful in the updated Logic Pro X. Its technical complexity offers everything for the professional audio editor, without being difficult to understand. The upgraded Arpeggiator offers a new MIDI effects plug-in system that is effectively improved upon. The new iPad integration application integrates seamlessly, working very responsively and effectively. Other notable special features to this new member of the Logic Pro family include the new Patches, Libraries, Flex Pitch feature, and updated and added instruments.