If you're looking to upgrade your Peugeot 206, there is nothing better than having what you want all in one place.
Below you will find our top 5 most favourite lighting upgrades. Give us a thumbs up if you found this guide useful!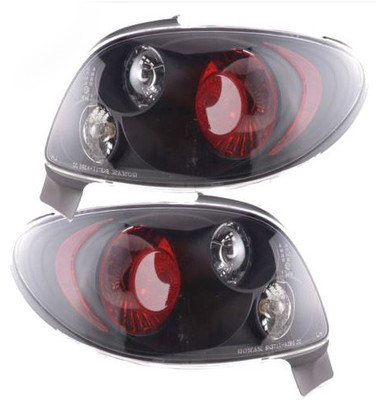 These lights have transformed hundreds of 206's.

Our lights come complete with bulb holders and indicator bulbs.

We've also included a picture of what they look like on the car.

For £39.95, you can't argue!
eBay item number 331225169576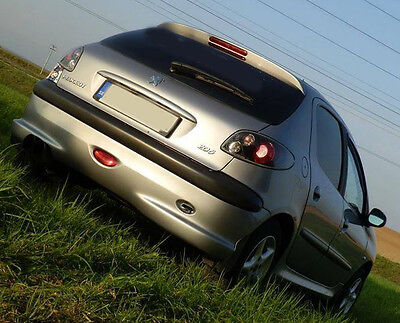 ---
Peugeot 206 3 & 5 Door Hatchback 98-06 Chrome Lexus Rear Lights
eBay item number 220993291465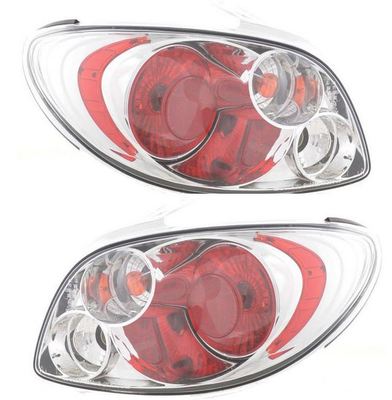 I would definitely recommend putting these on a silver or metallic blue car.

Just like the black lights that we do, these come complete with indicator bulbs and holders.

Our Lexus lights are plug and play and work off your cars Earth. No wiring is necessary.
---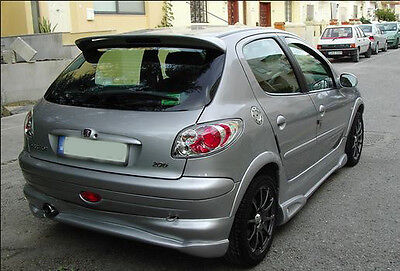 ---
Peugeot 206 Black LED Angel Eye Projector Head Lights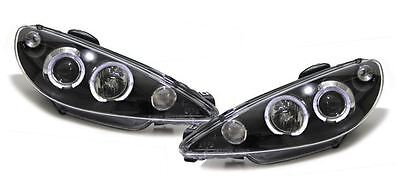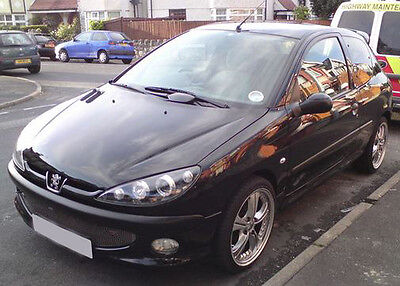 They have LED white lit rings, and are wired up into the sidelight wiring. The rest is plug and go!
We've got lights with vehicles that have H4 bulbs as standard and H1.

They come complete with headlight bulbs and you can transfer over your original electric levelling motor.

They look absolutely brilliant, and look great on nearly every vehicle colour.


eBay item numbers
361114502412 & 331147421608.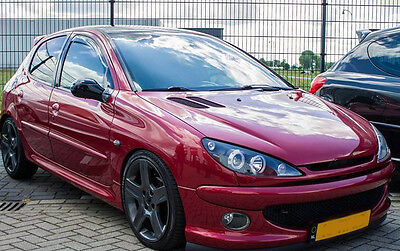 PEUGEOT 206 CHROME LED ANGEL EYES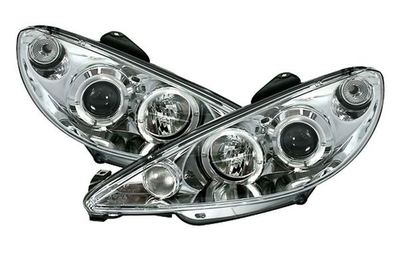 Last but certainly not least...
Our angel eyes are loved by many, and we have fans of the black angel eyes just as much as the chrome. They are the same price as the black angel eyes priced at £119.95.

Only fits vehicles fitted with H1 bulbs.
eBay item number 351212383726


Just like our other angel eyes and devil eyes, they come complete with everything you need but requires the halos to be wired into the sidelight wiring.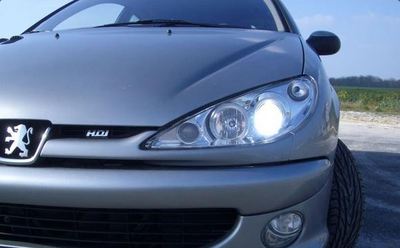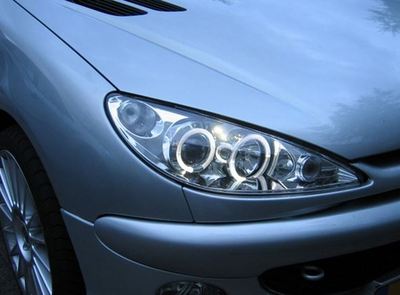 ---