Promo Copy Games
I don't know why eBay allows the sale of Promo games - but they do so as its been going on for for long I thought I'd clear up what they are.
Firstly here is what they are NOT:
*they are NOT rare
*they are NOT collectable
*they are NOT special editions
So what are they?
Promo (short for promotional) games are a copy of the game given to games stores and reviewers for free to try the game at minimal cost to the developer before general release. Thats why promo games are normally just a plain 2 print disc in a clear sleeve with no cover art or instructions - as shown below: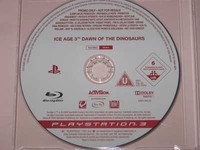 They are made as cheaply as possible as the developers give them away for free. They are the full version of the game but may not include other items that the developers choose to include at retail launch. So if you buy promos apart from missing out on a proper case with cover art and instructions you might miss out on any added extras (such as downloadable content included). If you see a promo game in a retail case it because someone has added the case to try and make it look like the retail game.
I would suggest if you are looking at buying a promo version of a game you do another search for the game and you will 99.9% of the time find a retail version for a cheaper price.
So how do they end up on eBay?
Promo's clearly state "Not for Resale - For Promotional Use only"
1000's of these promos are posted out to game shops and reviewers (like when you see a game on a demo console in a store to play). The developers dont want them back so the games are left to the stores / reviewers to dispose of. As they cant sell them in the shops the staff, friends of staff etc.. get them for free and stick them on eBay to try and make a quick sale either that or the shop throws them away. I had a friend that worked at Game Station and he would give all the promo copies to his brother. I've also seen pallet loads of un-used promo games getting thrown in a skip just to dispose of them.
Obviously its up to you as a buyer but I would suggest you buy the proper retail version of the game unless you see a promo copy VERY cheap - as after-all they are free give aways.