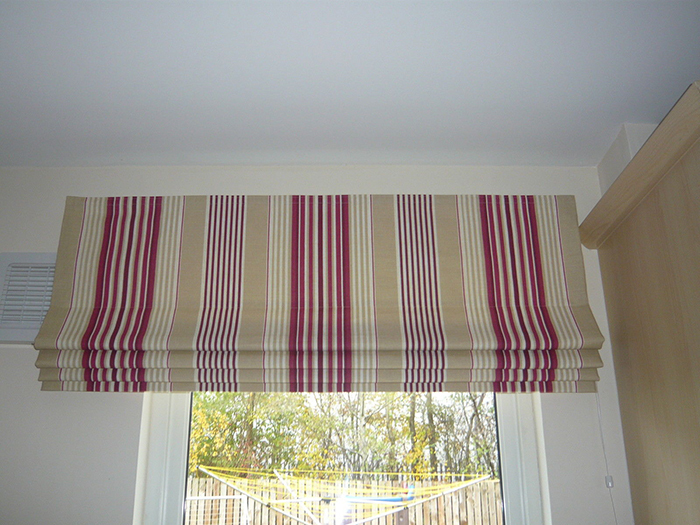 Roman blinds give homeowners a more minimal and chic way to cover windows than curtains. For many, a Roman blind kit which allows you to design and assemble a custom fit for a window is a great choice and a better alternative to made-to-measure blinds. Learning a bit about these kits and how they work can help homeowners make a more informed decision as they explore their range of options.
Items in a Roman Blind Kit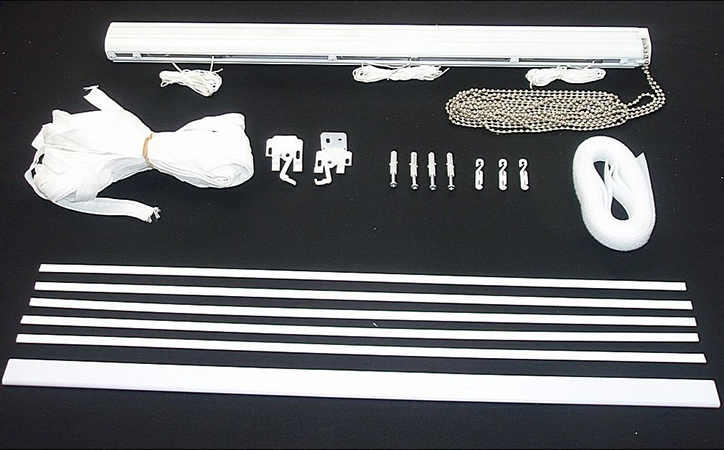 Roman blind kits typically come in two types: standard and deluxe. As opposed to ready made roman blinds, a kit provides the components homeowners need to make a blind. Understanding what components come in each of these kits can help consumers make the right choice when selecting a kit. A good starting point is to understand what goes into a standard kit and then look at how this relates to a deluxe kit.
Standard Kit Component

Description

Corded Headrail

Top component that holds the blind up at the top of window.

Blind accordions-up into this component.

Acorn Pull

Weighs down the pull cord.

Offers a point of resistance when drawing blinds.

Installation Brackets

Attaches blinds to window frame or wall.

Cord Tidies

Prevents cord from becoming tangled.

Rods

Provide structure to the shade.

Sew-on Rod Pocket

Pocket into which rod inserts.

Cleat

A tie-off for a cord.

Bottom Bar

Provides structure for the shade's base.
A deluxe kit, sometimes referred to as a sidewinder kit, has all of the same components as a standard kit except for acorn pulls or cleats. With a deluxe kit, the pull chain works on a continuous chain mechanism which pulls the lifting cords on the blind and rolls them into a roller in the headrail. This more complex design provides streamlined action when raising or lowering the blind and eliminates cord tangles.
Getting the Fit Right with a Roman Blind Kit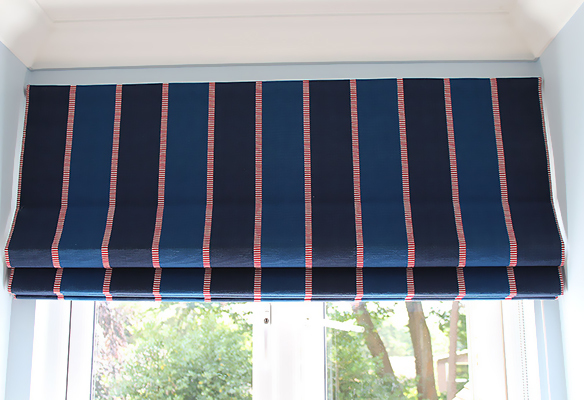 Most roman blind kits come in standard sizes that range from 600 mm in width to 2500 mm. Homeowners should first measure the width of their window and then select a slightly larger size in a kit which they can then cut down to the exact proportions of the window.
Selecting the Fabric or Wood in a Roman Blind Kit
Roman blinds are typically made of either wood or a range of fabrics. Popular fabrics include cotton, suede, and linen. When selecting the material for a set of roman blinds, homeowners should consider the maintenance involved. Options such as suede and linen are more delicate, and therefore more difficult to clean.