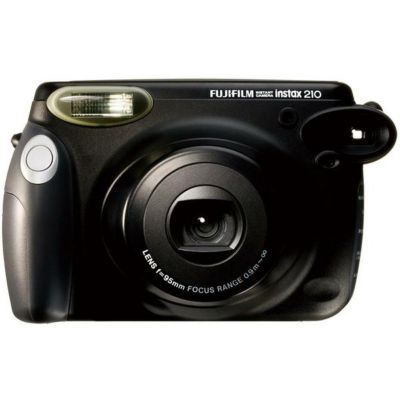 Film photography remains a popular medium amongst professionals and keen amateurs, despite the adoption by the general public of digital photography. Used SLR (Single Lens Reflex) film cameras are relatively easy to find, but new SLR film cameras are becoming increasingly rare, with many of the leading manufacturers having moved production to digital devices.
A Single Lens Reflex camera is one in which a viewfinder, prism, and mirror arrangement allows the photographer to view through the lens the exact scene which will be committed to film, as opposed to viewfinder cameras, where the viewfinder is separate from the lens and may render a slightly different view of the subject. In the SLR, a hinged mirror moves up from the optical path at the time of exposure, allowing the lens image to focus on the film. In the majority of cases, SLR cameras allow lenses to be interchanged, enhancing the flexibility of the camera and effectively creating a system of cameras and lenses.
The term SLR is usually taken to mean a 35mm film camera, but can also include medium format cameras which use 120 or 220 roll film.
New SLR Film Cameras
In terms of 35mm SLRs, many of the mainstream manufacturers have abandoned film and now produce only digital cameras. Two of the most famous makers, Canon and Nikon, now only have one film SLR each in their ranges. Pentax, Olympus, and others have none, although some dealers and sellers may well have New Old Stock (sometimes referred to as NOS) that has been on the shelves for some time.
Professional and keen amateur photographers have for many years favoured medium format SLR cameras, especially for studio use, but again, their makers have largely moved to digital products.
This leaves only a few niche manufacturers in and around the former Soviet Union, many of whom are working at the more affordable end of the market.
There's very little guidance that can be offered when buying a new SLR film camera, especially so when the choice is so limited. Check the coverage and duration of the manufacturer's warranty, confirm the inclusion of any extras, and compare the specification according to any specific requirements. It goes without saying that a new camera should be in good, working condition with all accessories included.
Used SLR Film Cameras
A used SLR camera can be much more affordable than a new one. Here are some things to consider before making a purchase.
Makers
In the mainstream 35mm market, Japanese makers such as Canon, Nikon and Pentax have tended to dominate, with others such as Olympus, Leica and Konica also having a significant presence. Russian, Soviet, and Eastern Bloc makers such as Zenit tend to occupy the more affordable end of the market.
Styles
SLR film cameras come in broadly two styles – those using 35mm, or 135 film, and medium-format cameras, using 120 or 220 roll film, usually with a 6x7cm frame size, leading to some of them being branded explicitly as 6x7 models, particularly the Pentax 6x7, which was later rebadged as the 67. Medium format, with its larger frame size, offers better image quality than 35mm, but brings with it the inconvenience of a larger camera and lenses, rendering it unsuitable for certain styles of photography. Medium format is especially appropriate for controlled studio work, where the camera is typically tripod-mounted. 35mm cameras offer more portability and flexibility, and, due to their greater presence in the mainstream market, a larger choice of lenses and accessories. Their smaller size also makes them more suitable for outdoor photography, such as landscape or wildlife subjects.
Features
To a certain extent, the feature set of a camera will be subject to the individual choices of the buyer, and a comprehensive overview of the features likely to be found on most or all of the 35mm and medium format cameras available is well beyond the scope here.
The buyer should typically look at the various modes offered by the camera; if an automatic model, determine the metering modes and shooting modes available, and whether or not the camera will automatically focus, given a suitable lens. Consider how expandable the camera will be, perhaps with the addition of an automatic or motor wind, flashguns, or specialised lenses. Some models of SLR have interchangeable focusing screens, some of which are better suited to different styles of photography than others.
General Buying Guidelines
Keep these things in mind whenever purchasing a camera from an online seller such as eBay.
Serviceability
Essentially, this defines the working condition of the camera. Ideally, the purchaser should handle and try out the camera prior to purchase, but this may well not be possible with a sale carried out by online auction or other distance selling, so it may be necessary to assess this from the seller's listing or by correspondence with the seller.
Condition
Assessment of the general condition will depend on the sale method being used, and any form of distance selling, such as an online auction, will lead to the prospective buyer assessing the camera by means of pictures of the camera for sale, the seller's description, and perhaps inspection of pictures taken by the camera. Any camera with clear external damage should be treated with caution as any impact severe enough to dent the casing of the camera may well have damaged the internal components.
Accessories and Packaging
A previous owner who has kept all the original packaging and supplied accessories with a camera is most likely an owner who has looked after that camera. When assessing a prospective purchase, pay attention to this aspect – query whether or not the camera comes with its instruction manual, the original box, original lens and body caps.
Compatibility
One of the prime reasons for using an SLR camera is the easy changeability of lenses. However, as makers' ranges evolved, and lens design evolved with it, certain lens types became obsolete and would only be suitable for cameras of a matching era. A typical example of this came when Canon moved to the EOS (Electro Optical System) of lenses and cameras in 1987. The EF lens mount, which was introduced at this point, rendered the previous FD mount all but obsolete for the popular market as the cameras and lenses couldn't be mixed between the mount styles. There are too many variations of lenses, mounts, and cameras to be within the scope of this article, but some diligent online research for the type of camera under consideration should reveal which lenses are compatible or not.
There is, however, an active market in generic lenses, those not made by the camera's own makers, which come supplied with mount adaptors, and it may be possible to acquire, quite cheaply, a mount which will adapt currently-owned generic lenses to the camera under consideration.
Finding SLR Film Cameras on eBay
From the eBay home page, select Buy, and Browse Categories. Select Cameras & Photography, select All Categories and Film Cameras from the pop-up category list. The Type can be selected at this point, giving a list of all makes, models, and a mix of new and used.
Alternatively, within Film Cameras, selection can be made by combinations of Condition and Type – New SLR or Used SLR, or by Make and Type – Canon SLR, Nikon SLR and Pentax SLR, for example.
Conclusion
Although the majority of choices available in SLR film cameras will be from the used market, it's still possible to find brand new or new old stock cameras from a number of respected names.
With the migration of many mainstream and professional users to digital formats and their subsequent disposal of film-based equipment, there's a wide choice of used film cameras on the market, and with a reasonable amount of diligent research in addition to the guidelines shown above, it should be possible to source a quality product that will give years of faithful service.