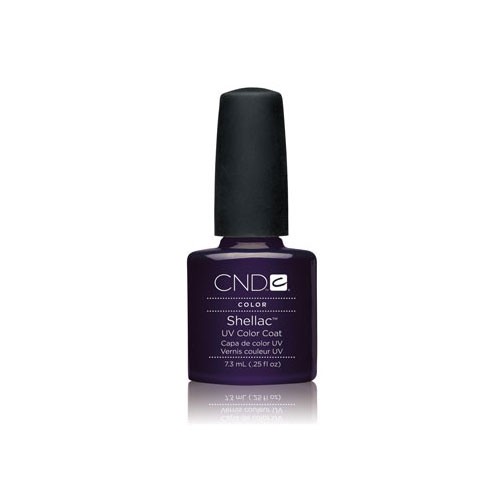 Nail polish is a simple and inexpensive way to change one's style and experiment with creative ideas. The nails are always visible and therefore every woman can express her personal style. Nail polish is not only fun, but it also protects the nails from damage because it forms a protective layer on the top. This layer prevents breakage and dryness. Some nail polishes have special ingredients that nourish the cuticle and the nail. With proper nail polish, it is also possible to promote nail growth. Nail polishes are widely available from high street beauty shops as well as supermarkets, but they can also be ordered on online auction sites such as eBay.
Shellac is a special type of glossy finish that lasts up to two weeks. The Shellac is applied to the nail in the form of a nail polish and then dried with a UV lamp, layer by layer. The procedure can be done in a beauty salon, although women can now try it on their own as well. With good Shellac nail polish, salon treatments can be practised at home, and this can be an enjoyable activity to be undertaken with friends.
Shellac Manicure Explained
Before venturing out to buy an array of Shellac nail polishes, it is worth exploring how the polish is used. In essence, Shellac is a hybrid between a gel treatment and traditional nail polish. It is long-wearing because it resists water as well as scratches, and it offers many styling options. Before undertaking a Shellac manicure, it is advisable to use nail and cuticle oil to maintain the nail's flexibility and moisturise the skin. Shellac is generally applied to the nails after general manicure procedures. Each layer of Shellac is cured with a UV lamp in order to dry it instantly.
Shellac nail polish can be removed with a special product that is formulated to take off the colour without damaging the nails. However, the Shellac stays beautiful for a few weeks if cared for properly. Nail and cuticle oil should be used to condition the nails. During household chores, it is best to wear gloves in order to retain the shininess of the nails. Shellac is thought to be absolutely harmless to the nails and it can be re-applied right after old Shellac has been removed.
Shellac Nail Polish Features
When buying a nail polish, there are many things to consider. Besides choosing the coloured polish, other nail polishes for the base and top layer are required. There are also several brands to choose from, while sensitive people might want to look into hypoallergenic Shellac nail polishes.
Shellac Nail Polish Layers
As with any other nail polish, three types of Shellac are applied on the nail. The first layer is the base coat, which protects the natural nail and may often include vitamins or other enriching contents that contribute to nail health. After the base layer, the colour polish is applied, and this is the point where women can experiment. The manicure is complete after the application of the top coat, which provides protection and seals the colour underneath it. All Shellac nail polishes are as easy to apply as ordinary nail polishes.
Brands
Shellac was originally created by CND and the Shellac nail polishes available in shops and online are generally produced by this company. However, as Shellac is gaining more popularity, other companies are also generating their own versions of the system. Before buying the Shellac nail polish, it is worth comparing the different products on offer.
Ingredients
In the past, nail polishes used to be rather toxic, and even now it is worth checking the ingredients list on the label. Plastics and solvents used in nail polishes may be carcinogenic and affect the endocrine function. The industrial solvents that should be avoided include acetone, toluene, formaldehyde, and phthalates. For instance, DBP, a common phthalate, has been scientifically proven to cause developmental and reproductive malformations because this substance creates free radicals in the human body and has oxidative effects. Nail polishes are considered to be safe if they are solvent-free and water-based. It is easy to tell whether a nail polish contains any solvents because solvent-free polishes do not have an odour. Shellac nail polishes are free from DBP, toluene, and formaldehyde. They are also hypoallergenic and thus suitable for sensitive people.
Finishes
As with all other nail polishes, Shellac is available in an array of finishes. The term "finish" refers to the surface appearance of a nail treated with Shellac nail polish. Pearl, creamy, and metallic are some of the popular finishes. The choice of a finish depends on the occasion for which the Shellac is applied. For parties and celebrations, glittery finishes will do, while simple, creamy finishes are suitable for wear in the office on a daily basis.
Accessories for Applying the Shellac Nail Polish
A Shellac manicure can be done by a nail professional in a salon, but with the right accessories it is actually manageable at home as well. Although the utensils might seem expensive at first, they pay off in the long term. Besides the base coat, the colour polish, and the top coat, there are other things required for the perfect manicure. These include a UV lamp, remover wraps, and nail and cuticle oil. Often all of these can be bought in a complete kit.
UV Lamp
A UV lamp suitable for doing a Shellac manicure at home has an aperture in which to place the hand. This aperture should be wide enough to fit four fingers. The nails of the thumbs can be cured after the nails of the fingers, because they are situated significantly lower. Some UV lamps emit a beep when the desired time has been reached, and this time can be preset. UV lamps are not very big and can be conveniently stored at home. Some UV lamps have reflector systems inside them, and these maximise the output for quicker results.
Remover Wraps
Remover wraps are a convenient way to remove the Shellac nail polish once the nails have grown and some of the uncovered nail is showing. Soaking the hands in acetone for a few minutes helps to remove the Shellac, but is not good for the nails. Remover wraps are simply wrapped around the nails, and they contain special ingredients that remove the Shellac. As the Shellac nail polish ingredients may vary by manufacturer, it is best to use wraps made by the same company that produced the Shellac nail polish in order to make sure that they are compatible.
Nail and Cuticle Oil
Nail and cuticle oil should be applied before doing the Shellac manicure, and when the Shellac nail polish is on, it is worth repeating applications of nail and cuticle oil in order to maintain good nail health. Shellac manufacturers also offer products with antifungal and antibacterial ingredients, which prepare the nail surface for Shellac by sanitising and cleansing.
Buying Shellac Nail Polish on eBay
If you are looking for Shellac nail polish on eBay, start with a simple search by typing the keywords "Shellac nail polish" into the search box that you can find at the top of any eBay page. You then receive a long list of search results that you can further narrow down, sorting them by auction time or price. If you have a specific colour in mind or require a base or top coat, you can also specify this in your keywords when searching. Read the item listings carefully in order to ensure that you are looking at genuine Shellac nail polishes. It also helps to choose top-rated sellers. You can find them by looking at the seller feedback and browsing the ratings given by other buyers.
On eBay, you can find separate products, and you can also find entire kits if you are just getting to know the Shellac nail polish. It is worth mentioning that Shellac is a system, and for best results, you should choose products from the same manufacturer when it comes to the nail polishes. However, you may buy any nail and cuticle oil or UV lamp you like, because the brand should not have a significant effect on the result. Should you have any questions about the listed item, delivery, packaging, payment methods, or refunds, feel free to contact the seller.
Conclusion
Nail polish enhances any woman's style and also protects the nails from damage, thanks to the protective layer it provides. Enriched with vitamins and minerals, nail polish can also strengthen the nails. Manicures take some time, and therefore it is best to use products that last for a while. Shellac nail polish can last and retain a glossy appearance for weeks. As with all types of manicure, first a base, then the colour, and finally the top layer is applied to the nail. Shellac nail polishes are cured with a UV lamp. When the Shellac is on, the nails should be treated with nail and cuticle oil. Finally, Shellac can be removed with special remover wraps that do not damage the nails.
When buying Shellac nail polish, women can choose from an array of brands and finishes to suit their needs. The ingredients should also be considered, especially in case of any allergies. Toluene, DBP, and formaldehyde are toxic ingredients that should be avoided. With quality products and proper accessories, it is possible to create a salon-like manicure at home without paying a high price.