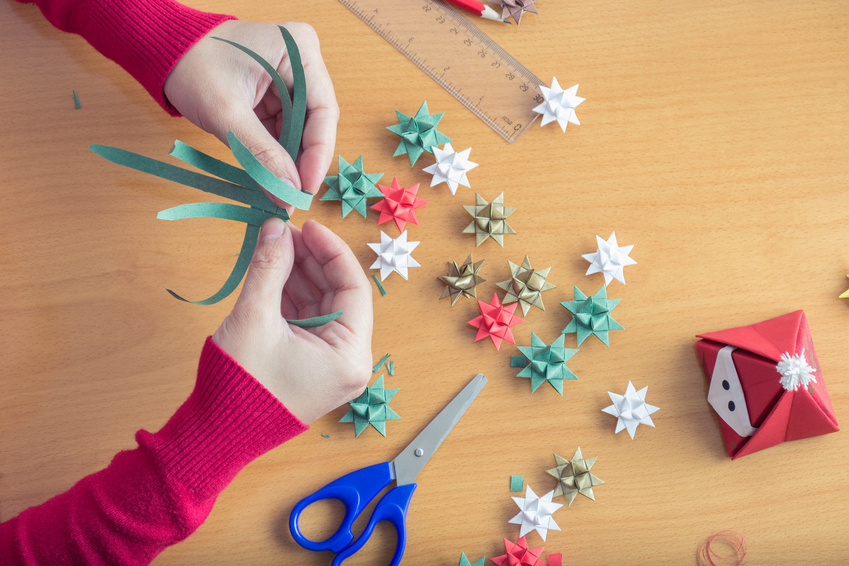 Some of the lightest paper available, crepe paper has a wide range of craft making uses, including costume making, decorations, and wrapping paper. With a great selection of colours and its ability to hold its shape and look realistic crepe paper is suitable for many types of craft projects. Various types of crepe paper are available, including fine crepe paper, doublette crepe paper, metallic crepe paper, and florist paper, all of which are available in sheets and rolls.
Fine Crepe Paper
Suitable for making flowers, fine crepe paper is very lightweight, usually less than 35 grams per square metre. Fine crepe paper is also suitable for making delicate sculptures and decorations, like surprise balls. Fine crepe paper is just like tissue paper, with the exception it is creped to give it that wrinkled texture.
Doublette Crepe Paper
Doublette crepe paper has a smoother texture finish that standard crepe paper. With a different colour on each side, it is also suitable for making two-tone flower petals. Thicker than fine crepe paper, it consists of two different coloured sheets of crepe paper laminated together. It is a great choice for making brightly coloured crepe paper decorations.
Metallic Crepe Paper
Metallic crepe paper, crepe paper that has a thin layer of aluminium laminated to it, makes beautiful and eye catching decorations. With a good stretching strength to it, metallic crepe paper is an easy way to add shiny embellishments to decorations and costumes. Popular metallic crepe paper colours include gold, silver, and copper. Noblesse crepe paper is simply metallic crepe paper with a plain white sheet laminated on the other side, making it a two-tone paper.
Florist Crepe Paper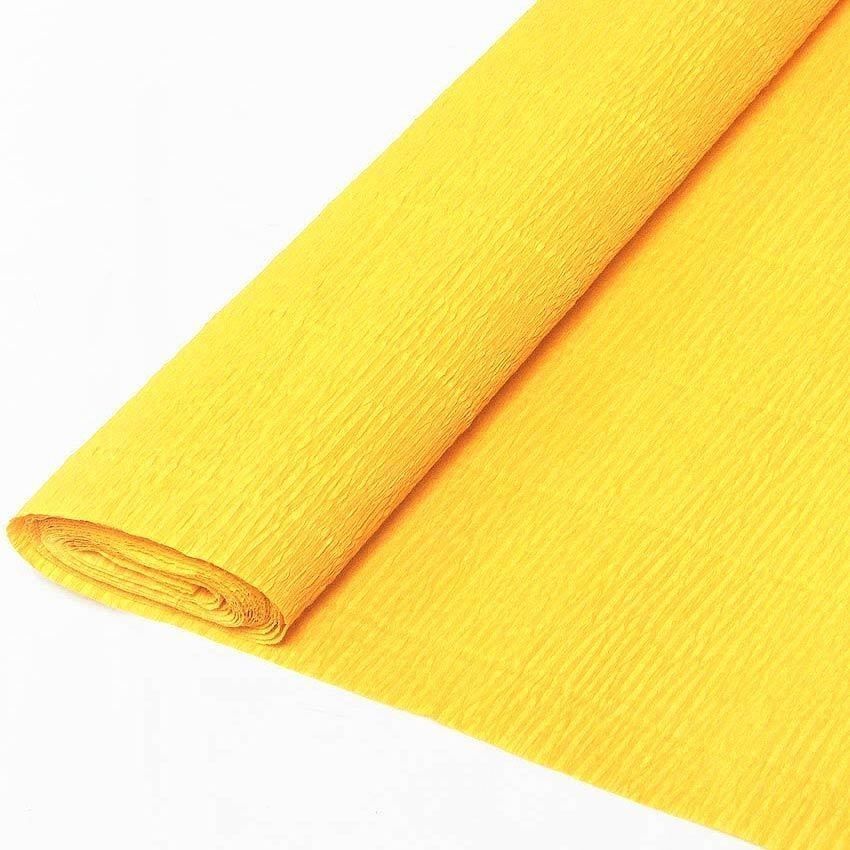 When wanting to make large decorations, like oversized flowers and decorative balls, florist crepe paper is ideal. With a thickness of between 160 and 180 grams per square metre, florist crepe paper has quite a lot of stretch to it, meaning it is also great for making costumes and appliques.
Crepe Paper Sheets and Crepe Paper Rolls

Crepe paper comes in rolls and in sheets. Crepe paper rolls are suitable for use as decorations and streamers. Fringed coloured crepe paper rolls, called garlands, also make for quick, easy, and inexpensive decorations. Many people like to use crepe paper sheets for a wide range of craft making purposes. Crepe paper comes in a wide range of colours, suitable for any type of craft making activities. Pink, blue, yellow, green, and orange are just some of the colours available.