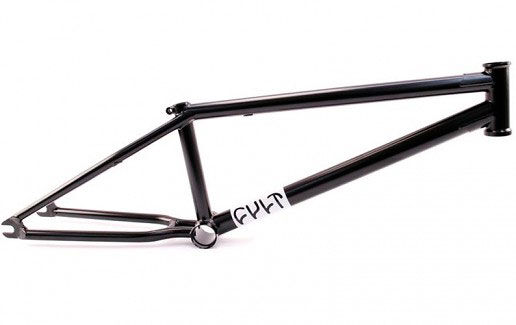 Buying A Bicycle Online
When it comes to buying a bike its important that the bike meets your needs. One of the most crucial factors is the size of the frame. eBay has a vast range of bikes and this guide will help you know what information you need to look for and what if anything you may need to ask the seller before you decide to purchase.
This guide will explain how to asses the correct frame size for you based on your height and other factors. Broadly speaking bikes fall into 1 of 3 categories.
Road bikes
These are slim, lightweight bikes designed for speed. They are popular with commuters and racers, they can range from basic models up to top of the range time trial bikes precision engineered to be as light and fast as possible. The saddle is high and the handlebars are lower, the resulting riding position encourages you to hunch over the handlebars to use your stronger gluteus muscles and to reduce wind resistance.
Mountain bikes
These are designed for going up and down mountains. They have thick wheels and shock absorbers. They are very sturdy and are built to be durable though not especially light or fast. Typically these are popular with enthusiasts although a lot of affordable mountain bikes are often used to commute as well simply because they last.
Hybrid bikes
These are a mix of the two. They are similar to racing bikes but with thicker wheels and normally stronger but heavier frames, built for on and off road journeys. They wouldn't be suitable for extreme downhill biking but they would be excellent if you want to take a cycle trip, which includes some off road elements. They are also popular commuting bikes.
There are other more specialised kinds of bikes available such as BMX or Time Trial but these will be covered later on in our size guide.
Advantages Of Cycling
Cycling is both efficient and a fun method of transport, especially for short or medium length journeys. Using a bicycle instead of motor transport provides you with exercise, reduces the use of fossil fuels and enables you to take routes, which would be inaccessible in a car or using public transport. Bicycles are also much easier and more convenient to park although you will require a good bike lock. Cycling benefits your health as well as reducing your carbon footprint.
Selecting The Correct Frame Size
Bikes are available in a range of different frame sizes. When making an online purchase through a retailer such as eBay, the product will probably not be possible to see in person, so ensure that you pick the correct frame size to match your body for a much more comfortable and efficient ride.
The most important factors when choosing frame size are the type of bike in question, the height and body shape of the rider and finally what feels comfortable.
How Bike Frames Are Measured.
The frame size measurement is the most important indicator of a bike's size. The standard definition of this figure is the measurement from the bottom bracket (the locus of the pedals) up to the collar of the seat tube.
Bear in mind however, that a few manufacturers will measure from where the top tube and the seat tube join which will give a slightly different value. If in doubt you can always ask the buyer directly to confirm the frame size and ask how they are measuring.
It is conventional for the frame size of road bikes to be measured in centimetres and the size of hybrid or off road bikes to be given in inches. A few manufacturers will simply give standardised sizes like S, M, and L. If this is the case then match the size of frame to the size of clothing you generally wear, but don't be afraid to ask the seller to measure the frame size.
The frame size tells you the length of the frame tube however the whole bike will be in proportion, so bigger bikes won't just have a higher saddle but the handlebars will be further from the saddle etc. For this reason it can be dangerous to buy a bike which is out of proportion to the rider's body.
See the tables below to help determine which frame size is required.
Measuring Your Own Height.
When matching frame size to height you will need an accurate figure for the current height of the rider.
The easiest way of measuring height is to stand against a wall. Remove shoes and stand with legs together and back flat against the wall. Make a mark on the wall from the top of the head then measure the height from the floor to the mark. If a second person can help, it will ensure maximum accuracy.
If your height is halfway between two frame sizes then you might want to measure the ape index to help decide which frame to chose. The ape index is a measure of arm length in relation to height. It is found by measuring the length from fingertip to fingertip with arms outstretched horizontally; you will definitely need someone to help you do this.
If the ape index is strongly positive then the arms are longer than the legs and therefore the rider might want to consider a larger frame size, if the ape index is strongly negative then the arms are shorter a smaller frame size should be considered.
The Stand Over Clearance
Stand over height indicates how high the bike is from the top of the top tube to the ground. When mounting and dismounting the rider will be swinging their leg over the top tube, and will need to ensure that they have adequate clearance. For road bikes they will require at least 1.5 inches and for mountain bikes a 2.5 inch clearance is recommended. The clearance is the difference between your inside leg measurement and the stand over height of the bike in question.
Normally if the correct frame size for height has been chosen this won't be a problem. However if the rider has an unusual inside leg measurement then this is another factor to consider specifically, as inadequate stand over clearance could render a new bike uncomfortable and difficult to use.
Bike Types
As mentioned briefly above bikes fall into different categories. Each type of bike varies greatly in design so although a road bike and a mountain bike might have the same size frame tube they could be vastly divergent sizes.
The correct size becomes increasingly important in relation to the desired performance of the bike. So people purchasing time trial or high end racing bikes will want to be especially careful when choosing their frame.
Mountain Bike Sizing Chart (Hardtail & Full Suspension)
Navigate directly to mens mountain bikes on eBay. The exact size chosen might depend on the use the bike will be put to. Smaller bikes will be more manoeuvrable and might be preferred by riders who wish to take on more adventurous routes. Larger bikes will tend to be faster so might be preferred by cross country riders.
Rider Height

Frame Size Suggested

Feet and Inches

Centimetres

Inches

Size

4' 10" - 5' 2"

148 - 158

13 - 14

XS

5' 2" - 5 '6"

158 - 168

15 - 16

S

5' '6" - 5' 10"

168 - 178

17 - 18

M

5' 10" - 6' 1"

178 - 185

19 - 20

L

6' 1" - 6' 4"

185 - 193

21 - 22

XL

6 '4" - 6' 6"

193 - 198

23 - 24

XXL
Road Bike Sizing Chart
Navigate directly to mens road bikes on eBay.
Rider Height

Frame Size Suggested

Feet and Inches

Centimetres

Centimetres

Size

4' 10" - 5 '0"

148 - 152

47 - 48

XXS

5' 0 "- 5' 3"

152 - 160

49 - 50

XS

5' 3" - 5' 6"

160 - 168

51 - 52 - 53

S

5 6" - 5' 9"

168 - 175

54 - 55

M

5' 9" - 6' 0"

175 - 183

56 - 57 - 58

L

6' 0" - 6' 3"

183 - 191

58 - 59 - 60

XL

6' 3" - 6' 6"

191 - 198

61 - 62 - 63

XXL
Hybrid Bike Sizing Chart
Navigate directly to hybrid bikes on eBay here.
Rider Height

Frame Size Suggested

Feet and Inches

Centimetres

Inches

Size

Centimetres

4' 10" - 5' 1"

147 - 155

13 - 14

XS

47 - 49

5' 1" - 5' 5"

155 - 165

15 - 16

S

50 - 52

5' 5" - 5' 9"

165 - 175

17 - 18

M

53 - 54

5' 9" - 6' 0"

175 - 183

19 -20

L

55 - 57

6' 0" - 6' 3"

183 - 191

21 - 22

XL

58 - 61

6' 3" - 6' 6"

191 - 198

23 - 25

XXL

61 - 63
Triathlon And Time Trial Bike Sizing Chart
Navigate directly to Triathlon and Time Trial bikes on eBay Triathalon and Time Trial bikeson eBay here.
Rider Height

Frame Size Suggested

Feet and Inches

Centimetres

Centimetres

Size

5' 0" - 5' 3"

152 - 160

49 - 50

XS

5' 3" - 5' 6"

160 - 168

51 - 52

S

5' 6" - 5' 9"

168 - 175

53 -54

M

5' 9" - 6' 0"

175 - 183

55 - 56

L

6' 0" - 6' 3"

183 - 191

57 - 58

XL

6' 3" - 6' 6"

191 - 198

60 - 61

XXL
Jump And Trial Bike Sizing
Navigate directly to Jump and Trial bikes on eBay here.
Jump, trial and folding bikes are all designed to be used by anyone within a standard height range. 4' 10" - 6' 4" (148cm - 193cm).
Although when using a Brompton folding bike users with an inside leg of more than 35 inches will need a telescopic saddle. You can find saddles and folding bikes on eBay.
BMX Bike Sizing Chart
Navigate directly to BMX bikeson eBay here.
Rider Age or Height

Wheel Size Suggested

Feet and Inches

Centimetres

Age

Inches

3' 7" - 4' 0"

110 - 122

5 - 7 years

16

4' 0" - 4' 10"

122 - 147

7 - 11 years

18

4' 10" - 6' 4"

147 - 193

11+ years

20
Buying Your Bike Online
Once you have decided on the style of bike that suits you and determined which size frame you need all that is left is to decide on your budget and pick which one you want. Go to eBay and type bike or bicycle into the search bar then you can refine your search using the categories on the left hand side.
Make sure you include postage in your calculations and that you know exactly how eBay and PayPal protect you as a buyer.
It's always safest to use PayPal for transactions wherever possible, as other methods of payment such as western union can be unsafe unless you know the buyer. PayPal is covered by eBay's buyer protection plan which automatically protects you against fraud up to the value of £500. PayPal lets you pay safely without the buyer ever seeing your card details.
Research your seller to know who you are buying from and make sure you feel confident in the transaction. If you are spending a lot of money then it might be prudent to ask if the seller has delivery insurance to make sure the item arrives in top condition.
Conclusion
It's important to buy a bike that meets your needs, so choosing a frame is one key area you should look at carefully before making a purchase. eBay helps you find the right kind of bike frame depending on what you will use it for, whether it is for mountain biking, biking on the road, racing or a combination of those. Select one that fits your size so that the riding experience is comfortable. Get in touch with eBay sellers to get more information on a particular model, or for advice on which type may be the best. After choosing the right frame, accessories for the frame such as reflectors, stickers, racks, and cycle bags can also be found on eBay.