Chair beds are a great space-saving way to equip your home with a spare bed for family or friends who drop in for a visit, or to make your camping holiday a relaxing one. Neat, inexpensive and lightweight or more luxurious and packed with features: our top 10 guide has a chair bed to suit your budget.
10. Inflatable chair bed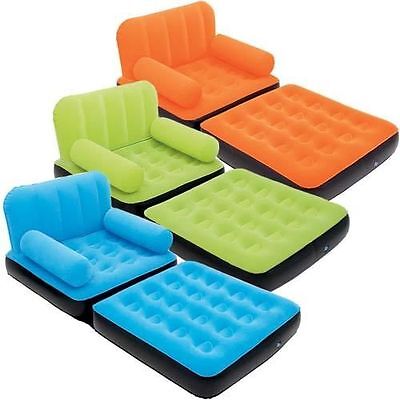 Easy to store in a cupboard or wardrobe, the blow-up chair bed is a staple for camping or as a guest bed. Funky, fun and inexpensive, the inflatable chair bed is the perfect choice for people who have no space for extra furniture. Attach an electrical AC pump for speedy inflation and you have an instant, comfortable bed for unexpected guests. Bright primary colours such as orange, lime green or electric blue can really make your room zing.
---
9. Flexi Z-bed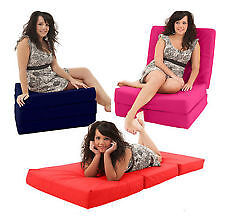 Go with the Z-Bed for a fun, easy to store single chair bed. This is the foldable bed that started the trend of pop-up guest beds. Named for its z-shaped folding mechanism, it comes in a variety of different styles including a single one-piece foam fold away and a metal sprung frame with a mattress. Ideal for a guest room, kids bedroom or even a utility room. Z-Beds are easily stored or can be a simple and inexpensive piece of furniture that transforms into a single bed in an instant.
---
8. Foam fantastic chair bed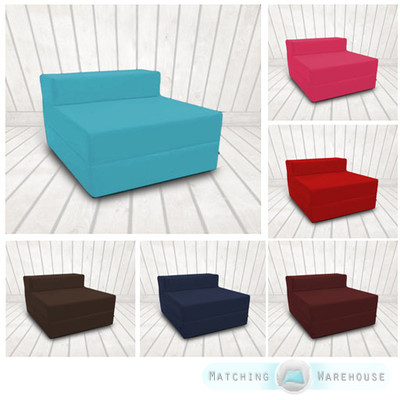 The flexible foam chair bed is a real all-rounder. Colours, animal prints, stripes, stars and spots all in multi-coloured cotton fabric. Single block colours to fit into any room and décor. Buy them in multiples and fit different colours together to make your own sofa. Or stick to a neat single chair bed that fits discreetly into the corner of a room with its own fabric cover. This inexpensive favourite is the choice for any domestic situation and along with the inflatable chair bed and Z-bed can be bought for less than a week's grocery shopping or a night out at your favourite restaurant.
---
7. Double-up chair bed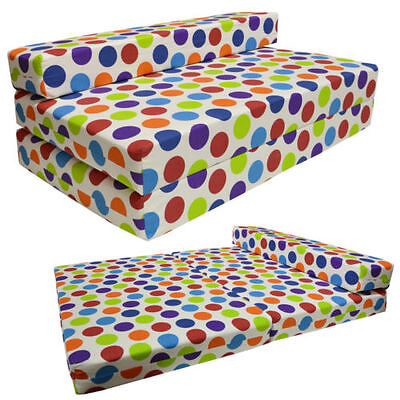 For those who need a little extra room or want to feel like they are in their own bed away from home, then the double chair bed is a natural choice. Guests and their partners can easily space out on this futon-style chair that folds down into a spacious double sleeper. Again, the foam covered option is a perennial favourite and features high quality bounce back foam and washable covers. Easy to maintain and functional as a comfortable chair when not in use.

---
6. Camping-out chair bed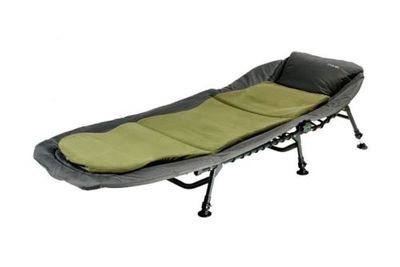 Serious campers and fishing enthusiasts appreciate comfort as much as the next person so the Chub bed chair is a great addition whether you are spending a weekend on the riverbank or have invited a guest over to stay. Highly portable, fold away and with a frame made from high tensile steel, the standard six-leg version is comfortable, durable and solid. Legs on this and the similar Carp bed chair lock out so there is little chance of collapse at the moment of maximum comfort. Little extras like built-in fleece sleeping bags, waterproof covers, carry bags or even an iPad tablet holder make this a home and away chair bed for any occasion.
---
5. Japanese-style chair bed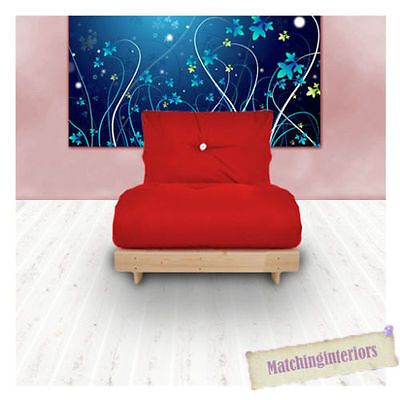 For simple classic design you cannot beat a futon chair bed. This fold away or roll away bed originated in Japan, where living space is at a premium and houses or flats are smaller. Light wood or pine frames are typical with a thick roll up mattress that is comfortable in both the upright sitting position or laid out to sleep on. Compact and stylish, metal frame versions are available with neat features like 360 degree swivel and multiple recline positions.
---
4. Fisherman's delight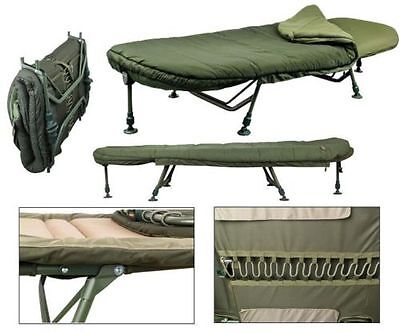 Fishing chair beds come in a variety of colours, styles and set ups, but do not be fooled by the name, these robust models are not just for the fishing trip, camping or caravanning. When drop in guests arrive the fishing bed chair fits easily into a spare bed room or your lounge and many come with a built-in sleeping bag. Handy waterproof carrying bags mean you can store your chair bed in the utility room, garage, shed or loft space. Lightweight and tough frames with multiple legs that provide a stable and comfortable seat or bed, they fold away easily and neatly. Extras like waterproof covers make these the ideal outdoors recliner, for any situation.
---
3. Little black number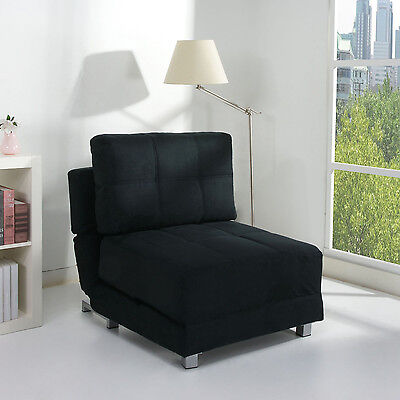 An occasional chair with style that doubles as a divine single bed. The little black number has a touch of class and works as a chair, a recliner and a comfy place to sleep. Finished with attractive quilted stitching and superior thick foam padded cushions, it fits in with modern stylish décor and is a welcome sight to any weary guest. Stand back and admire its looks or unfold it and stretch out to relax.
---
2. Campside indulgence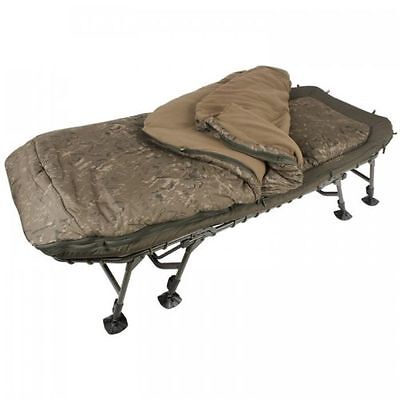 For home comforts in and outdoors the Nash bed chair is an indulgence that rewards extra investment. Strong ultra-light aluminium frames, foam filled mattresses, neoprene pillows and double braced legs for extra rigidity are just some of the features in the range. Extra features such as mobile phone storage, underside valuable pockets are ideal for camping out. Wide double editions are available for those who like extra wriggle room. Nash bed chairs are great for making fishing trips and other outdoors activities a snug and satisfying experience, while providing a good night's sleep for family and friends who visit your home.
---
1. Riser recliner chair bed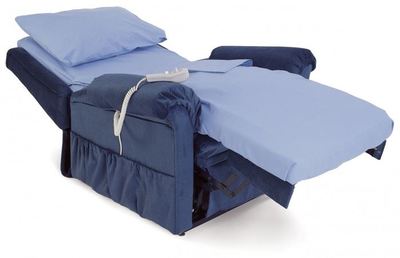 Electric riser recliner chair beds are the real Rolls Royce of the range. Independent motors power backrest and footrest, engineered frames, lift systems that are quiet and smooth with as many reclining and lounging positions as your heart desires. A mattress turns this recliner into a welcoming bed and this chair can be set up to provide maximum comfort and a good night's rest for even the most fussy sleeper.