Everyone's a photographer these days, with our smartphones stealthily sneaking their built-in cameras within easy reach pretty much all the time. But when you jump on the plane you know you'll be seeing sights that are really worth preserving, and a proper camera is far more capable of doing that well. There's a lot to consider and it can be confusing to newcomers.David Bayon, Contributing Editor at PC Pro, explains the strengths of the different cameras and lists his best summer holiday purchases.
---
Compact: Panasonic Lumix TZ40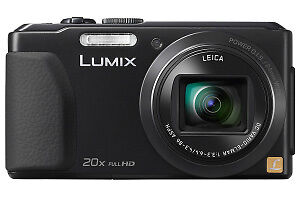 eBay loves: Incredible zoom ability for such a small camera.
Watch out for: For this price you could get a budget SLR.
RRP: £215
The best point-and-shoot there is, if you can sully such a strong camera with such a simplistic label. It has an 18.1-megapixel sensor and a 20x optical zoom, built-in Wi-Fi, GPS and NFC, and a wide range of manual and semi-automatic modes.
---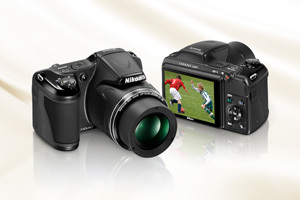 eBay loves: The price is fantastic next to most bridge cameras.
Watch out for: It's a bit plasticky and uses four AA batteries – so buy rechargeables.
RRP: £130
A great value mini-SLR-style camera, it packs in a 16-megapixel sensor and 30x optical zoom, with a 3-inch fixed screen on the back. It's not the best bridge device out there, but it's certainly the best you'll find at such a low price.
---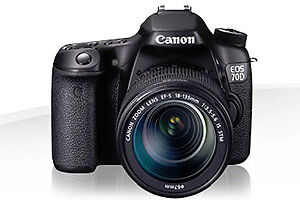 eBay loves: You can use your smartphone to activate the shutter release.
Watch out for: Even without a lens it's expensive, so it's for real enthusiasts only.
RRP: £850
Real enthusiasts need proper equipment, and Canon's EOS 70D delivers. Space for all the buttons and controls you could imagine, a 20-megapixel sensor, built-in Wi-Fi and a remote control app, and a lovely flip-out touchscreen. Expensive, but worth it.
---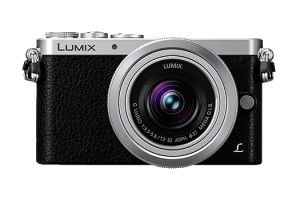 eBay loves: One of the few really tiny CSCs that doesn't sacrifice quality.
Watch out for: You're paying a lot for that compact size, when SLRs cost less.
RRP: £579
A stylish and high-quality compact system camera that packs in a 16-mgapixel Micro Four Thirds sensor, making it compatible with lenses from Olympus and Sigma as well. It's as small as a compact, yet packs in a touchscreen and Wi-Fi.
---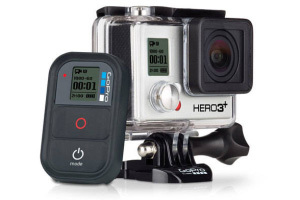 eBay loves: The Black Edition lets you control the camera with your smartphone.
Watch out for: Don't let the camera persuade you to do something stupid.
RRP: £360
The latest update to the world's favourite action cam is smaller and lighter, records 1080p video at 60fps or 4K video at 30fps, and shoots 12-megapixel stills. If you can't afford this model, the standard Hero3 reduces the quality for under £200.
---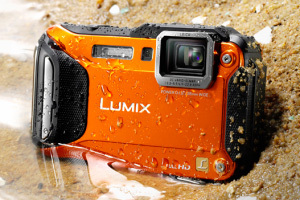 eBay loves: Easily get your photos off your wet camera over Wi-Fi or NFC.
Watch out for: The small buttons might be tricky to use underwater or on the slopes.
RRP: £240
This waterproof compact camera can survive down to depths of 13m, and you don't have to worry about it on land either, as it will withstand a 2m drop. It takes 16-megapixel shots, 10fps burst shots, time-lapse recording and Full HD video at 50fps.

---
Compact cameras



Everyone's used a compact camera before. They're small enough to slot into a pocket, yet the better ones also come with telescopic lenses that pop out of the front when required. As long as you avoid the really cheap compacts you can capture perfectly good photos with a bit of experimentation, and they increasingly allow for greater control over image settings. But unless you go for one right at the top of the price range, it's best to think of a compact camera mainly as your quick point-and-shoot option – great for holiday snaps around town, not so hot if you want to shoot landscapes and more artistic scenes.




Bridge cameras
A bridge camera is so-called because it bridges the gap from compact to SLR: it has a larger SLR-shaped body with plenty of manual controls, but comes with a built-in, non-detachable optical zoom lens. The size of the lens makes a bridge camera far superior to a compact when shooting from distance and for controlling the look and feel of a photo, and the body size allows manufacturers to push the boat out a bit with flip-out displays and comfortable grips. But that strength is also a weakness once you get a bit better with your camera, as there's no way to upgrade the lens or add filters and other accessories. You're paying for a one-size-fits-all camera, so before you buy just be certain that's all you're likely to want in the near future.

SLR cameras
The big daddy of the camera world, the SLR is a full-sized camera with a detachable lens, so the possibilities are limited only by your budget and how much equipment you're willing to cart around with you. You can start with the standard stock lens to get to grips with zoom and focus, and to learn the intricacies of shutter speed and aperture size. Then, when you're ready to get a bit more experimental, you can buy extra lenses and filters to enhance your images – just make sure you check the lens mount, as different brands are often incompatible.

CSC cameras
Whatever you call them – mirrorless cameras, compact system cameras, micro four thirds – these relatively recent additions to the camera scene aim to give you the quality and manual control of an SLR but in a more compact chassis. They do this by eliminating the mirror box inside the device entirely, instead relying on a purely digital viewfinder or a simple LCD screen to frame photos. What's the catch? Well, that smaller body size means the lenses are also smaller, and there aren't as many of them to choose from. You often sacrifice a flash to keep things compact, and don't expect the full range of SLR buttons and options. On the plus side, the image quality is far higher than a compact, and for less experienced photographers the lack of complexity makes them a much easier step up than a full SLR.

Specialist cameras
YouTube is full to bursting with action cam footage, and it doesn't cost much to get involved in the action yourself. Head-mounted cameras such as the popular GoPro can capture stills and video at HD quality, and they're built to take a bit of a pounding. You can also buy fully waterproof cameras for shooting at sea, as well as waterproofing accessories for your standard cameras. If you opt for the latter, be very careful when choosing, fitting and using the device, or it could end up being an expensive holiday.