According to statistics, in big cities, indoor air can be five to 100 times more polluted than outdoor air. While people affected by allergies or respiratory problems may be the only ones who ever think about the quality of the air they breathe at home, everyone is exposed to the potentially harmful effects of air pollution.
Air purifier filters
are very useful, as they can make the air inside a home virtually pollution-free. In order to know which air purifier to choose, it is important to learn about some of the market's top products, including
HEPA filter purifiers
and ionisers.
| | |
| --- | --- |
| 1 | Bionaire Air Purifier with Permanent Filters and Particle Sensor |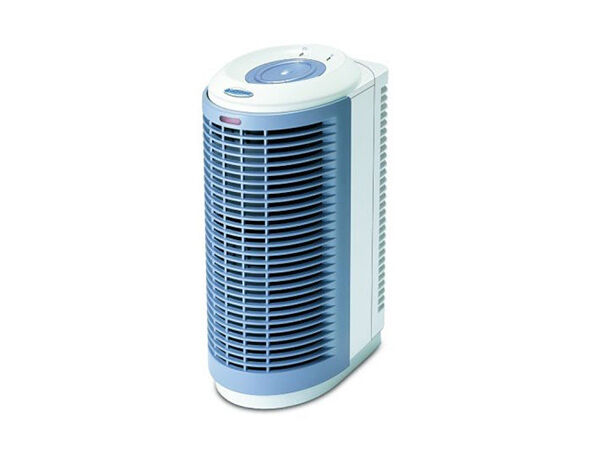 Known for using energy-efficient technology, Bionaire air purifiers improve indoor air quality by removing odours and a variety of common airborne pollutants, including pollen, mould, dust, and tobacco smoke. With an elegant white finish, this purifier features two permanent HEPA filters, an efficient particle sensor, a timer, and a quiet night-time mode.
---
| | |
| --- | --- |
| 2 | Amcor AM-80 HEPA Tower Plus Air Purifier |
Amcor designed its AM-80 air purifier to quickly refresh polluted indoor air. Capable of removing 99.97 per cent of damaging airborne particles, it features two speeds and quiet operation. Using an ioniser, the Amcor AM-80 removes particles as small as 0.3 microns. Users have reported it works admirably, even with persistent odours like that of cat litter.
---
| | |
| --- | --- |
| 3 | DeLonghi AC100 40-watt Compact Air Purifier 3 Level Filtration and Ioniser |
The AC100 from DeLonghi is a high-end air purifier. Featuring a permanent HEPA filter and a washable pre-filter, it combines an ioniser with filtration technologies for maximum purifying effects. Quiet and energy-efficient, it received a seal of approval from the British Allergy Foundation.
---
| | |
| --- | --- |
| 4 | Honeywell HA170E1 True HEPA Air Purifier |
Certified by the European Centre for Allergy Research Foundation, this Honeywell air purifier works great for reducing the symptoms of asthma and allergies. Featuring an electronic filter-change reminder, the device is capable of removing 99.97 per cent of the common harmful airborne particles. This purifying system has three different settings to suit each user's needs.
---
| | |
| --- | --- |
| 5 | Prem-i-Air EH0318 HEPA Air Purifier with Ioniser |
Featuring a HEPA filter, this modern air purifier can remove 99.97 per cent of allergens, smoke, and odours associated with respiratory difficulties. Its carbon pre-filter eliminates damaging gases and unpleasant odours, while a special silver coating takes care of bacteria.
---
| | |
| --- | --- |
| 6 | Air Gold Air Purifier Family Pack |
Air Gold purifiers are both effective and affordable. Designed to eliminate dust, dander, pollen, and other allergens, it is also extremely quiet. Featuring modern ionic technology, it functions with reusable stainless-steel air filters. The family pack is ideal for purifying the air in more than one room for a convenient price.
---
| | |
| --- | --- |
| 7 | HoMedics HEPA Tower Air Purifier, 85 m |
This high-end HoMedics purifier features a permanent HEPA filter and an efficient UV-C light, which kills germs, bacteria, and common viruses. Capable of cleaning the air of an 85 m² room in one hour, it has an air flow rate of 210 m³ per hour.
---
| | |
| --- | --- |
| 8 | Blueair 203 HEPA Silent Air Purifier |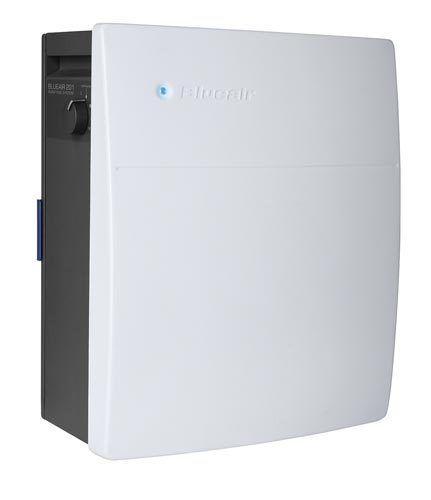 An efficient and pricey option, this Blueair air purifier is capable of cleaning the air in rooms up to 16 m² with five full air exchanges per hour. Quiet and energy-efficient, this high-performance device has won various international awards. It also offers an air flow rate of 220 m³ per hour.
---
| | |
| --- | --- |
| 9 | Winix Signature U300 Large Room Air Cleaner with PlasmaWave |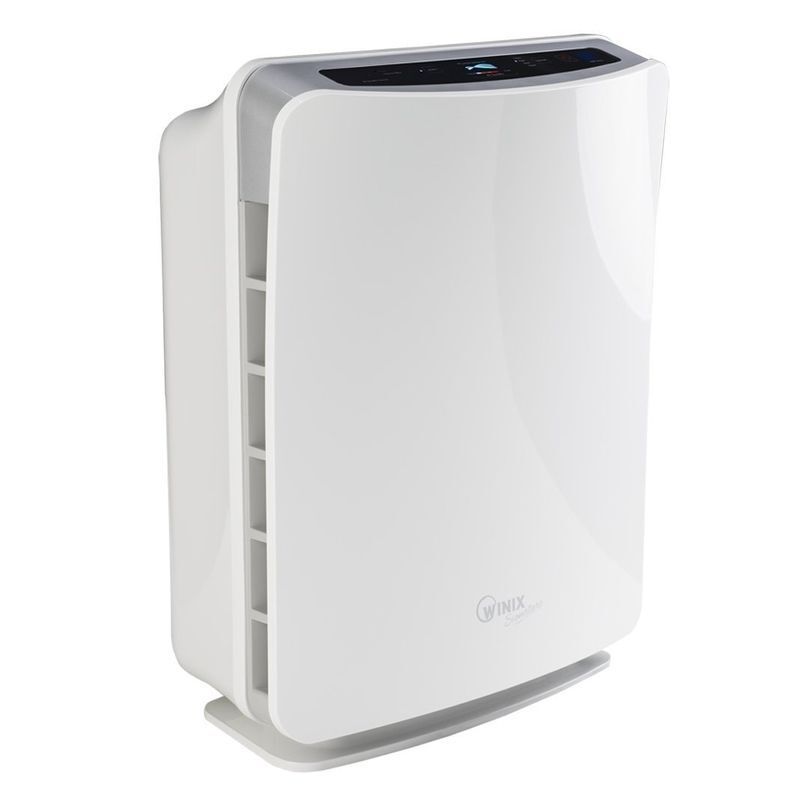 This Winix air purifier is pricey for a reason. Namely, it features PlasmaWave technology. Combating pollutants at a molecular level, PlasmaWave is capable of neutralising them without releasing ozone, while true HEPA filtration removes 99.99 per cent of common airborne pollutants. In addition, the Association of Home Appliance Manufacturers certified this Winix HEPA purifier.
---
| | |
| --- | --- |
| 10 | Pure Aire Classic Air Purifier |
This portable air purifier is ideal for travelling. Capable of covering an area of 175 m³, it is energy-efficient and affordable. This aromatherapy purifying system uses water and antibacterial essential oils to clean and refresh the air.
---
How to Buy an Air Purifier Filter on eBay
There are numerous air purifier filters listed on eBay. A simple search can yield many suitable results, including both new and used products. When looking for an air purifier for a specific room, it is important to check each device's specifications, as not all air purifiers can work in large rooms. Additionally, it is important to check the types of pollutants they can eliminate, as this makes a big difference for people with certain conditions and allergies. While some products advertised as air purifiers merely remove unpleasant odours, efficient devices can make the air in a room pollution-free in a matter of minutes.