Turntable mats
increase the quality of sound and the overall performance of a turntable. Finding the right mat for achieving a desired outcome is not always an easy task. With so many types of mats available, such as cork, rubber, and felt, it is challenging to know which works best for the turntable in question. Since the mat is essential in protecting a record, it is important to choose the right one. Whether buyers choose to shop at brick and mortar music shops or online at
eBay
, learning about some of the top mats on the market makes the selection process less daunting.
| | |
| --- | --- |
| 1 | Oyaide MJ-12 Turntable Mat |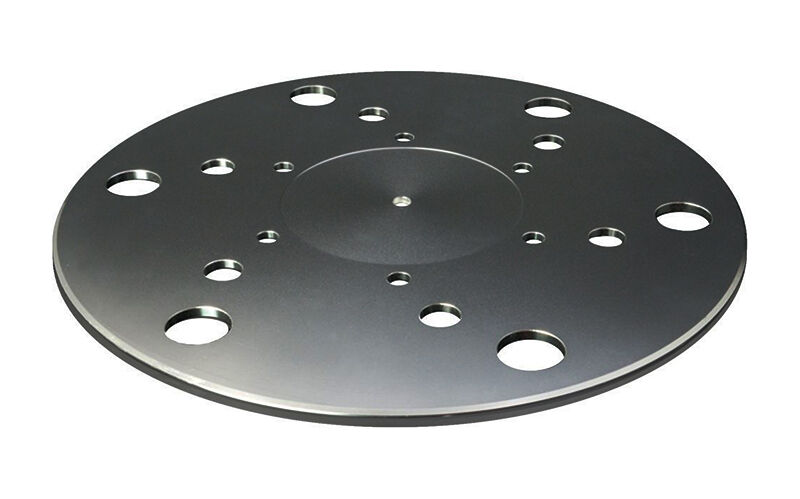 The Oyaide MJ-12 turntable mat has a re-curved surface that helps to stabilise a record and correct any slight warping. With an aluminium coating treatment and tuning holes in a spiral pattern, the mat offers optimal performance and sound. This mat offers superior vibration attenuation and works with a variety of different brands of turntables.
---
| | |
| --- | --- |
| 2 | Analogue Studio White Perspex (Acrylic) Turntable Mat |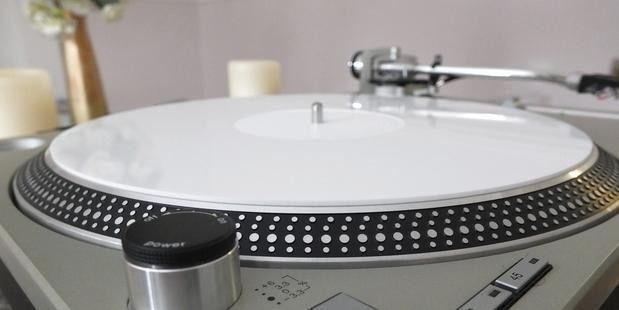 The Analogue studio white Perspex (acrylic) turntable mat upgrades even ordinary turntables. The durable mat features a sleek, white look and improves bass response while decreasing unwanted vibration. The mat also reduces static and works with turntables up to 3 mm thick.
---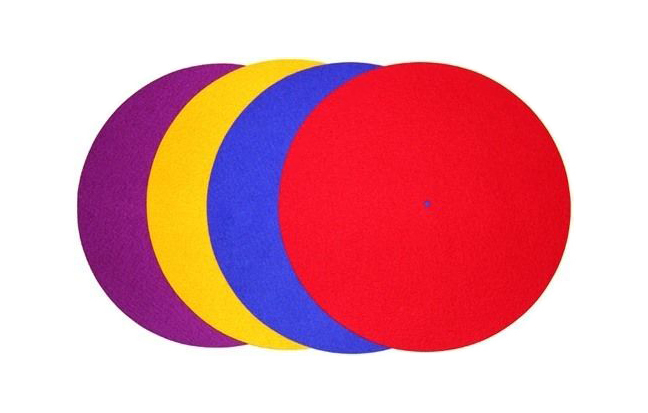 The Rega felt platter mat works with a wide variety of Rega turntables, such as p1, p3, and p7, along with many other brands. Made from 100 per cent wool, the quality mat enhances sound response by reducing vibration and noise interference. The mat separates low key instruments and special effect sounds for a positive listening experience.
---
| | |
| --- | --- |
| 4 | Pro-Ject Cork IT Turntable Mat |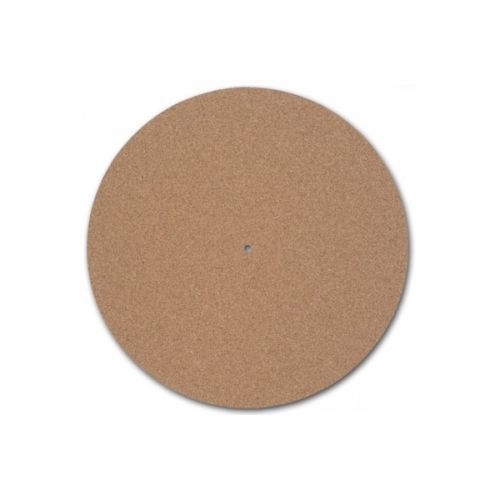 The unique design of the Pro-Ject Cork IT turntable mat allows it to avoid static load and reduce damping from metal platters. Along with being resistant to dust, the mats enhance the sounds of low-frequency instruments and special effects. The mats are inexpensive and install easily as a replacement for felt or rubber mats.
---
| | |
| --- | --- |
| 5 | Origin Live Upgrade Platter Mat |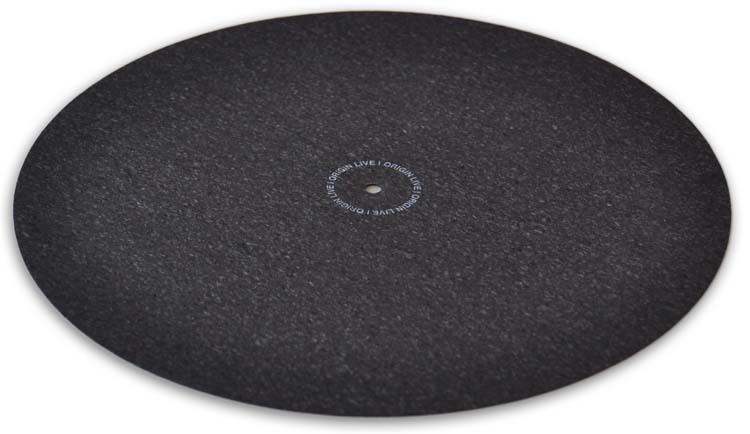 The Origin Live upgrade platter mat is an easy and inexpensive way to upgrade a turntable of any brand or size. The mat is universal and installs within just seconds. With a thickness of 1 mm, the lightweight mat increases sound performance and bass depth.
---
| | |
| --- | --- |
| 6 | Funk Firm Achromat Universal Record Mat |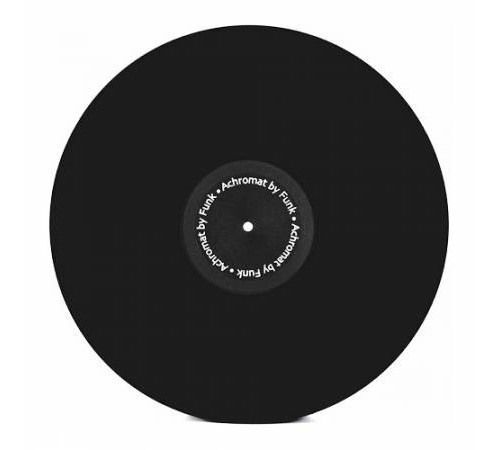 Composed of materials that mimic the records, the Funk Firm Achromat universal record mat increases internal damping to provide superb sound even after continuous use. The mat is thicker than traditional mats, but is also more lightweight, which provides more air along with deeper bass and better midband resolution.
---
| | |
| --- | --- |
| 7 | Roksan RMAT-5 Turntable Upgrade Mat |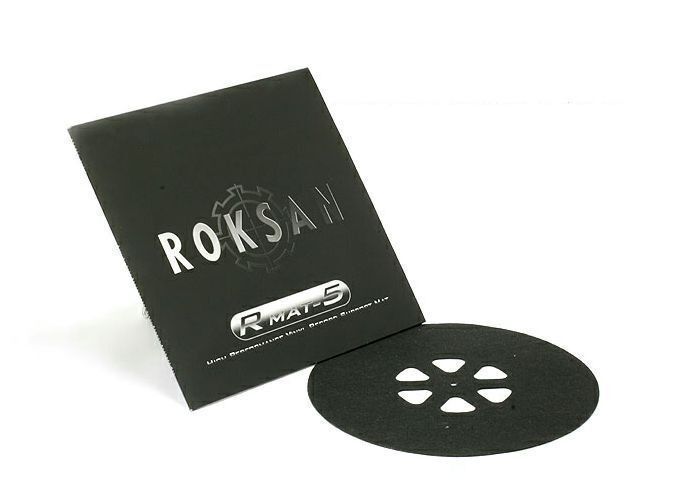 Designed for use on turntables with aluminium platters, the Roksan RMAT-5 upgrade mat improves both clarity and voice quality. The upgrade mat sits flat, has a high frequency, and allows the record to offer optimal playback for superior sound. With six different cut-outs, the mat enables the record to couple with the platter without excess vibration and other interference.
---
| | |
| --- | --- |
| 8 | Technics DMC Turntable Slipmats |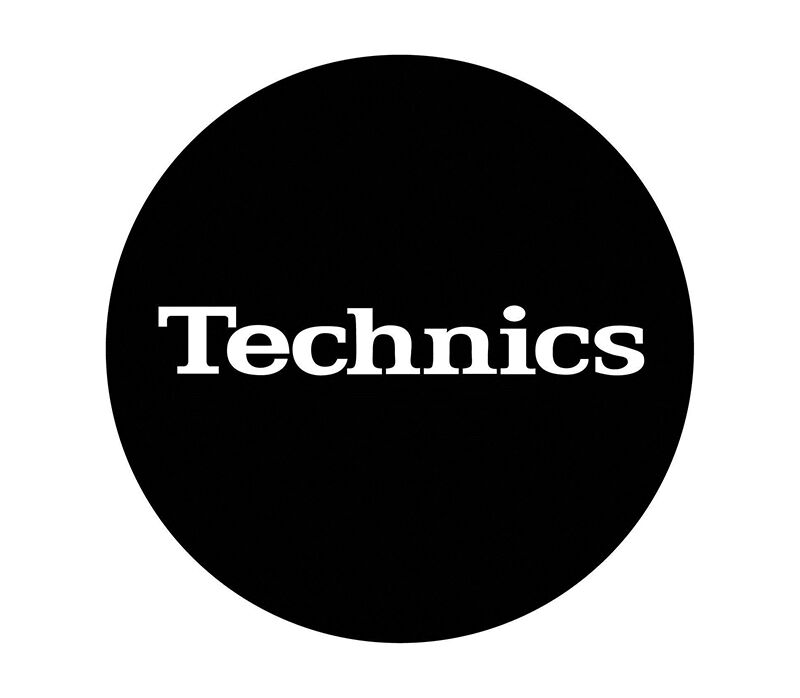 The Technics DMC turntable slipmat works for any turntable that has a vinyl deck. The mats come in sets of two and adorned with the Technics logo in a variety of colours, such as gold and purple. The polyester mats are heat treated and resistant to both dust and scratches.
---
| | |
| --- | --- |
| 9 | Analogue Studio Carbon Fibre Turntable Mat |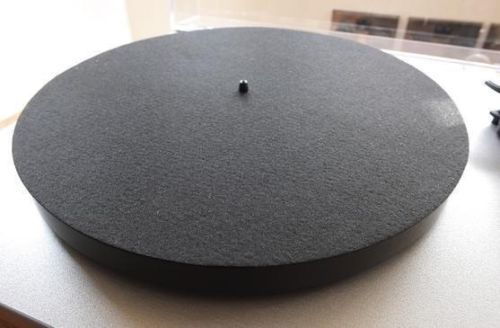 The Analogue Studio carbon fibre turntable mat works on nearly any type of turntable 1 mm thick. The mat reduces background noise and static while increasing tonal accuracy along with bass response. With the ability to keep musical instrument noises separate, this mat offers superior soundstage depth and width.
---
| | |
| --- | --- |
| 10 | Pro-Ject Audio Systems Leather IT Turntable Mat |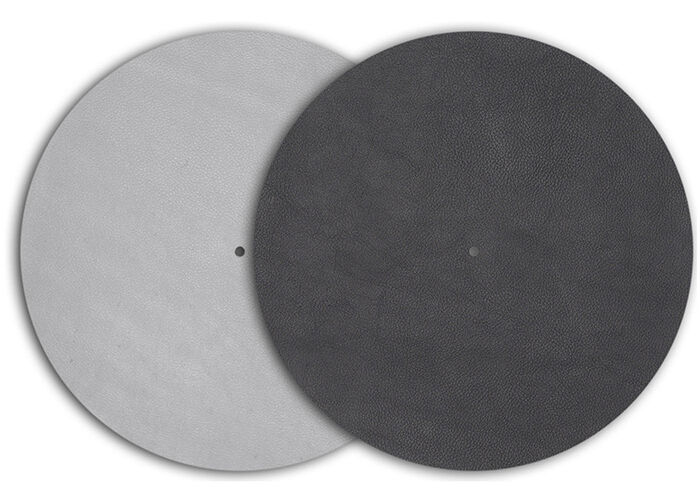 The Pro-Ject Audio Systems Leather IT turntable mat works on 12-inch platters and provides more enhanced playback than mats made from other materials. The mat decreases vibration in order to increase the stability of the record. With a smooth surface that has high friction, the mat reduces slipping while applying solid rotation.
---
How to Buy Turntable Mats on eBay
Selecting the right
turntable slip mat
does not have to be a challenge. By shopping online at
eBay
, the process is simplified. With the ability to use filters to narrow down the mats by brand, type, price, or condition, finding the right one is hassle-free. When you choose the mat that works best for you, ensure that you are buying from a top-rated seller for a superior buying experience. Turntable mats greatly improve the sound quality of vinyl records. By learning about the different types of mats available, finding the one that helps you achieve the sound you want it easy.