Essentially, rotavators are diggers. Using a rotavator helps aerate soil and break it up to make it more conducive to planting. Rotavators help level out the soil and use motorised blades to powerfully cut through soil chunks to smooth the surface. Though there are a variety of rotavators and garden tillers to pick from, find the right one for your garden on eBay, and let the rotavator do the hard work for you.

Einhell
Einhell is a German company which makes top-of-the-line power tools for gardening, including the Einhell BG-MT 3360, which is a powerful petrol tiller that cultivates soil using a four-stroke engine. The rotavator runs smoothly and breaks through all types of soil, even the most firm and tough dirt. The stop function reduces the risk of injury, and precision discs guide every stroke. Easy to use and height adjustable, the Einhell is versatile and high performing. The rotavator works quickly to cultivate soil, and the customisable brake shoe ensures you are digging at the right depth every time. When you need to go in the other direction, the guide wheel makes turning effortless, and the crank shaft keeps everything working quietly and continuously.
Mountfield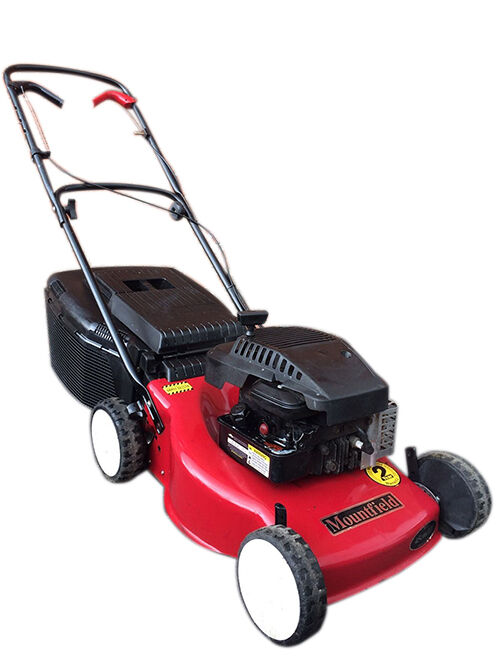 Skip the small stuff and go right for the heavy-duty artillery with the British-made Mountfield Manor 35 cultivator. This cultivator works well for larger spaces and harder tasks, and the 3.5 HP Briggs & Stratton engine does the hard parts for you. The versatile Mountfield machine takes on a number of tasks, from flower bed tilling to deep digging and everything in between. Maintenance-free and made of sturdy steel, the 54 cm wide tiller has adjustable tines for each job, as well as customisable handlebars. Start off simple from the beginning with the recoil ignition, and remove the handlebars for storage if necessary. The Mountfield router includes a small front wheel for easy travel, and the router is fuel efficient with a sturdy chain-driven transmission.
Husqvarna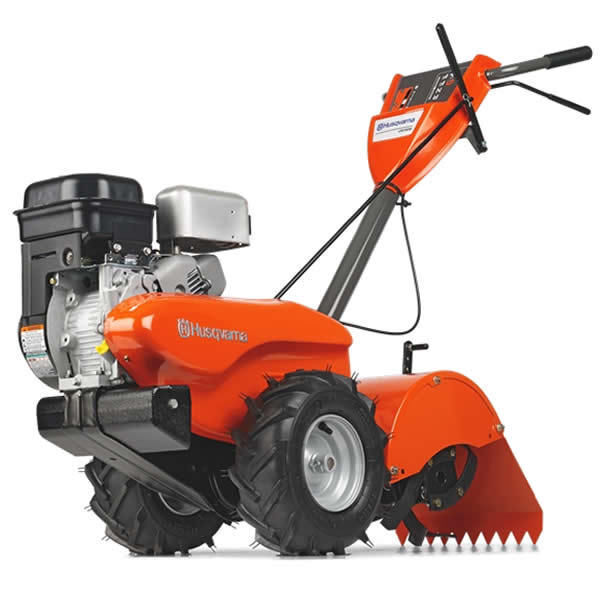 A lightweight 12 kg, easy-to-use, compact rotavator that is well suited for small spaces between crop lines, the Husqvarna T300RS may look small, but it packs a powerful punch with its 34 cc Subaru engine. A transmission with three ball bearings creates a long-lasting rotavator that runs smoothly, with easy-to-grip handles and a folding design which makes it easy to store or even toss in your vehicle. Instead of compromising your small garden or neatly spaced rows by using an oversized tiller, pick a tool that fits the task when you use the T300RS petite yet powerful mini tiller. Enjoy low fuel costs and a well-built, reliable rotavator that lasts from season to season.