One of the top brands in watches since the late 19th century, Seiko Japanese wristwatches are both fashionable and functional men's favourites. Made from quartz material, and available in chronograph designs, Seiko wristwatches hold value to watch and jewellery collectors across the world, especially the top vintage Seiko wristwatches.
Seiko 6931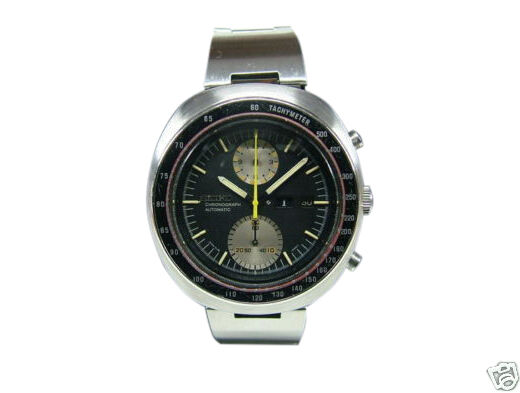 Dating back to 1970, the Seiko 6931 differs from other Seiko men's wristwatches of the time because it uses standard numbers rather than Roman or hash markers to indicate the time. The numbers made this Seiko model more popular than other models of the time due to their easy readability and practicality. You can easily see the numbers in the crystal casing and the second hand features a bright red that is easy to see. An automatic quickset date feature and inner face second hand make this watch especially attractive to collectors. Made for sports activities, this Seiko watch has waterproof properties that help it stay ticking even with the harshest of wear.
Seiko 6139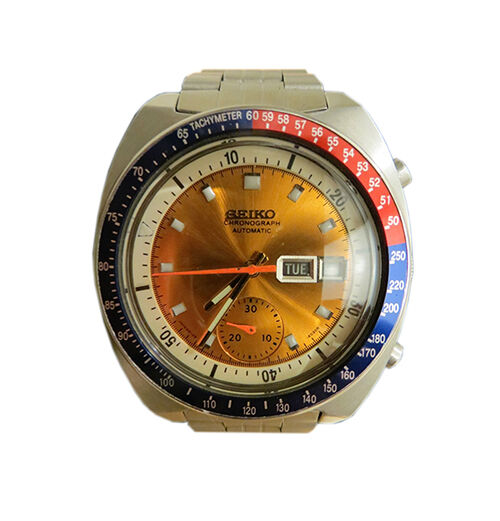 Made between 1969 and 1979, this watch is the first automatic chronograph from Seiko. It comes with a 30-minute counter and no second hand feature. However, a quickset automatic date display made it extremely easy to use. The watch features a smaller second face towards the bottom. One of the most popular versions of the 6139 was the Pogue, named for astronaut Colonel William Pogue who wore the watch on his famed 1973 Skylab mission. This model features a distinctive yellow face, a solid silver metal adjustable band, and a crystal casing. The watch notes the hours with hash marks, with the seconds noted with a combination of hash marks and numbers. Some other colours that make this Seiko model stand out are blue and red.
Seiko 6138
This Seiko watch was one of the last non-automatic chronographs the company ever made, even though the company released it in 1970, a year after the company released the automatic 6139. The company designed it for casual occasions and it acted as a stopwatch as well. Like the 6139, the company discontinued it in 1979. Made with a sturdy silver metal adjustable band, the watch features a black face with two smaller blue faces to depict the minutes and seconds. The central face offers bright white marks that make this vintage Seiko easy to read. It has white numbers that indicate the hours on the black trim. The Bullhead is one of the most popular of the 6138 watches and varied from the original 6138 due to its single brown dial. The Bullhead got its name for its large size and the heavy way it sits on the wrist.