Invented by Phillips and Sony, the CD-R disc represents a variation of the classic compact disc. CD-R discs possess a Write Once Read Many (WORM) optical medium that allows users to store audio and video files in several recording sessions. Consumers who want to buy a stack of CD-R discs can find name brand discs at affordable prices on eBay. First, consumers should learn about the top five CD-R discs, as well as how to keep CD-R disc recordings safe, the synergy of dye and reflective layers, and the meaning of the letter R that appears beside "CD" in the label.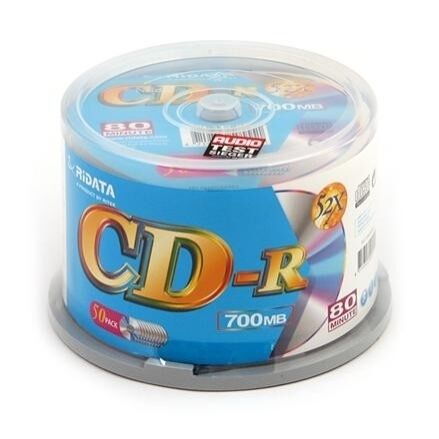 Ritek places the Ridata CD-R through multiple quality control tests to ensure each disc maintains the most reliable optical data storage. The Ridata offers users a wide variety of mediums to copy and save to each disc, from double albums to computer-generated graphics. A highly developed organic dye provides users with exceptional read and write quality and durability. Ritek has manufactured a CD-R disc that experiences below-average error rates under a wide performance range. Users can expect the Ridata CD-R disc to resist UV and heat damage, which prolongs data storage for more than 100 years.
---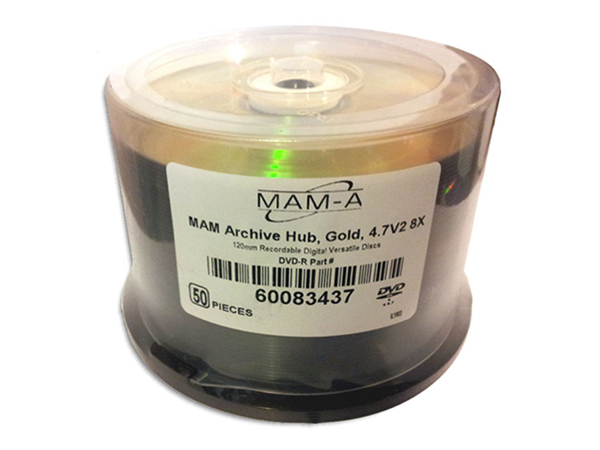 Mitsui created an organic phthalocyanine dye that many CD-R disc experts consider the most technologically advanced dye available throughout the world. The premium gold reflective layer provides users with optimal recording quality and unparalleled recording precision. Mitsui's combination of world- class dye and reflective layer creates the perfect CD-R disc for mastering music mixes and organised archiving. The MAM-A Mitsui Gold CD-R disc can store audio and video files for more than 300 years, without losing any integrity to the sound or appearance of the disc content. Many music recording professionals reference the textured fullness that the Mitsui Gold disc replicates
---
| | |
| --- | --- |
| 3 | Primera TuffCoat Plus 48x CD-R |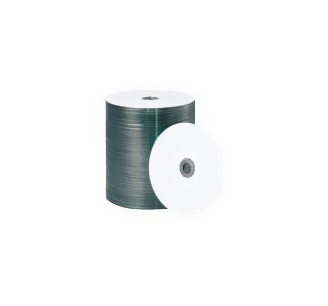 Consumers who use Primera inkjet printers and laminators should ensure disc compatibility by purchasing the Primera TuffCoat Plus 48x CD-R spindle. Primera designed the optimised print surface exclusively for Primera products. As one of the leading CD-R disc manufacturers, Primera completely seals the inner and outer edge of the TuffCoat Plus to eliminate oxidation and extend disc longevity. This disc possesses a maximum write speed of 48x and a maximum recording time of 1.33 hours.
---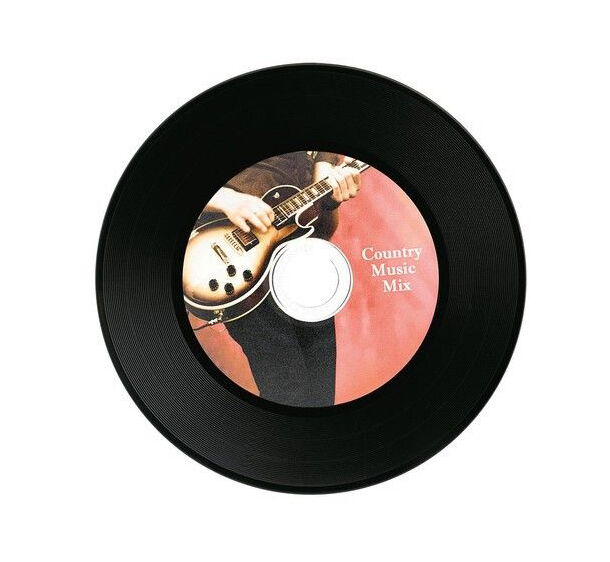 The Verbatim Digital Vinyl CD-R disc package includes a reusable spindle that protects each disc from dust and physical damage. Packed with 25 CD-R discs that include retro vinyl 45 rpm designs, the Digital Vinyl collection of blank media works for compact disc recordings, digital music storage, and multimedia presentation. Each disc stores 700 MB of audio, which translates into 80 minutes of music recordings. A special dual-layer coating protects the discs for long-term storage in a closet or on a basement shelf.
---
| | |
| --- | --- |
| 5 | Taiyo Yuden Water Shield |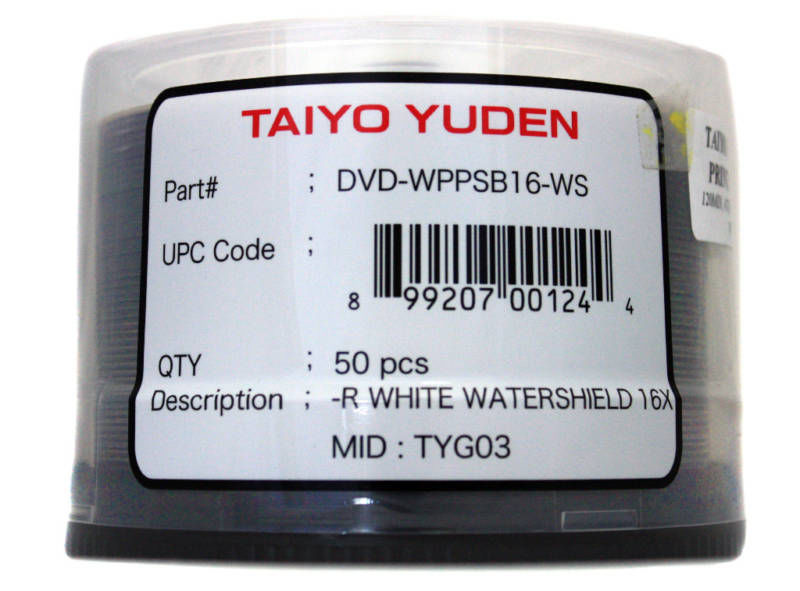 Many storage disc experts credit Taiyo Yuden with inventing the CD-R disc. The recently introduced WaterShield CD-R disc utilises proprietary WaterShield to repel water and protect the disc surface from scratches, as well as normal wear and tear. Taiyo Yuden applies just enough WaterShield to protect the discs from harsh elements, while not sacrificing the sound quality that the company has firmly established. Many reviewers refer to the Taiyo Yuden WaterShield blank media as the best combination of price, quality, and consistent sound.
---
What Does the 'R' Stand For?
Standard compact discs can only read audio and video data and then convert the data to sound and images. When consumers see the capital letter R next to CD, they know the discs under consideration also record audio and video. The R represents an important buying factor for consumers who transfer audio and video files among different desktop and laptop computers.
The Synergy of Dye and Reflective Layer
The synergy that occurs between CD-R disc dye and the reflective layer provides users with the most accurate recording process available on the market. Translucent dye coats a reflective aluminium layer, instead of manufacturers etching grooves into the protective layer. Blank discs allow light to shine through to make contact with the reflective layer. During a CD-R disc recording, a strong laser projects a light beam that darkens the dye, and thus, prevents light from hitting the reflective layer.
Keeping CD-R Recordings Safe
Users can purchase CD-R discs that possess the most cutting edge technology, but the technology is useless if the recording becomes vulnerable to moisture, light, heat, and physical damage. Manufacturers recommend that users check for defects before they record audio and video to CD-R discs. Users should invest in error detection software that catches recording issues before recording sessions, as well as store CD-R discs in low humidity and temperatures.
How to Buy CD-R Discs on eBay
eBay offers CD-R buyers a fertile virtual selection of CD-R sellers. To find the right seller, type specific keywords into eBay's search engine. For instance, you can search for CD-R discs by write speed, such as 48x or 52x. You can also search by specifying the number of discs that you want in the package. Common package sizes include 50 and 100. Whichever search criteria you use, the goal is to reduce the number of potential sellers to a manageable number of candidates. Thoroughly examine the credentials of seller candidates by reviewing the customer feedback that eBay compiles for each seller. Moreover, confirm that the seller accepts your preferred payment method and delivers the discs within your specified time frame.