Sometimes children and adults need a little extra security at night to ensure their beds stay dry. This help can come in the form of a thin disposable bed mat slipped under the blankets and top sheet. Bed mats have a plastic backing to prevent leaks and soft fibre layers to absorb liquid. Some mats are also odour neutralising, so no one has to know if an accident occurs. The top
disposable bed mats
include all of these benefits and more. Consumers can purchase disposable bed mats through grocery and retail shops, health stores and companies, medical supply websites, and on eBay.
| | |
| --- | --- |
| 1 | Goodnites Disposable Bed Mats |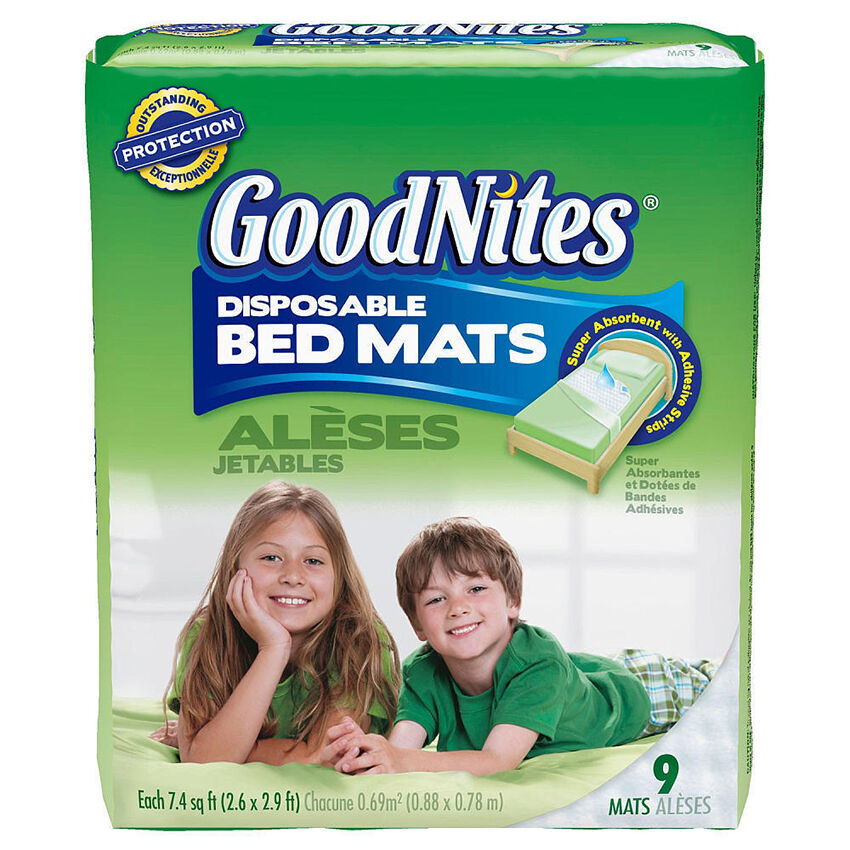 Toddlers and young children can rest easy with Goodnites Disposable Bed Mats. These long absorbent sheets stay in place on the bed and protect bedding from a late night accident. Goodnites can absorb as much liquid as a pair of large to extra large Goodnites Underwear. Plus, the peel and stick adhesive backing means that the bed mat stays where it belongs no matter how much the person sleeping on the mat moves or squirms.
---
| | |
| --- | --- |
| 2 | Nightingale Chux Disposable Bed Mats |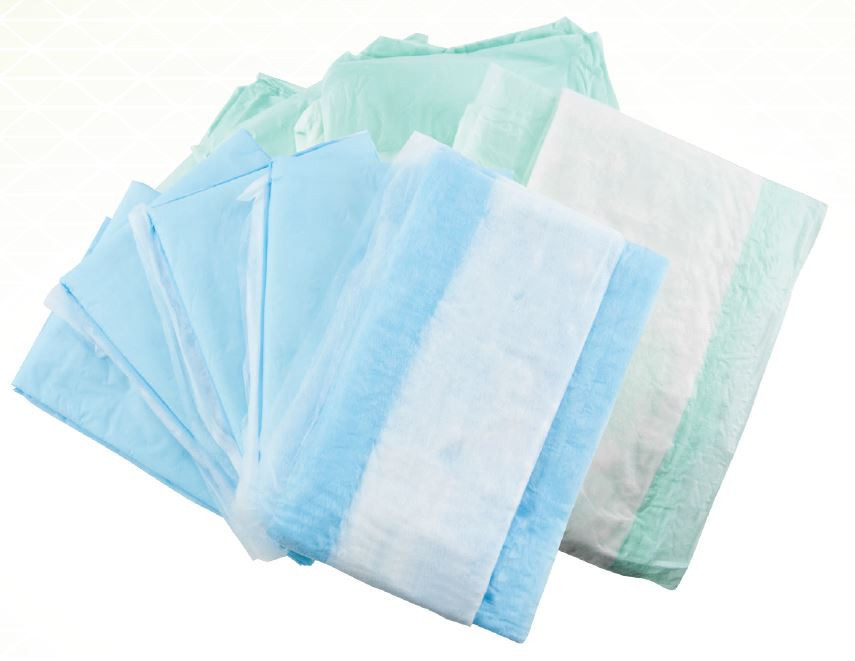 Children and adults who are prone to accidents can make use of Nightingale Chux Disposable Bed Mats. Even hospitals rely on "Chux" for patients who have incontinence issues. The squares are small enough to be discreet, while the plastic blue backing is easy to identify for quick cleaning and placement. Chux mats have a thin layer of fluffy polymer, which can absorb up to 2.5 litres of liquid. The polymer also neutralises ammonia, which helps to decrease odours.
---
| | |
| --- | --- |
| 3 | Munchkin Arm & Hammer Disposable Bed Mats |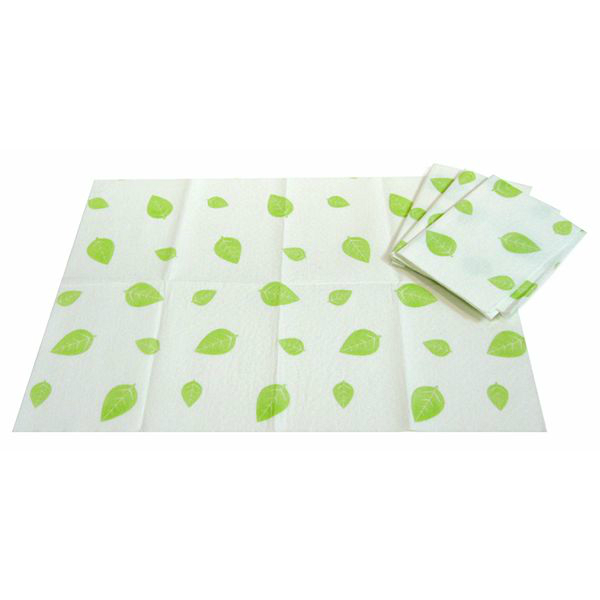 Parents may want to look into Munchkin Arm & Hammer Disposable Bed Mats for changing tables and cribs. These smaller mats are leak proof and just the right size for a baby's changing table. The liner prevents leaks, while the top layers absorb liquids to keep the baby dry. These mats are also infused with Arm & Hammer baking soda to keep odours at bay. Munchkin bed mats are also great for use on the go.
---
| | |
| --- | --- |
| 4 | Prevail Absorbent Protection Disposable Bed Mats |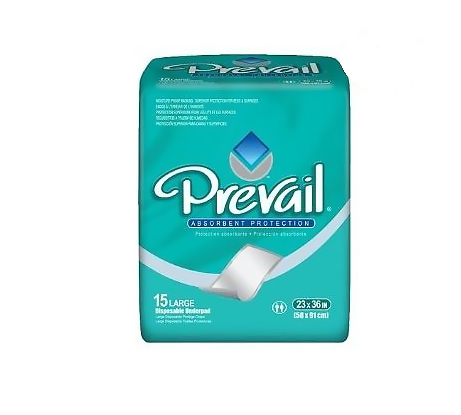 Adults and children can make use of Prevail Absorbent Protection Disposable Bed Mats too. Prevail Bed Mats are available in a range of sizes, including the Prevail Fluff Underpad and the Prevail Premium Super Absorbent. Prevail pads feature a bonded construction to help prevent separation or clumping of the mat's layers. The mat does not have plastic borders, so the skin does not get irritated. The plastic backing and a cloth-like top sheet feels soft and comfy.
---
| | |
| --- | --- |
| 5 | StaPut Disposable Bed Mats |
Kendall/Covidien produces the StaPut Disposable Bed Mats for adults with incontinence issues, but these mats are useful for people of all ages. StaPut mats may also be referred to as Wings Fluff and Polymer Underpads, which feature heavy absorbency. There are two sizes available and the polymer fluff neutralises ammonia for odour elimination. Plus tuckable wings or peelable adhesive strips help keep the pad in place on the bed.
---
Comparison of Disposable Bed Mats
Of these five brands of disposable bed mats, some work best for babies and toddlers, while others are effective for people of all ages. Prevail, Chux, and StaPut mats are good for children and adults, with StaPut offering the largest size. Some bed mats have extra features that make them a better option for squirmy children or patients. StaPut and Goodnites both have a peelable adhesive backing to secure the bed mat to the sheet, so it does not move under the person resting on it. Munchkin Arm & Hammer bed mats are best for use with babies and toddlers, and they are the smallest size pads. They are portable, and infused with baking soda to provide natural odour elimination.
How to Buy Disposable Bed Mats on eBay
Disposable mats are available on eBay through a number of sellers. Different brands are geared towards slightly different markets, such as adults or babies. When considering disposable bed mats, make sure to look at the size of the mat as well as its features. You may also want to compare products to see which ones offer more bed pads per package for the price. Use the eBay search engine to locate specific types and brands of bed mats more quickly. This search engine is available from every page of the website. A refinement menu on each search results page allows you to narrow down results by condition, price and more.