A handbag is an essential
accessory for women
and when purchasing a
designer handbag
, consumers are confronted with a huge array of models to choose from. By considering those from some of the most popular design houses, consumers ensure they choose a high quality bag that is on-trend and stylish. Shoppers must also consider how big the bag needs to be and whether they require a formal bag, such as a clutch or a casual, more practical bag, such as a tote. eBay offer genuine designer handbags from some of the most popular designers in new or used condition at very competitive prices.
Celine handbags are exquisite handmade creations. They are available is a wide choice of styles. Popular styles are made with lambskin or calfskin available in all the latest colours and shapes. Celine offer clutch bags, satchels, totes, and trapezoid bags, ensuring consumers find a bag in a size, colour, and style suited to any occasion, from formal wear to everyday use.
---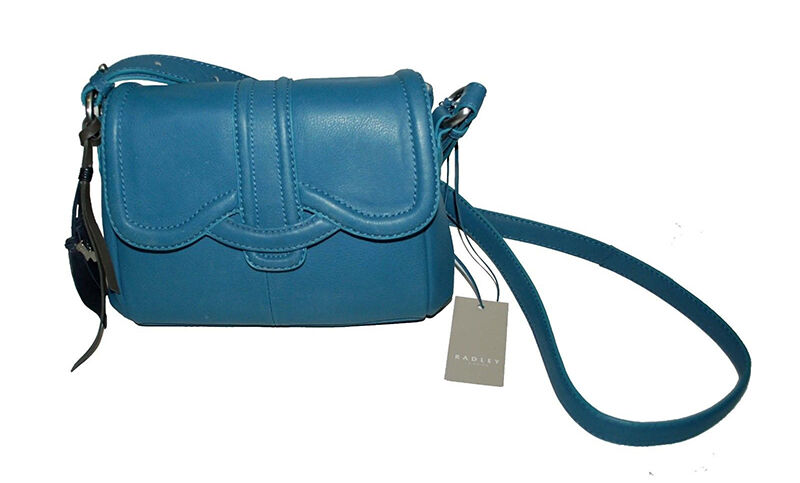 Radley are one of the most popular design houses in the UK and are best known for their Scottie dog logo tags. Every Radley bag features a little leather Scottie. All have a Scottie dog tag and other models feature the same logo printed or embossed into the fabric. Many popular models are leather for timeless style and durability. The Potting Shed Grab Bag from Radley features the Radley Scottie playing with the autumnal leaves, along with a woman and a potting shed.
---
Gucci is a well known Italian design house, with a selection of handbags highly prized for their quality and style. Choose from a selection of shoulder bags, cross-body bags, Boston bags available in leather or precious skin bags made of animal skin such as python and crocodile. Their distinctive Gucci logo is emblazoned across every bag and is instantly recognisable, even from a distance.
---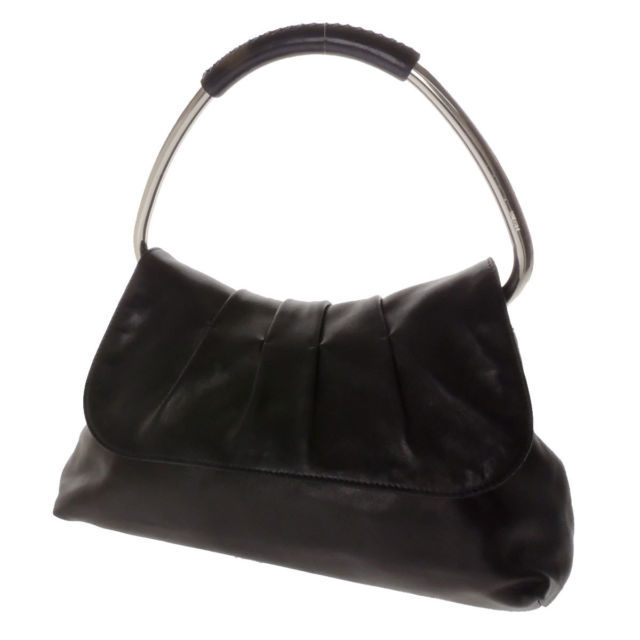 Prada is another Italian design house well known for their high quality handbags in attractive styles. Choose from a variety of timeless and current style bags, including the Bomber Napper Leather Tote or any of the Mini Bag collections for a small, compact, but practical handbag.
---
The design house of Coco Chanel produces exquisite handbags suitable for every occasion, outfit, and season. Choose a brightly coloured flat bag made of quilted lambskin leather with an interlaced chain for a bold but stylish look. Alternatively opt for a Chanel embroidered jersey messenger bag for a fashionable bag with plenty of room for carrying essentials.
---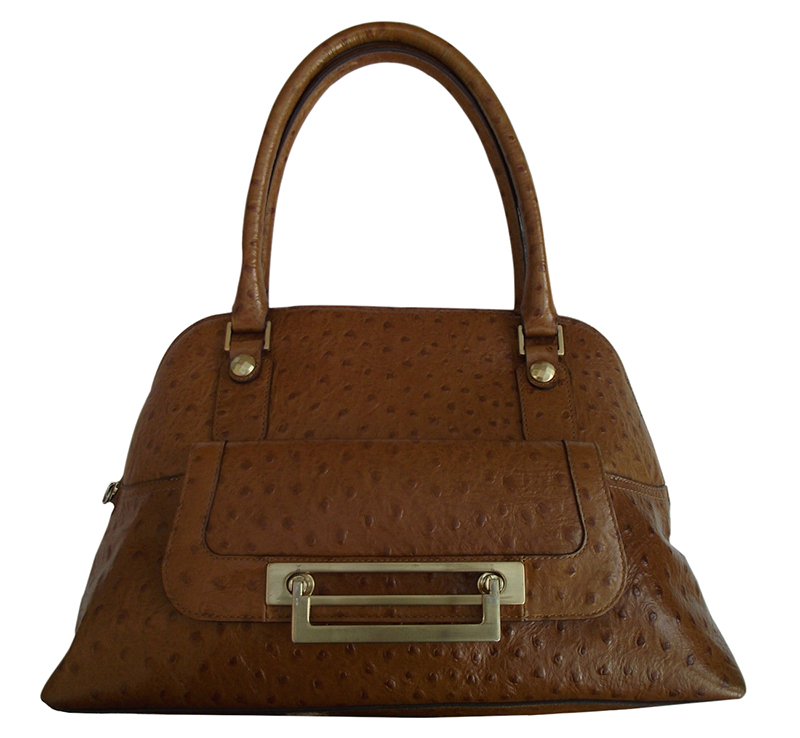 The designer for Debenhams, Jasper J Conran, is a quintessentially British designer offering stylish and affordable handbags for men and women. These high quality, trendy handbags carry an affordable price tag, making them very popular. A sought-after model is the Call It Spring Clutch, well suited to formal occasions. This bag adds a delicate touch of sparkle and shine, with attractive rhinestones, to a dark, plain outfit.
---
Louis Vuitton handbags are highly prized. They carry a comparatively high price tag but are examples of handmade excellence. These high quality handbags cater to every social occasion, dress, and taste and are available in a huge range of styles. These bags have the Louis Vuitton monogram clearly printed on the fabric, with many examples having the monogram emblazoned repeatedly all over the fabric for a bold, contemporary look.
---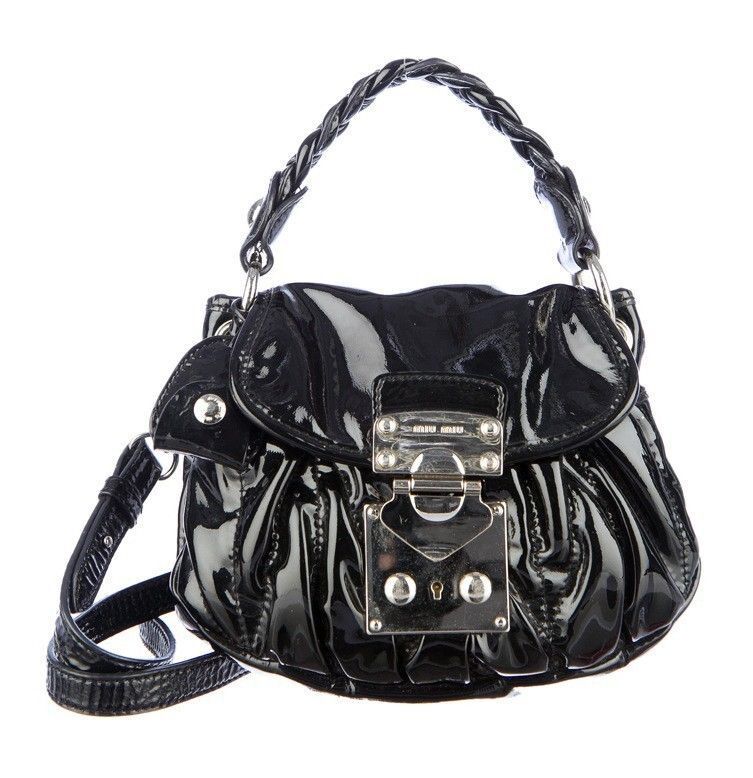 Miu Miu is a contemporary subsidiary of the Prada fashion house in Italy. They produce a range of stunning handbags for every occasion. For a bold, contemporary look, opt for a Miu Miu bag from the Matelasse Collection, with a stitched, textured, cable weave construction. The Nappa Crystal Clutchbag Collection offers a range of stylish leather clutch bags suited to formal occasions, complete with removable Swarovski crystal straps.
---
Ralph Lauren is an American designer producing a range of stunning handbags and other fashion items highly prized across the whole world. Each bag has the distinctive Ralph Lauren monogram delicately stitched on. The Soft Ricky Bag Collection features bold, bright, contemporary colours, including lime and clementine, as well as classic, understated browns and blacks. This collection uses supple, extremely soft leather and brightly coloured, waxed thread for durability and style.
---
How to Buy Designer Handbags on eBay
Buy a designer handbag from reputable eBay sellers with confidence and ease. When purchasing a designer handbag, ensure it is a genuine model with the appropriate logos, dustbag, and stitching and construction quality. Ensure the seller offers insured postage for costly designer items. Choose from some of the most popular designers in the UK, including Jasper J Conran, Radley, Gucci, Prada, and Ralph Lauren. Decide whether you need a small, delicate bag for formal occasions or a practical bag to store all the essentials in for everyday use and establish whether you want a classic, timeless bag in black or brown leather or a bold, contemporary look with bright colours and eye catching embellishments.