If, as the saying goes, 10 per cent of anglers catch 90 per cent of the fish, knowing the difference between fishing reels is critical. Designed for smooth casting with a lightweight line, fly reels possess a much simpler design than their spinning counterparts do. A good understanding of your fishing goals, your fishing style, and the area you plan to fish, makes purchasing the best Vision fly fishing reel for the job a far simpler choice.
Vision GT Reel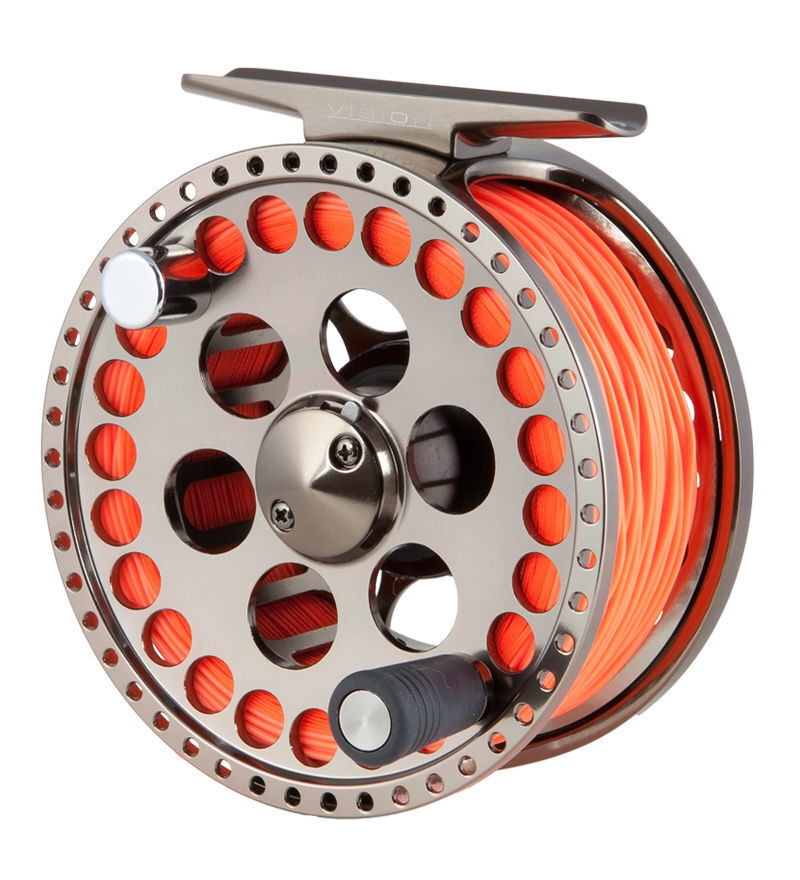 Made from a single piece of anodised high-quality aluminium, the GT is a classic Vision creation. The disc drag system helps land even the heaviest fish, and the waterproof seal and bronze finish keep the reel safe from saltwater. The polyurethane handle ensures a good grip despite wet conditions, and the silent retrieval mechanism helps anglers stay quiet in the hunt for their target fish. Available from the very small 2-4 through to size 11, the GT offers excellent features for a very reasonable cost.
Vision Koma and Koma Plus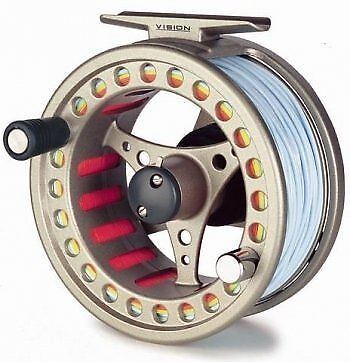 A basic reel, the Vision Koma suits no-fuss trout fishing. Made from light aluminium and an easy change left to right wind, the Koma makes for a perfect travel companion. Its upgraded version, the Koma Plus, comes in the same sizes 4-5 through 7-8 and the same comfortable handle, but the discs and internal switch mechanisms are redesigned for extra-smooth handling.
Vision Deep
The Vision Deep holds greater quantities of fishing line, particularly suited for anglers casting significant distances into lakes and river mouths, as well as for those fighting fish in strong current conditions. The non-reflective matt finish reduces glare from the bank, and the disc brake adjustment is quick and accurate, ensuring fish do not break unyielding lines. Normally found in much more expensive fly fishing reels, the quick release spool is a welcome addition, perfect for anglers playing larger fish.
Vision XLA Hard
One of the most popular Vision fly fishing reels, the XLA Hard is made from high-grade aluminium; the anodised grey finish keeps the reel virtually scratch proof. Available in sizes 8-9, 9-10, and 11, the full cage design protects your fishing line, and the Japanese bearing makes for smooth retrieval and casting. Like other Vision reels, the XLA is waterproof and comes equipped with the same polyurethane handle and a fast spool-change system.
Vision Tank
As its name suggest, the Vision Tank is virtually indestructible. Designed for salmon fly fishing, the Tank's full-cage design significantly reduces line tangles and jams, and the anodised aluminium keeps the internal mechanisms dry and rust proof. Available in sizes 7-9, 11, and 12, the classic design is immensely popular. Not only does the Tank reel look great, it comes with a distinct clicker and brake sound that were previously only available on vintage fly reels.