Vauxhall Vivaro Renault Traffic Nissan Primastar

Is your Vauxhall Vivaro cutting out? I have owned one of these vans for 260, 000 miles and have come across almost every problem with this van, one of my main problems which no mechanic armed with his Snap-On scanner could fix neither could Vauxhall who wanted £180 a time to tell me that there was no fault showing on there computer or to tell me it was something it was not, If your vivaro lacks power (flat spots) and does not idle for more than five or ten minutes before it cuts out, when you stop at traffic light for more than couple of minutes it wont rev up but when you turn engine on and off its ok again, then you most likely need a Fuel pressure regulator solenoid on your bosch fuel pump, pictured below.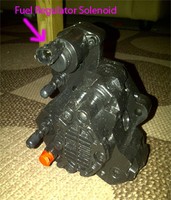 Recon pumps available from https://www.injectorshop.co.uk
To remove the pressure regulator they is three Torx screws one underneath and one either side, the solenoid my by a bit stiff but just needs a good tug and wiggle to come free. Vauxhall dealers (stealers) quoted me £290 plus VAT, So find your local Bosch dealer many available online i picked one up for £110 incl VAT (still dear but much better price for exact same genuine part).
If you have fixed the cutting out issue but the flat spot issue remains still then this is most likely the boost sensor which can be found located on the right hand side of the engine if you were to look at the vehicle straight on, It has two hose pipes leading from the sensor (be sure to make sure these go back in the same place by marking the top hose bottom hose). These are £50 including VAT at Vauxhall dealers (Not bad for Vauxhall).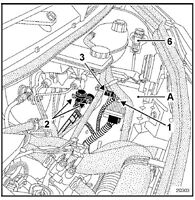 No.2 Boost Sensor.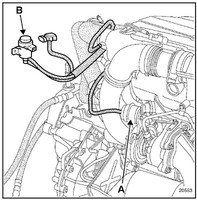 Service manuals can be bought for five pounds from
Vauxhall Vivaro Service Manual