Wearing a waterproof poncho is a simple way to keep an outfit dry when stepping outside in the rain. It is possible to find a waterproof poncho that is both stylish and practical, so style-conscious ladies stay dry while looking fabulous. Some occasions call for practical options in the form of extra-tough waterproof ponchos. Learning about the different options helps buyers choose appropriate ponchos for various purposes.
Ladies' Waterproof Ponchos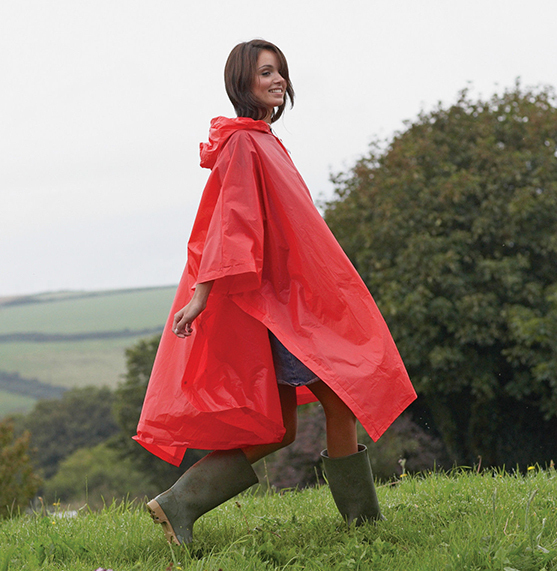 Waterproof ponchos are practical, but that does not necessarily mean boring. Anybody who wants to create a stylish look that also keeps the wearer dry may want to try a fashionable ladies' poncho. Thanks to the diverse nature of the fashion industry, it is possible to find ponchos with both plain and outrageous designs. Patterns are ideal for those who want to make bold fashion statements. However, ladies who work in formal environments may want to choose basic styles for the trip to work. Fortunately, many women's waterproof ponchos feature simple designs.
Army Waterproof Ponchos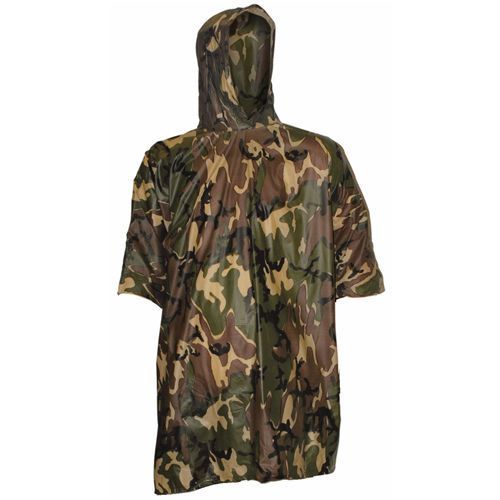 Ponchos are not always about staying dry. When camping or hiking, a poncho that is suitable for lengthy periods in the great outdoors is necessary. Army waterproof ponchos withstand wind and rain better than other types and are ideal for harsh conditions. These ponchos often reach to the ankles and prevent the trousers from soaking up water.
Plain Ponchos
Plain ponchos are excellent for ladies who simply want waterproof gear to get the job done without frills. A black poncho is a versatile option, as the colour matches everything. A black waterproof poncho usually features nylon ripstop to avoid bothersome tears from excessive weight and snags. A solid pink waterproof poncho keeps things simple while still adding a little flair to any outfit.
Ponchos for Festivals
A festival waterproof poncho is a must-have for festival attendees. These ponchos usually incorporate designs that are funky enough to help the wearer stand out from the crowd. At a music festival, a poncho that identifies an avid music fan is a popular choice. Festival ponchos also usually come with extra pockets to hold cameras, wristbands, and cell phones.
Clear Waterproof Ponchos
Fashion lovers can finally stop worrying about poncho designs that match their outfits. A clear waterproof poncho allows the wearer to show off the outfit underneath while staying dry. Ladies who want to add a little additional colour can opt for ponchos with transparent tints to add a little diversity to their usual wardrobes.