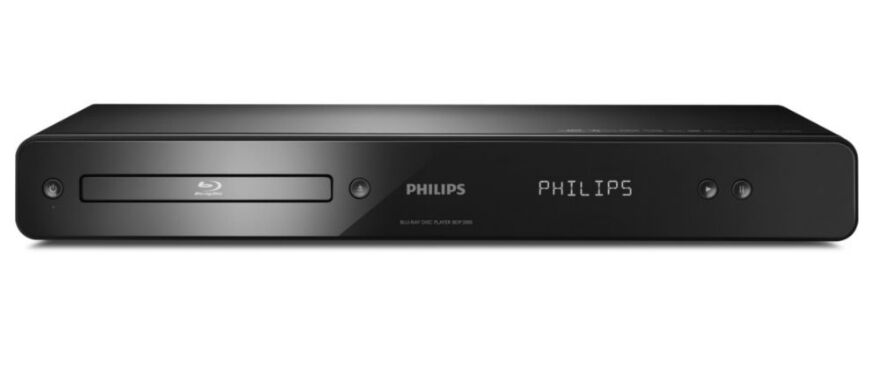 Blu-Ray players have taken home entertainment to new heights owing to the superior picture and sound quality that they deliver. The introduction of high-definition televisions, in a way, led to the birth of Blu-Ray players because of the space constraints of DVDs when it came to offering high-definition content. A single Blu-Ray disc manages to hold content that would otherwise require five DVDs, or 35 CDs.
The demand for Blu-Ray players continues to rise, helped by the fact that most Blu-Ray players are fully capable of playing DVDs as well, thereby ensuring that one's existing DVD collection does not go to waste. Buying these players is quite simple, given that both offline shops, as well as online platforms, like eBay, offer users scores of options. Whether one requires a multi region Blu-Ray player should be established at the onset. Other aspects that need one's consideration include: distinguishing between the different types of Blu-Ray players on offer, Internet connectivity capability, A/V connections, and extra features.
Multi Region Blu-Ray Players
Just like the DVD world that is segregated into six major regions, Blu-Ray also has its own region coding, although when it comes to Blu-Ray players, the world is divided into three regions as opposed to six. This limits the Blu-Ray discs that one can play on a Blu-Ray player, and allows film studios to be able to time their worldwide releases as they please.
The region coding for Blu-Ray players is followed by a number of Blu-Ray disc releases, although not all Blu-Ray discs adhere to this standard, and in such instances, these uncoded discs can be played in all Blu-Ray players irrespective of where they are purchased. The geographical regions that fall under different region codes are as follows.
| Region Code | Geographical Regions |
| --- | --- |
| Region A | USA, Latin America, East Asia (barring China) |
| Region B | Africa, Europe, New Zealand, Australia |
| Region C | Russia, China, India, all other nations |
This concept aims to prohibit the use of Blu-Ray discs released in one region from playing on Blu-Ray players meant for another region. Multi region Blu-Ray players work by overriding this technicality, and in many instances, these players modify original specifications laid down by the manufacturers in question.
What one also needs to take into account is that a number of Blu-Ray discs include supplementary material, like interviews and deleted scenes, in standard resolutions like PAL or NTSC. As a result, people who reside in countries that use the NTSC system may have problems accessing content that is recorded using the PAL format.
Different Types of Blu-Ray Players
When it comes to buying a multi region Blu-Ray player, buyers are presented with multiple options, which range from simple players to those with a variety of features. For simplicity's sake, they can be classified into entry level models, those that offer 3D viewing, speciality models, portable players, and Blu-Ray recorders.
Entry Level Players
These Blu-Ray players are the most affordable and are available with minimal features. One can expect these players to contain 1080p output, which is the norm with Blu-Ray players, and most of the entry level models now come with the capability of playing DVDs and CDs as well. While a number of entry level models offer Internet streaming capabilities, they tend to offer limited selections when it comes to content providers.
3D Players
A significant number of modern day televisions come with the capability to play 3D content, which is something that one can find in Blu-Ray players as well. Investing in a 3D Blu-Ray player makes sense only if one owns a television that can play 3D content. Since these models are priced higher than entry level alternatives, they tend to offer an increased number of content providers when it comes to Internet streaming. One can also expect these to contain Wi-Fi capabilities.
Speciality Players
These account for the top-of-the-line Blu-Ray players, and they normally have all of the features found in entry level and 3D alternatives. Extra features can include conversion from 2D to 3D, inbuilt memory, multiple HDMI outputs, and SACD/DVD audio playback. Given that these players can be considerably more expensive than regular models, one should think twice before investing in a speciality Blu-Ray player.
Portable Blu-Ray Players
A relatively new concept, portable Blu-Ray players, come with integrated screens. Designed to be used on the move, these players are ideal for anyone who spends time commuting. Certain portable Blu-Ray players come with HDMI outputs, which allow them to function as standalone players when connected to HDTVs.
Blu-Ray Recorders
Blu-Ray recorders, as the name implies, come with the capability of recording content, in addition to playing Blu-Ray discs. These players tend to have inbuilt hard drives as well as tuners, and integrated units allow users to write content over rewritable Blu-Ray discs.
A/V Connectivity
Blu-Ray players contain a minimum of one HDMI output, which is used to transfer data from the player to the television through an HDMI cable. Some versions have two HDMI outputs, and when it comes to 3D viewing, an HDMI 1.4 port is present. Some Blu-Ray players also have Ethernet ports, which allow wired Internet connectivity.
Previously found component outputs, such as Y/Pb/Pr, are not included in most models of Blu-Ray players now because of the better quality that HDMI offers, as well as a result of piracy issues. In addition to Blu-Ray players that offer 5.1 channel audio output, new versions come with 7.1 channel output as well. As a result, one ought to take into account the capabilities of the existing home entertainment system in order to determine which A/V connections to look for in a Blu-Ray player.
Sound Matters
Before buying a Blu-Ray player, it is important to take into account the audio receiver with which it is paired, and as mentioned, new models have the capability to feed seven channels of digital audio. DTS and Dolby Digital have now been replaced by DTS Master Audio and Dolby TrueHD, which offer a much better sound experience than their previous versions. Older receivers, however, may not be compatible with DTS Master Audio and Dolby TrueHD signals, and in such instances, one should consider investing in a new receiver.
Internet Connectivity for Video Streaming
Blu-Ray players that contain Internet connectivity allow users to stream content through the Internet to any HDTV, which does not require the television to contain Internet connectivity. Different players are known to offer content through different service providers, and as a buyer, one ought to delve into this aspect before making a decision. Another aspect that requires a buyer's attention in this regard is whether one should look for a Wi-Fi enabled player or one that connects through an Ethernet port. Users who already have HDTVs that allow streaming of content through the Internet can do without this feature.
Buying Multi Region Blu-Ray Players on eBay
When buying a Blu-Ray player, one has scores of options from which to choose, many of which are on offer through eBay. eBay is home to the best brands that manufacture Blu-Ray players, and when buying through the website, one can expect to come by entry level players, portable players, Blu-Ray recorders, and more. In addition, one can also find HDMI cables, recorded Blu-Ray discs, and rewritable Blu-Ray discs on eBay.
Looking for Blu-Ray players on eBay is quite simple. Buyers have the option to type in just what they are looking for in eBay's search option that is present on every page. For example, typing "portable Blu-Ray players" into the search section results in relevant results. Alternatively, one can also go through the different categories when searching for what is on offer.
Comparing products offered by different sellers is suggested since some may provide different features and varied prices are not uncommon. One can also expect to find some good alternatives when looking for used Blu-Ray players.
Conclusion
Although Blu-Ray players offer a great viewing experience, they are best used in conjunction with HDTVs. While HD-ready televisions are capable of processing 1080p signals, and are compatible with Blu-Ray players, they do not guarantee better picture quality. When it comes to watching 3D content, not only should the Blu-Ray player support a given format, so should the television in question. So, while a Blu-Ray player is a great way to enhance one's home entertainment system, due attention should be paid to ensure that it is compatible with what already exists.
Users do not have to worry about discarding their old DVDs simply because Blu-Ray players sold today not only play DVDs, there are players that can upscale standard DVDs to result in better quality. New films can be found in the Blu-Ray disc format quite easily because most big studios have started releasing films in this format. Moreover, a good Blu-Ray player does away with the need for separate media streamers, network media players, CD players, and DVD players, functioning as a dependable all-in-one.