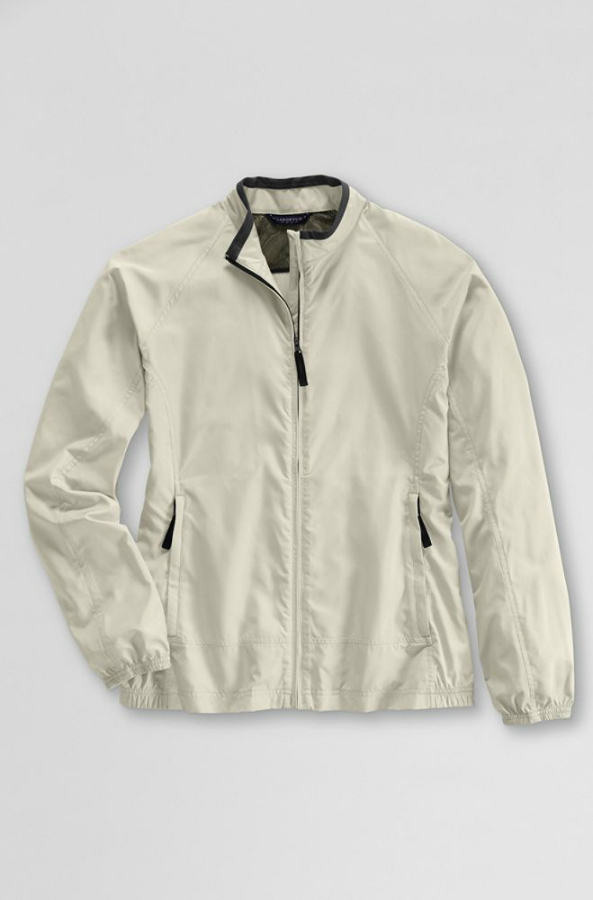 Introduction
Golf is a sport enjoyed by many. Whether it is played as to improve fitness, as a competition or on a social outing, it is imperative that the right equipment and clothing is worn. As golf is played over a large expansive outside area, it means the player is often exposed to the elements for extended periods of time. Often it is impossible to predict what the weather might do or if it will turn. Not only that, if the golfing party are caught out in bad weather, it can be a long walk back to the golf club to take shelter. As a result, the clothing of a golfer must be practical, ready to face whatever weather is thrown their way but also comfortable enough to play a winning game.
It is vital that a golfer is prepared. The right choice of clothing can keep a golfer warm or cool and ultimately ready to face whatever the forces of nature present. A good windproof golf jumper will ensure that the player is both protected and comfortable for the entire match played.
Looking good and shielding the wind on the golf course has never been easier with auction sites like eBay and the endless specialty golf shops found on the high street. Whether a first timer or regular golfer, with the purchase of a windproof golf jumper before long you will be swinging, chipping and putting in fashionable and practical garb.
Windproof Golf Jumpers
Traditionally a lot lighter than a full waterproof jacket, the windproof jumper is a smart alternative to a more cumbersome casual jumper. Modern technology advancements have created windproof jumpers that work with your body, knowing when to keep you warm, cool or dry. This is a achieved by the material being regulated by the ambient temperatures of your body.
If not partial to a windproof jumper, lighter alternatives like a wind shirt can be found. These are similar to a windproof jumper but a lighter weight.
What to Look For
There are numerous features to look for when looking to purchase a windproof jumper suitable for golfing. It is recommended that a list is drawn up at the beginning of the search with features that are considered to be 'must haves'. This will vary dependant on the individual and serve as a base line to help eliminate styles that are not appropriate for the intended use.
Some features to look for are:
Material. What material is the jumper made out of? Some jumpers are a percentage of a number of materials like wool, cotton or acrylic. What does this mean for the jumper and how does it affect the quality. Most sales assistants or online forums will be able to answer these questions quickly and accurately. If looking for a close fitting garment, lycra around the cuffs, bottom hem and neck provide a snug finish.
Is the jumper comfortable? All clothing worn by the player must be unrestrictive and comfortable. They must be free to take their shot which requires an unobstructed swing. Baggy or loose jumpers will inhibit the entire upper body making it impossible to achieve the percussion of shot required for that particular hole.
Look at the size guide range. Often this is set out in traditional small, medium and large, x Large and xx Large labels. If purchasing online and the option of trying on the garment not possible - look at other garments in the wardrobe for guidance or measure the chest area. Most jumpers will have a guide range like small 40" chest, medium 42"chest, large 44" chest etc.
Is the jumper windproof? This may seem like a silly question given the intended purchase, but some jumpers will pose as being windproof but are, in fact, not windproof at all. It is always recommended to read the fine print and inquire into how accurately the item is being described.
Has the jumper got a lining? Some jumpers will be lined for extra warmth and therefore totally cosseting you from the elements. Is this necessary? Or will the majority of games be taking place on warmer golf course where some holes are exposed to the wind but others sheltered and therefore warm?
Is the jumper waterproof? To combat the typical English weather, some companies have produced a windproof jumper that is also waterproof. These jumpers are both waterproof and insulting. This is achieved by employing advanced moisture managements systems. Coupled with sports performance properties, the wearer will stay, warm, dry and comfortable at all times.
Is this a winter or a summer jumper? During the winter in colder temperatures it is not uncommon for golfers to 'layer' their clothing. Often a jumper will infringe on their swing and by layering lighter long sleeve jumpers this eliminates this problem. This technique accompanied with a windproof jumper is an ideal solution to bulky clothing.
Is this a male or female jacket? Women's clothing choices has grown rapidly over the last decade. Windproof jumpers are available exclusively for women. They have a more delicate, shaped cut that flatters, protects and offers practicality on the course.
Is there a line of jumpers especially for your age group? Most manufacturers are bringing out lines especially for a certain age group. Different people will want different things and often the needs of younger people will differ from the older generations. This is reflected in many different ways but mainly in the aesthetic of the jumper.
Does the jumper have odour control technology? As a physical sport, golf can produce sweat and unpleasant bodily odours. Some jumpers have odour controls that prevent the growth of odour causing microbes. This will eliminate unsightly sweat patches as well as smell.
Is the Jumper designed for golf? Whilst there are many windproof jumpers available on the market, some will not have all of the features desired by a golfer. As a result, it is advised that when seeking to purchase a windproof jumper specifically for golfing, look for ones by golfing brands or that have been designed for the purpose.
The Look
As well as being practical, a windproof jumper must be aesthetically pleasing to the wearer. Unless it is it is well loved, the owner will not get a lot of wear out of the jumper. As with most clothing items, windproof golf jumpers will go in and out of fashion depending on the current trend. Whilst practicality and purpose are the main important factors when choosing the jumper, the style and colour also come into play.
How Practical Is the Jumper?
Some players require more than just a jumper to protect them against the elements. Often the jumper will only be worn when playing golf and so it must fold up and fit into a small bag nicely. This is worth checking before a purchase is made. Questions to consider are:
What size bag or wardrobe space must it fit into?
Does it fulfil these requirements?
If for whatever reason the jumper needs to come off, how easy is it to carry around the course? The last thing needed is for another item to be carried around the course alongside the golf clubs. A lightweight windproof jumper can act as both a jumper and wind stopper eliminating the need for a larger coat for if the weather suddenly turns.
What Style Of Windproof Jumper Is Required?
As with most clothing items, there is no shortage of different styles to choose from. These range from long sleeve to short sleeve and everything in between. Some popular styles are:
¼ Zip
Full sleeve
Half sleeve
Other style considerations to take into account are the height of the neck, pockets (zipped or unzipped?), loose fit or tight fit, double cuffs and internal bungee draw cords to adjust sizing.
Exploring the Brands
There are many different companies who produce windproof golf jumpers. Some brands more well-known than others. With auction sites like eBay, the more expensive brands will be available at an affordable price. Depending on what is more important to the buyer will depend on the final choice of brand. Most specific golfing brands will understand the need of the golfer and therefore design both practical and fashionable apparel. Often these jumpers will be made out of innovative materials using cutting edge science.
Some trusted brands to consider and start your search are listed below, however please note, this list is not exhaustive and to be considered a starting point only:
Conclusion
Suitable for all, a windproof golf jumper will not only keep a player warm and comfortable but happy. eBay offers a vast range of affordable jumpers making it easy for everyone to find exactly what they want. A windproof golf jumper is a must have item of clothing for all golf enthusiasts, whether a keen junior looking to improve their game and happy to play in all types of weather or a more advanced player with only a window of time available to play, the windproof golf jumper is required.
By asking the above questions and doing adequate research, a good purchase will see many days of golfing over many years.