The Oral B Braun toothbrush is one of the most popular electric toothbrushes and holds the claim of the number one dentist recommended brand in the UK. While popular, if you are new to yours, then you might not know how to replace the heads on the toothbrush. Luckily, you can easily learn everything you need to know to properly buy and fit Oral B Braun replacement brush heads.
When to Replace Oral B Braun Brush Heads
Replace any toothbrush every three to four months, after an illness, or whenever the bristles start to fray. In the case of the Oral B Braun toothbrush, that means replacing the brush head every few months. This is important because a worn-out brush removes less plaque and is less effective than a newer brush, so if you want the electric toothbrush to perform as advertised, then new brush heads are the way to go. Oral B also uses patented blue indicator bristles that fade when the toothbrush needs replacing. If the bristles fade before three months, then it is time to change the brush head.
Buying Oral B Braun Replacement Brush Heads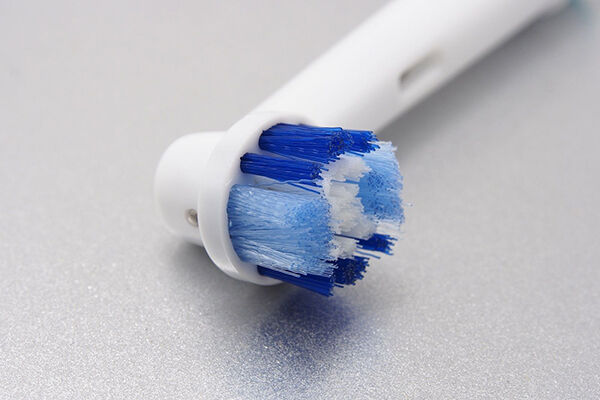 Braun sells replacement brush heads for all of their Oral B toothbrushes, and most of them are cross-compatible. However, it is still important to pay attention to the attachment method as Braun toothbrushes feature two types of toothbrush heads. The first type attaches at the tip of the brush, and the second attaches further down on the toothbrush handle. It is also important to pay attention to the shape of the bristles, as Oral B uses both round and rectangular brushes, each of which features different mechanical action. Finally, it is usually a good idea to compare the model number of the Oral B toothbrush to those listed as compatible with the replacement brush head, for example, Oral B Vitality, Oral B Sonic, or Oral B Professional.
Fitting Oral B Braun Replacement Brush Heads

After buying a Braun replacement brush head, it is easy to fit it to the old toothbrush. Depress the small button on the old head, remove the old head, and throw it away. Then, take a moment to clean the toothbrush to ensure that the new brush stays clean and hygienic for as long as possible. Place the open end of the new brush head over the neck of the brush and slide it back until it clicks into place.