Instead of loading your camera with traditional alkaline AA batteries, switch to rechargeable batteries, which are more affordable, better for the environment, and longer lasting. Rechargeable camera batteries provide you with hours of power and hundreds of photos. Purchase many brands and types of rechargeable AA camera batteries and other battery supplies on eBay so you never miss the perfect shot.
NiMH Batteries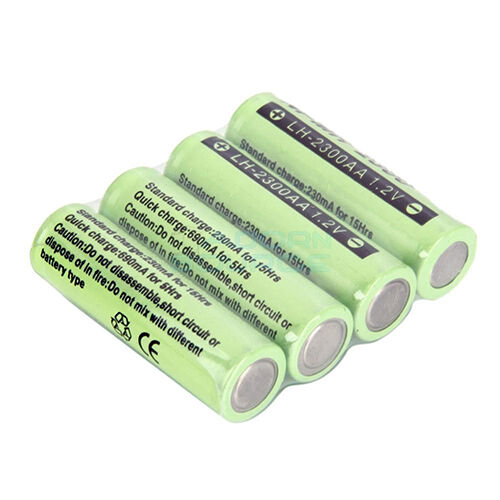 The standard for rechargeable camera batteries is NiMH batteries. These batteries hold a charge for months or even up to a year, and you can charge them hundreds, if not thousands of times, making them a much more affordable choice than alkaline batteries for your camera. Most NiMH batteries allow you to take up to 300 photos or more per charge. The batteries contain a nickel metal hydride combination and tend to work well for high-drain devices like digital cameras. Rechargeable NiMH batteries are compatible with many camera models and brands, including Canon and Nikon. Battery charging kits come with rechargeable AA batteries as well as a compatible charger and an AC power cord. Check to see if the batteries come pre-charged, which means you can use them immediately right out of the package and in your camera. Avoid storing batteries in extreme temperatures to ensure a longer life; a dry and cool storage location is best.
Rechargeable Battery Brands
Choosing a AA rechargeable battery brand is a matter of preference. Some popular rechargeable battery brands include Duracell and Energizer. Sanyo makes a camera battery called the Eneloop, which offers long-lasting power for digital cameras. Some highly rated rechargeable AA camera batteries include the Duracell StayCharged line of batteries, which keep a charge five times longer than other types. Energizer Power Plus batteries last for up to five years and minimise the risk of leakage. Other brands include Samsung Digimax, PowerGenix, Boots, Lloytron, and Infapower. Try different brands and types of AA rechargeable batteries to see which ones provide the longest lasting charge for your camera.
Battery Chargers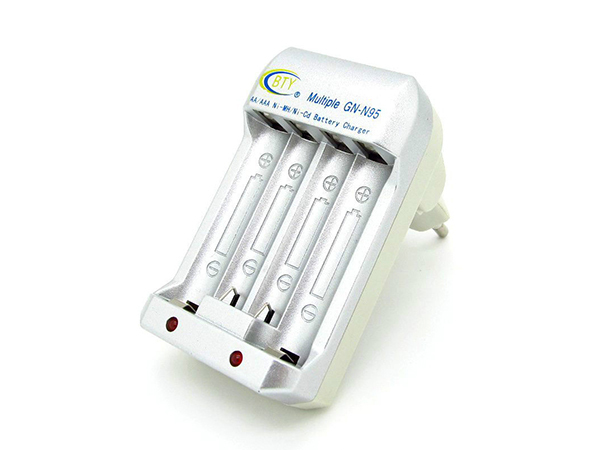 To keep your batteries at their highest charge, purchase a NiMH AA battery charger. These chargers usually hold between two and four batteries, though some charge as many as eight batteries at once. Some chargers include easy-to-read LCD screens to simply monitor the charging progress, and some are brand specific, such as Duracell battery chargers. There are even environmentally friendly solar-powered battery chargers. When you need to use your digital camera but forgot to charge your batteries, it is no problem with a quick battery charger, which charges AA batteries in 15 minutes or less. Buy a small, portable charger to keep in your camera bag so you can always charge on the go.