Rubber boot liners are a practical and an affordable way to preserve the longevity and condition of a car boot. Liners are ideal for anyone with a damaged boot or who wants a surface that is easier to clean than the standard upholstery in most boots. With the right information, buying a rubber boot liner for your car is easy.
Rubber Boot Liner Model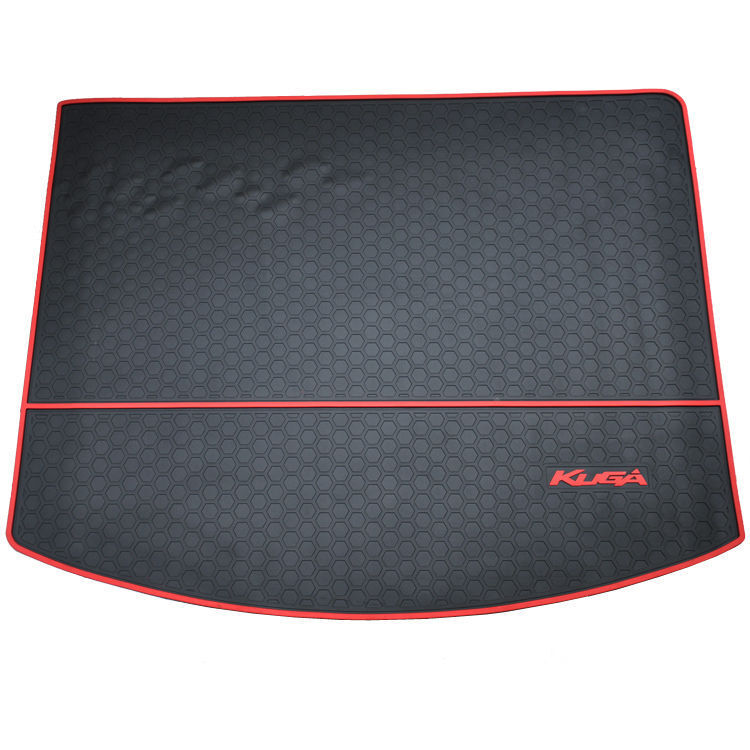 Many boot liners are for specific models of cars. While universal rubber boot liners are available, it is very important to pay attention to the exact specified measurements. It is difficult to get a perfect fit with a universal boot liner because car cargo spaces vary in size from manufacturer to manufacturer. In general, even the most fitted universal boot liner might not fit into all of the corners of your car boot. Some universal mats are cut-to-size, which means that the fit does not matter. The majority of car boot liners are for one specific car, such as the Vauxhall Zafira or the Astra. Just look up the car model to find a boot liner for it. Consider measuring the dimensions of your boot with a measuring tape and comparing the results with those of the liner before buying it.
Rubber Boot Liner Material

There are a couple of different types of rubber in boot mats. Natural rubber, styrene butadiene, thermoplastic elastomer, and low-density polyethylene are all popular. Some rubber car mats are eco-friendly, while others are not, and many do not say. If you have allergies, prefer specific materials, or want the liner to be pet-friendly or eco-friendly, then this is an important consideration. Otherwise, it is not something you have to pay a great deal of attention to.
Rubber Boot Liner Features
Finally, there are a couple of different features to look for in a rubber boot liner. For example, waterproof boot liners are one popular option. If you are a dog owner, then a pet-friendly rubber car liner for dogs is also a good idea. Consider if the boot liner features anti-slip perforations or patterns, whether or not it includes a rim to prevent liquids from seeping under the liner, and the way the liner fits into the vehicle.