It's about to get easier to manage your business on eBay
Seller Hub helps you run your business all in one place.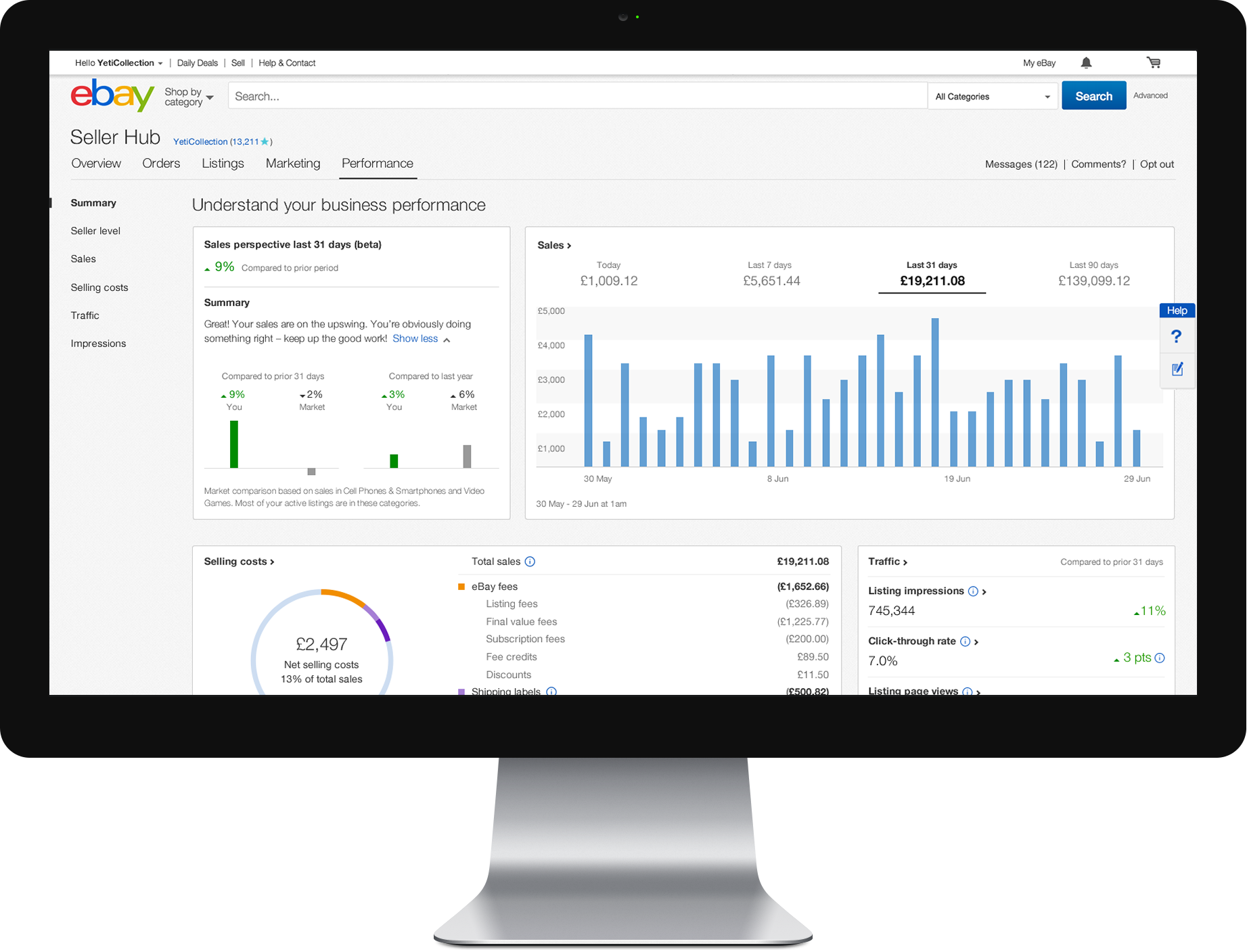 One destination

Your selling activities, all in one place.

Great new tools

Plus all your favourites, improved to get more done.

More data

Your business performance, front and centre.
Seller Hub highlights
Listings and orders

Save time creating listings with our streamlined tool. Take care of orders in just a few steps.

Detailed sales info

See your daily sales trends and identify your top performers. Learn how buyers find your products.

Marketing

Boost your sales with powerful, easy-to-use marketing and promotional tools. For eBay Shop subscribers.
Start using Seller Hub
Try it now and have a look around.
It's easy to switch back to the previous selling tool at any time.
Start using Seller Hub
Good to know
Free to use

There's no charge to use Seller Hub. You only pay for any subscriptions you may have, such as Selling Manager Pro or Shops, to access that functionality from Seller Hub.

Powerful reporting

Get valuable insights into your business performance. In just a few clicks, find out how many buyers see and visit your listings, what your daily selling costs are and how often links to your listings are put in front of buyers.

The tools you love and more

As well as bringing together the features from several selling tools, namely My eBay > Selling, Selling Manager and Selling Manager Pro, we've added new ways to look at your sales. Shop subscribers can also access powerful marketing and promotion tools.

All your current listings and orders

If you're already selling on eBay, Seller Hub includes all your current listing activity and orders so you can jump right in. You won't have to re-enter anything.

Easy to switch

If you decide you want to go back to your previous selling tool, it's easy to switch back and forth between these and Seller Hub whenever you want.